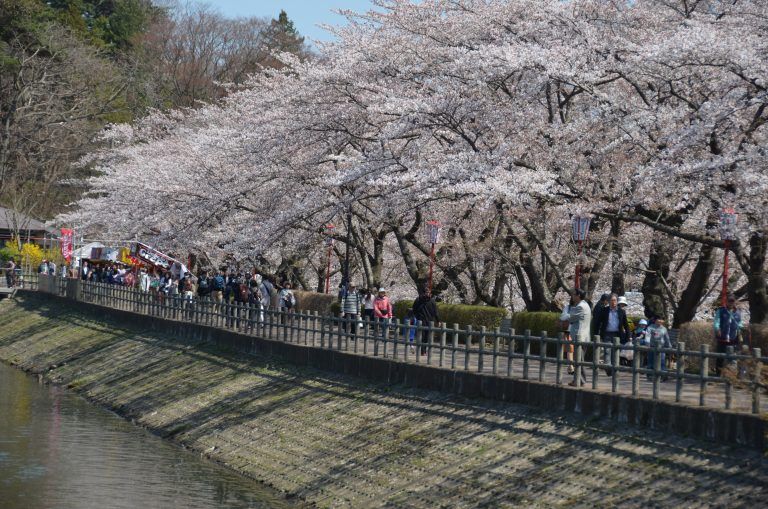 [ Apr.2017 ] On the last day of our family holiday in the north of Japan, we came back to Morioka City and went to see the cherry blossoms.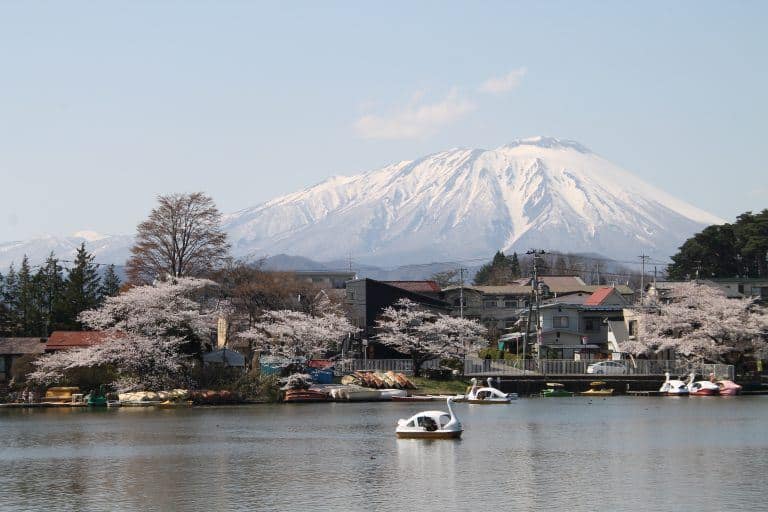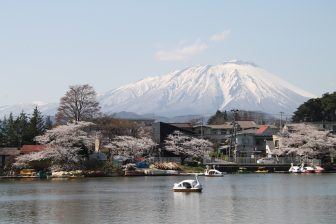 In Kanto area where Tokyo is, the peak of the blossoms has already passed, but here it had not reached the peak, yet.
The place we went was Takamatsu Park, famous for the cherry blossoms around here.
In the centre of the park, there is Takamatsu Pond, which was made artificially in the 17th century and the cherry trees were planted in 1906.
This planting was an event to commemorate the Russo-Japanese war of 1904-05 and the citizens donated more than 1000 Yoshino cherry trees.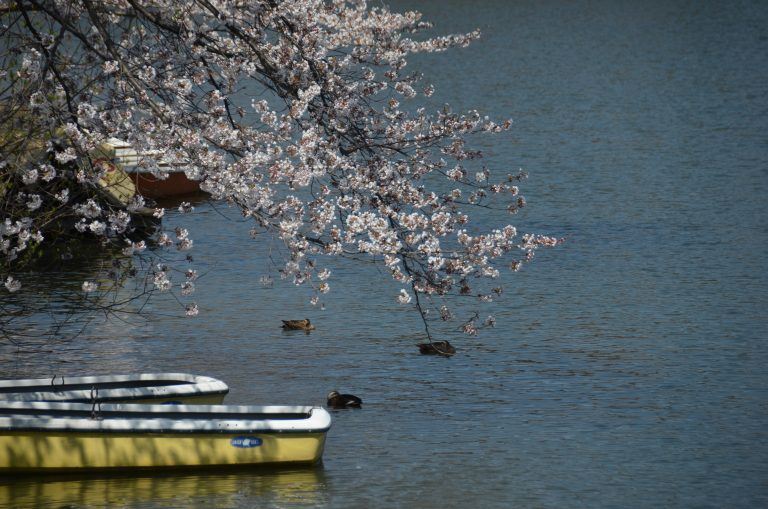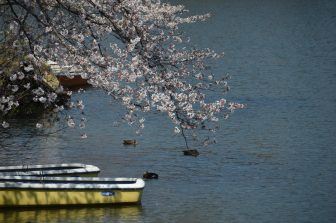 In 1989, this park was chosen as one of 'the top 100 places for the cherry blossoms in Japan'.
When we were there, they were holding the annual Cherry Blossom Festival, so although it was Monday, very many people were there and some stalls were there, too, maybe because the weather was very nice.
So it was hard to find the parking space.
There was a promenade around the pond and apparently the length is 1.4 km, which would be a nice walk, but because we were with my elderly mother, we walked only a little on one side of the pond.
From a distance, the cherry trees on the other side did not look in bloom at all.
So, my husband and I experienced summer in Ishigaki Island, winter in Hachimantai and then spring here — three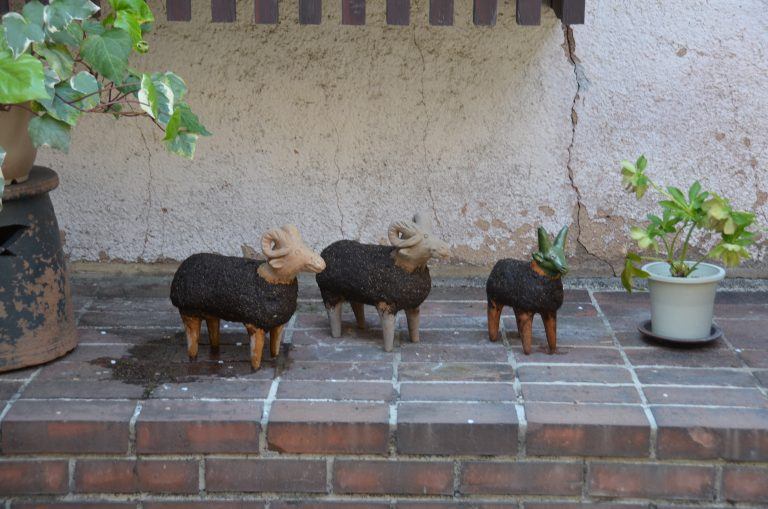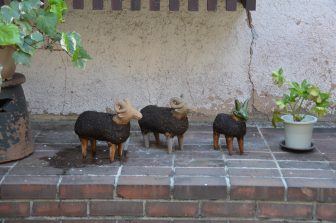 seasons in one holiday in Japan this time.
After taking many photos of cherry blossoms, we moved to a crafts shop called Kogensha, a place famous in connection with Kenji Miyazawa, a well known Japanese poet and author of children's literature.
He was born in Hanamaki city in Iwate prefecture, but he lived in Morioka city when he was a student.
On the board, it was explained that Kogensha is the name of a publisher which published his fairy tales collection while he was alive.
Behind the main crafts shop, there was a small garden and there were a coffee shop and some variety shops.
It was a nice space to relax.
And the last thing we did in this holiday was eating Wanko-soba.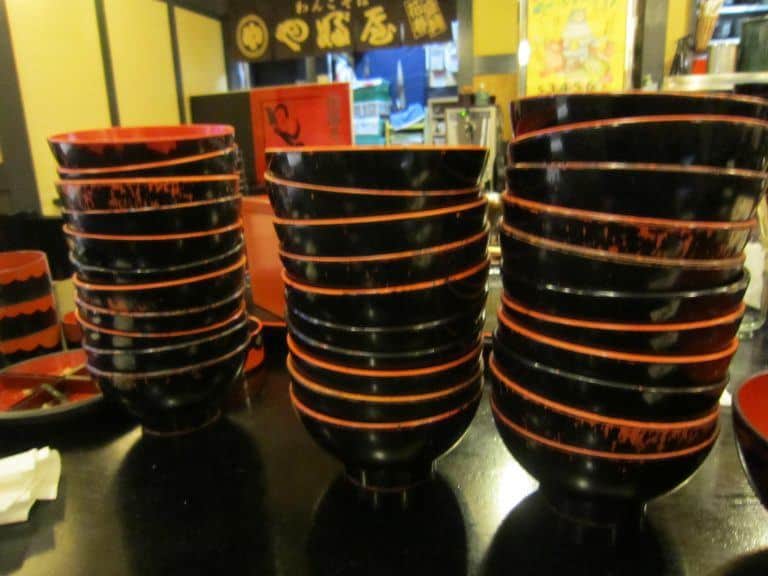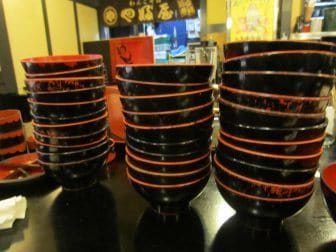 This is a Japanese noodle dish which is special in this area.
Our time was limited because we had to catch the Shinkansen, we had it in a restaurant within the Morioka Station building.
The way of eating this noodle is rather peculiar.
This soba noodle is served in broth continuously by waitresses so that the customers never have the empty bowls.
It is an interesting experience, so we did that for a while, but then we wanted to relax, so we had it ourselves and ate as much as we wanted.
In the end, the one who ate most was my sister, who is the smallest.
She ate 21 bowls.
It was nice and interesting, but it was just the noodles on their own anyway, so I could not eat a lot.
But according to our guide book, the average amount people eat is 50 bowls for men and 40 for women!