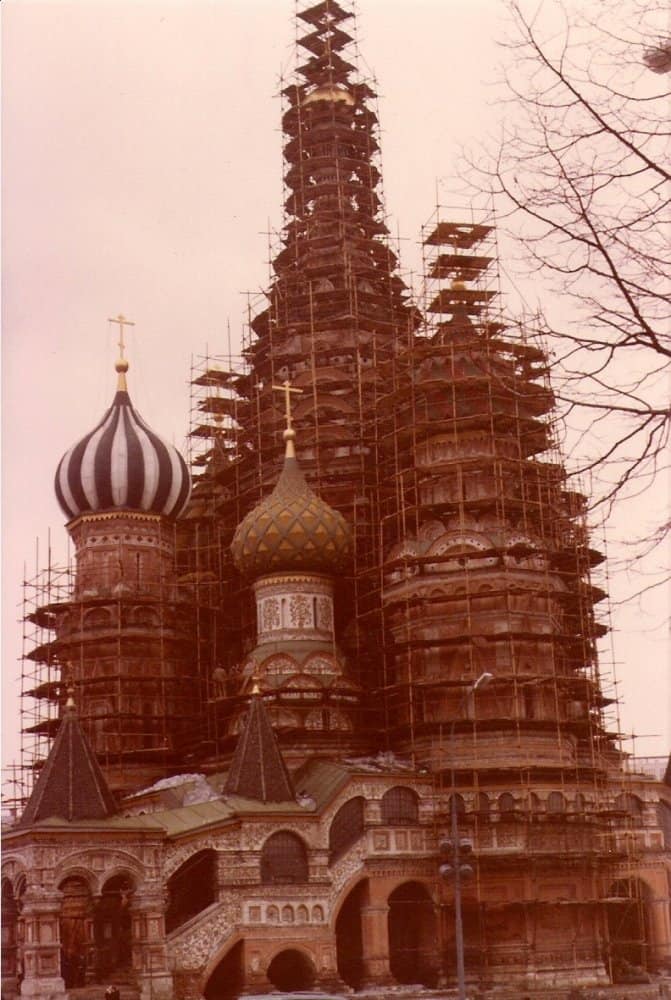 This is my friend, Tarcisio's posting.
When we started our stay, they gave us our group itinerary, which included our free days to do whatever we wanted.
But we were allowed to move around only inside the certain areas indicated on the map.
They strongly recommended not to go over the limits.
I'm sure that although they called it 'free' time, in any case our movement was watched closely.
We respected the rules.
In those days, it was not a good idea not to repesct it.
There was the Cold War going on.
Although Italy then was one of the most communist friendly countries in the west, from their point of view, politically talking, we were from the other side of the world.
In the city, there were not private cars but only public taxis and old buses.
Apart from that, there was the famous underground, which was very beautiful and full of decorations, which are often in gold.
I was very much impressed by them.
I though that in my country these things can survive only a few days.