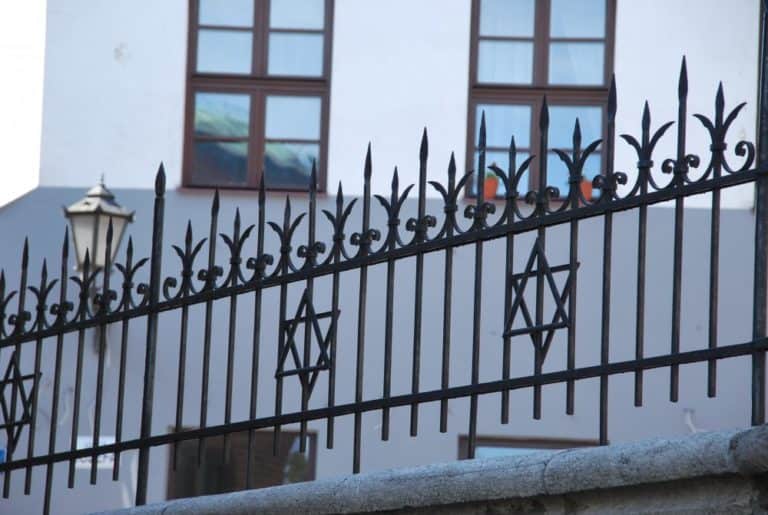 [May, 2009] In Krakow in Poland, there is a Jewish quarter called Kazimierz.
According to my guide book, this was originally outside of the city, but at the end of 18th century, it was incorporated in to Krakow.
At the beginning of 20th century, the residents are mostly Jewish.
We visited a synagogue there.
It was my first time to visit one.
There were no figures, which is a bit similar to mosques.
It was sort of in the middle between Christian churches and Islamic mosques.
Around the synagogue, there was a big second-hand clothes market and a lot of people were there.