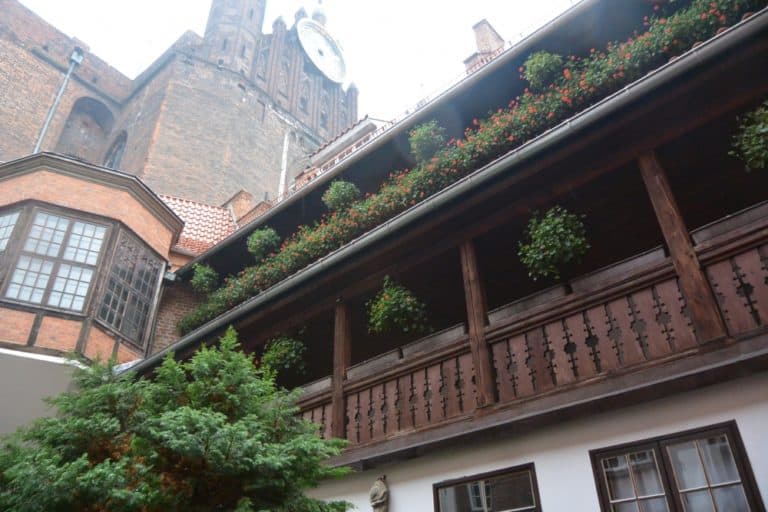 [ Oct.2015 ] Another thing I learned during the walking tour in Gdansk in Poland was that Copernicus, the famous astronomer with his heliocentric model, was also a Catholic priest.
He was born in Torun and I remember looking up at his birth house in the town a long time ago.
Apparently, he worked at the St. Mary's Church in Gdansk for a while.
He had a girlfriend called Anna Schilling despite the fact that he was a Catholic priest.
Her house was No.1 Mariacka Street, which is just next to St. Mary's Church.
This is a photo of a courtyard of the dormitory where priests of St. Mary's Church stayed.
According to Magda, our guide, there are not many houses in Gdansk which have gardens and she said "this courtyard must have been a precious place for dating".
I looked up on the internet and found that Anna was the daughter of one of Copernicus's relatives.
She worked as a housekeeper in his house, but because people started to suspect their relationship, she moved out and lived in the house in Mariacka street.
It seems that she was about 15 years younger than him.