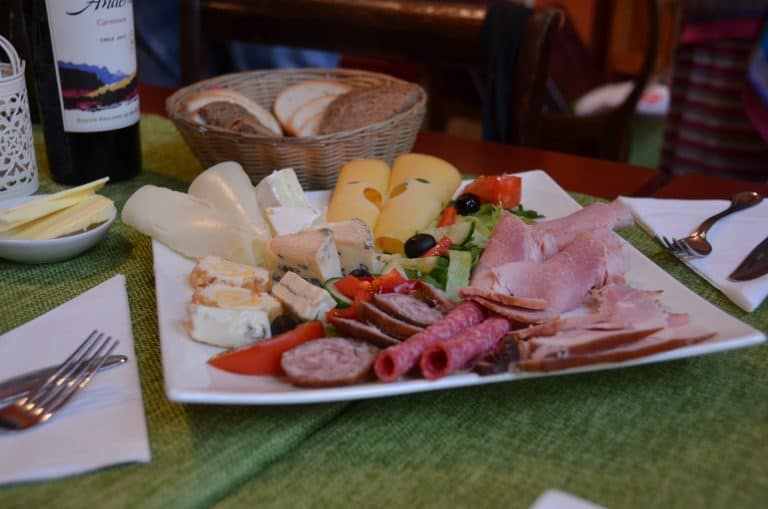 [ Aug.2016 ] The restaurant we went on the last evening in Gdansk in Poland was called the Red Inn.
We found it on the internet and it was very good.
We shared the assorted ham and cheese as the starter.
It was quite different from the ones in Italy and here many of the hams and cheeses were smoked.
I particularly liked the sweet cheese.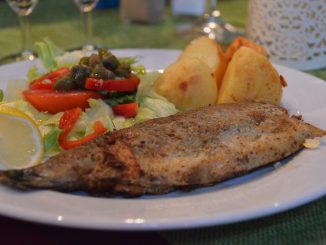 For the main, I chose beef, my family chose cod and trout, and everyone was satisfied.
The funny thing was that we ordered Prosecco to drink with the starter, but it was served much later.
Prosecco has been very popular since a few years ago, but the boom did not seem to have reached Gdansk, yet.
The night before, we ordered a glass of it in a sort of pub, and they served us a stale one.
But the situation regarding wine has improved a lot compared with the time I visited Poland for the first time about 15 years ago.
In those days, not many people drank wine in this country and I remember that when we ordered a bottle, they were very surprised.
While we were eating, a man started playing the piano.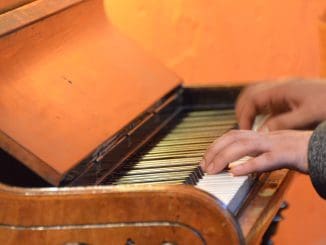 He was not a good player by any standard, but when he started singing, it was much better.
One of the songs he sang was 'Torna a Surriento' and because of that we found that he spoke a bit of Italian.
Apparently he learned to sing in Modena in Italy.