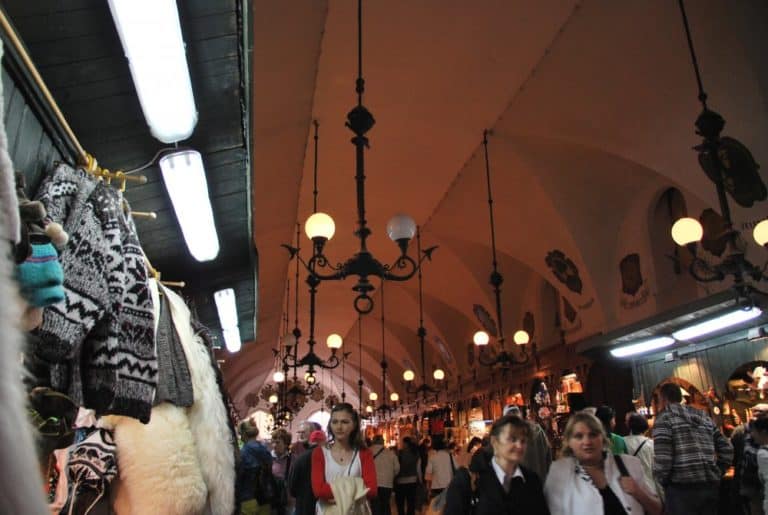 [May 2009] Cloth Hall in Rynek Glowny in Krakow, Poland was built in 14th century for cloth merchants to trade there.
Currently it has got a lot of booths selling from Tshirs and small souvenir things to fur coats.
What interested me most was amber.
Poland is faced at the North Sea and amber is its specialty.
Upstairs of this Cloth Hall is a gallery which exhibits great Polish fine arts apparently, though we did not go there as we were too busy shopping.