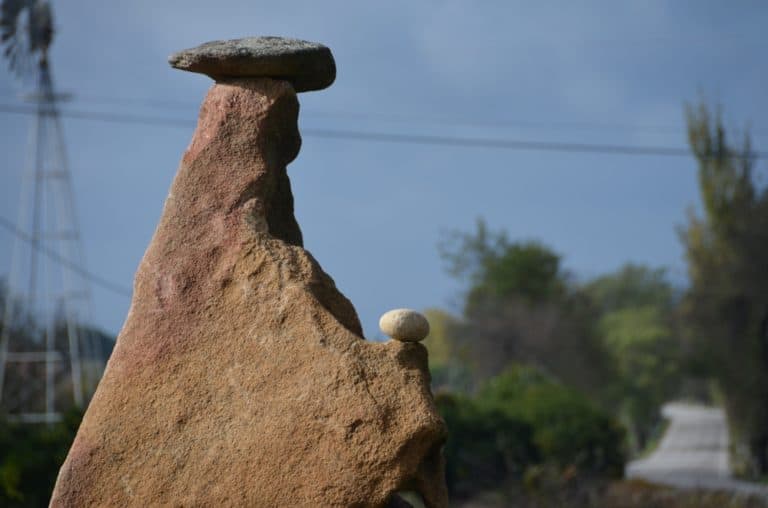 [ Nov.2014 ] The taxi driver who took us around Monsanto, Portugal was Manuel.
He was quite elderly and a bit eccentric, wearing camouflage fatigues.
He had a photo of the world disliked people in front of his old Mercedes.
Although we could not communicate with the languages, he told us to take a photo of him posing infront of an old tank in Penha Garcia, the first village we visited.
The staff in Monsanto tourist office told him the route to take us, but he ignored it.
The second destination was his home.
His wife and daughter came out to welcome us and gave us their home made liqueur, which was delicious.
This photo is a woman figure, which he was proud of..
The daughter spoke English and told us "He calls me a nurse".
He seemed a character at home, too.
On the way back to Monsanto, he stopped the car at the point where we could see the hill in front and boasted how beautiful it was.
I could see he was very proud of his homeland.
If we could have communicated, it would have been even more interesting…