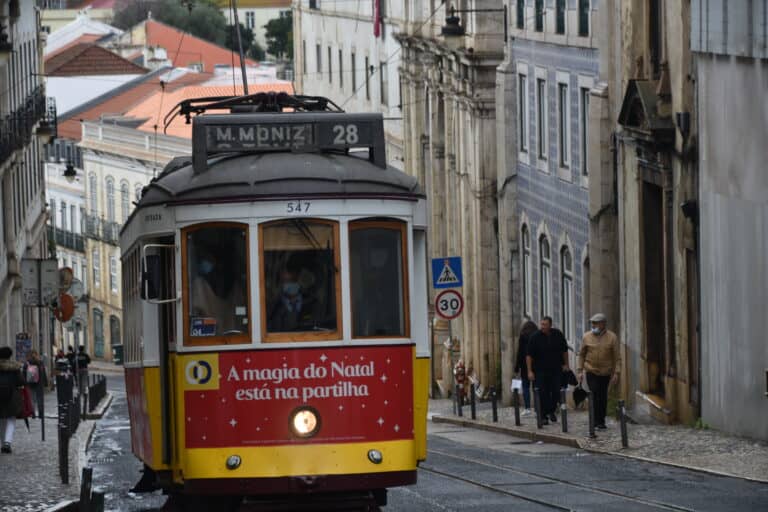 [Dec. 2021] We spent the year-end and New Year holidays in Portugal.
We are much more free than last year when we couldn't go anywhere because of the Covid-19 crisis.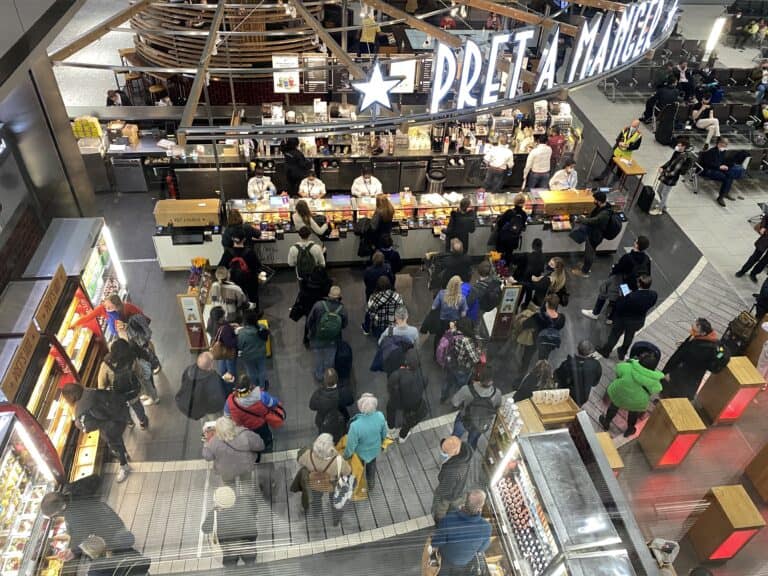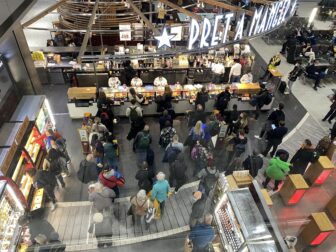 This is thanks to the vaccine.
The flight was as early as 7:00 am, and we got up at 3:00 am for the first time in a long time and took Uber to Heathrow Airport.
Even after dropping the luggage and the security check, it was still early in the morning after 5 o'clock, but the airport was quite crowded.
Probably because it was the end of the year.
It was smooth up to that point, but when it came to boarding, there was a long queue.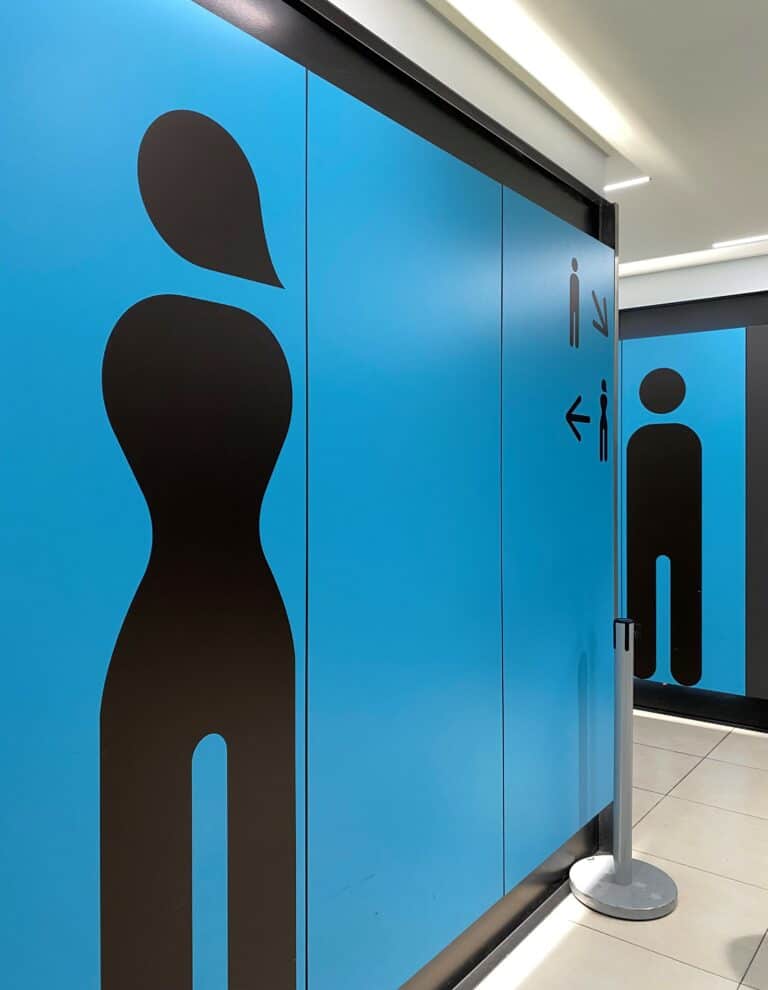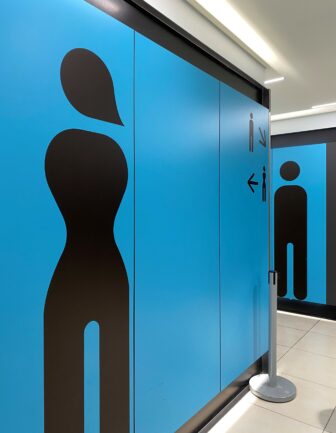 Because at this stage, they were checking the vaccine certificate, negative test certificate, and locator form one by one.
We had all the documents printed out, so we were able to get through quickly.
At the airport in Lisbon, this time there was a document check before reaching passport control, and those who passed were wrapped in a blue paper bracelet.
It was like a nightclub or a private beach.
Finally our passports were checked, and when we went out through customs, they checked our bracelets.
After so many checking, I felt it was really worthwhile to have prepared the troublesome documents.
Now we went to our accommodation, which was an Airbnb in Lisbon.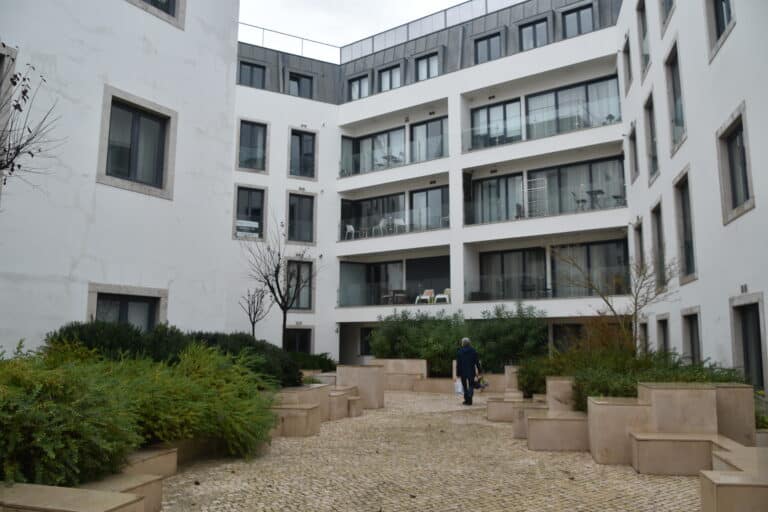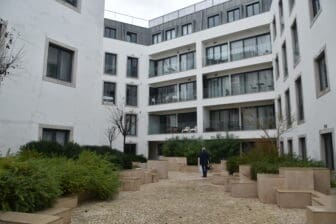 We've been totally addicted to Airbnb since our first experience on Sardinia, Italy last summer.
Normally, check-in is at 3 pm, but the person at the Airbnb in Lisbon accepted the early check-in, so we went straight by taxi.
The street facing it is a slope typical of Lisbon, and the famous tram No. 28 passes through it, but once you enter the site, it is a different world.
It was a surprisingly modern building, and one of the apartments in it was Airbnb.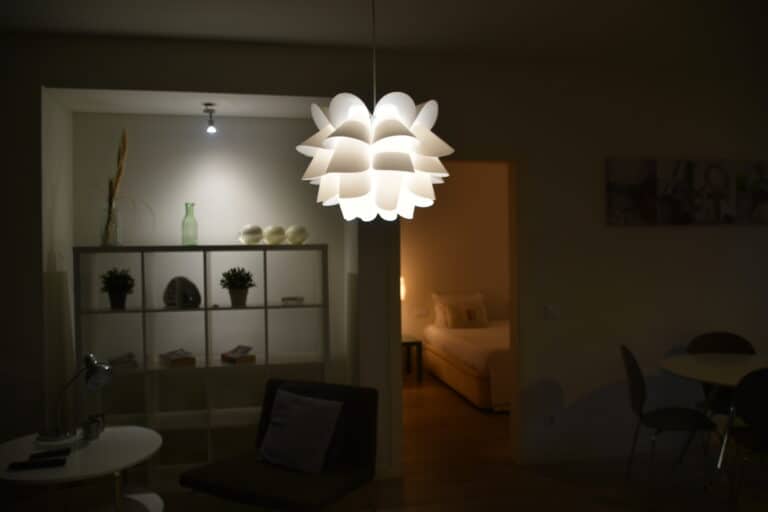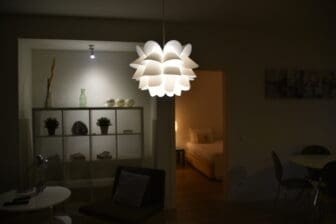 The interior of the apartment was also very modern and had a grey, inorganic image.
It had exactly the same atmosphere as Airbnb in Seregno, Italy, where we stayed in the autumn.
Like Seregno, no one lives here and it looks like a rental apartment.
I think this kind of Airbnb is the mainstream.
Airbnb in Sardinia and in Edinburgh, where we stayed before, were in a way amateurish apartments where you can feel the life, but this flat smelled like it was managed by professional management.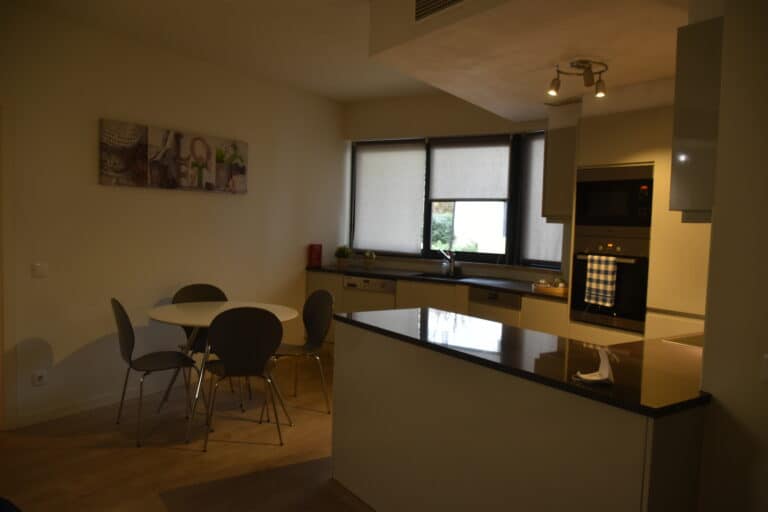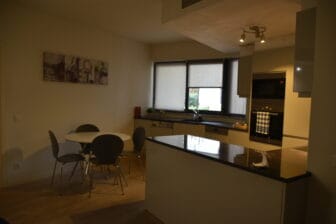 Therefore, living is secondary, and the appearance is more important.
It was very difficult to cook properly in such a place.
Come to think of it, the business of Airbnb started in the United States, and few people want to cook properly during the holidays, so it may be assumed that meals the guests eat are the simple ones which can be cooked only with a microwave oven.
Well, as they say, anywhere is home once you get used to it, and we got used to it after a few days.