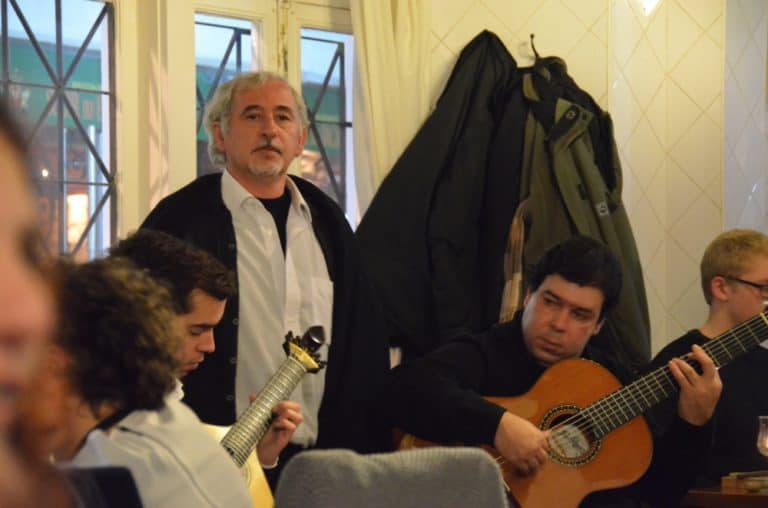 [ Nov.2014 ] In the evening when we came back from Monsanto village to Coimbra in Portugal, we went to a restaurant called A Conzinha da Maria.
Does it mean 'Maria's kitchen' perhaps? We just came across here when we were walking and went in because it looked comfortable.
We were lucky because we were early.
After us, a lot of customers were rejected as the restaurant was full up.
The reason why it was popular was their Fado performance.
I was not expecting to hear Fado this time, so I felt very lucky.
Apparently in Coimbra, Fado is sung only by men.
Fado has got an image that it is a melancholy music, but this one sang more like local popular songs.
The popular food in this restaurant was a sausage cooked on the counter with the flame.
There were two waiters.
One did not speak English and the other spoke English, but did not seem to understand it.
He served wrong dishes many times.
I ate a steak, and my husband ate a cod dish.