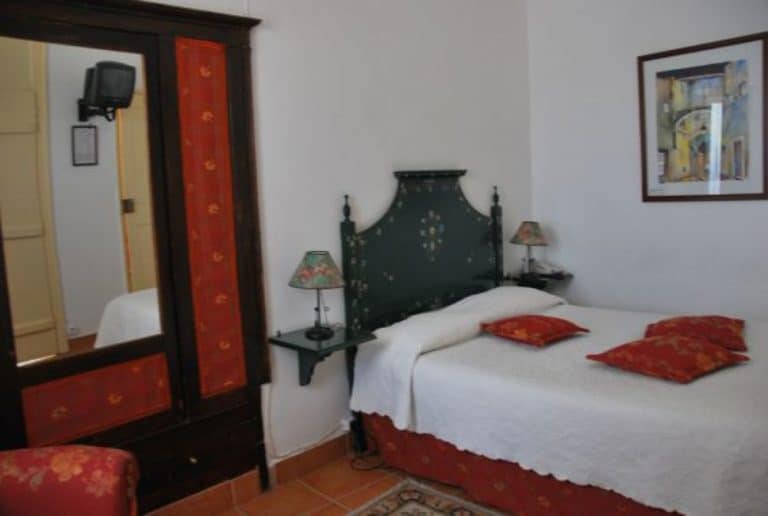 [December, 2011] This is a hotel room where we stayed in Evora, Portugal.
It is very nicely furnished.
The painting on the wall was done by a 13-year-old Ukrainian boy, which was amazing.
This house was used to be an aristocrat's residence apparently, but this hotel is very basic.
In Portugal, they do not seem to have the central heating, but every room has got a air conditioner.
But because of the high ceiling it did not work effectively, so we had to go and borrow a portable heater.
Well, as it was only 45 euro per night with breakfast, you cannot complain.
The name of the hotel is Pensao Residencial Policarpo.