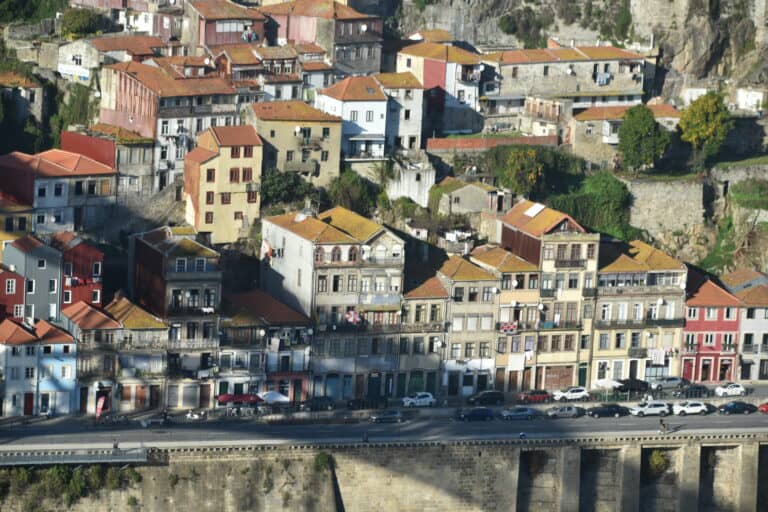 [Dec. 2021] After the tuk-tuk tour in Oporto, Portugal, ended on the hill on the Gaia side, we crossed the Dom Luis I Bridge and returned to the Porto side.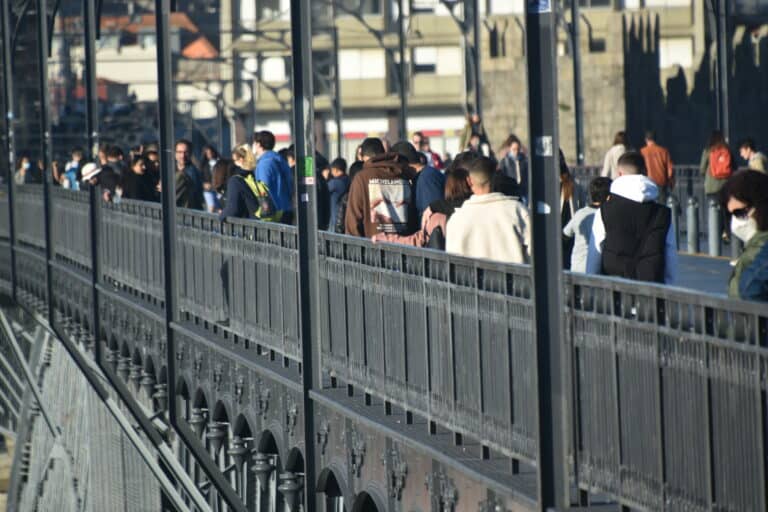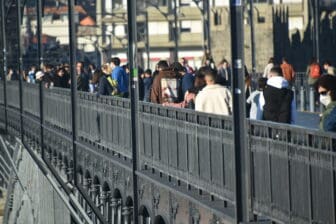 It was a bridge that we went back and forth several times when we came 12 years ago, but this time the weather was fine, so the view was even better than that time.
I took a lot of pictures.
The shadow of the Dom Luis I Bridge was clearly visible over the houses down there.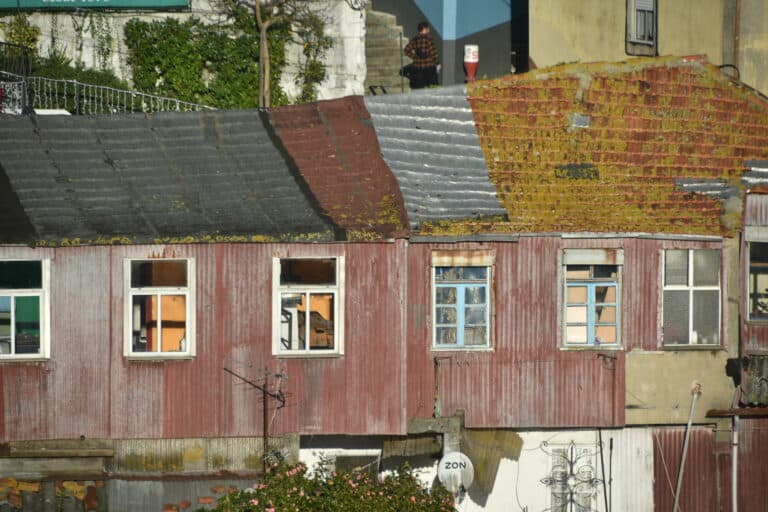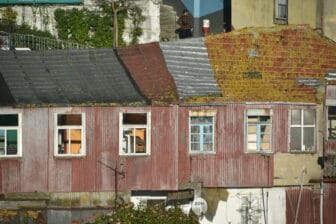 When you look at the Oporto side from the bridge, on the righthand side, you can see the funicular railway going up and down the hill, which we rode last time we were here.
And among the houses around there, I could see some decaying buildings in the same condition as 12 years ago.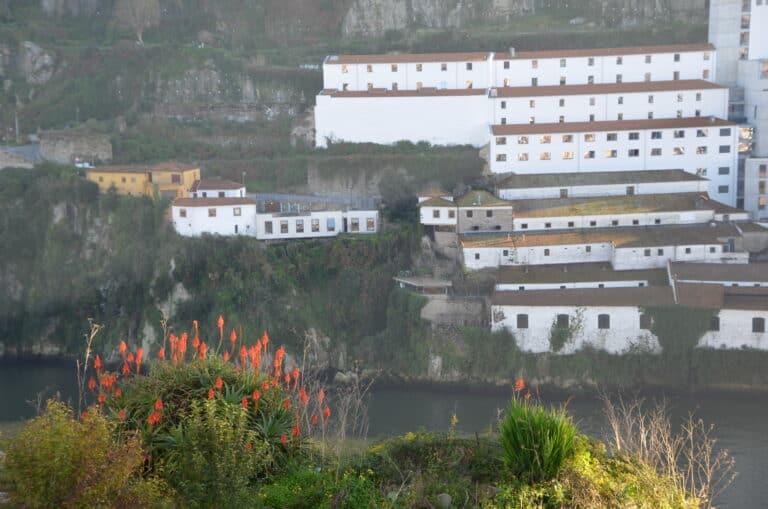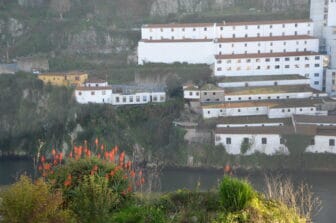 However, when I looked back from here at the Gaia side, I saw a new building resembling the building of a warehouse for port wine.
Maybe it's a hotel.
After all Porto seems to be developing.
After crossing the bridge, we found ourselves in a familiar place.
I was a little surprised because I didn't expect it, but on the right side of the front was Sao Bento Station, and on the left side was the cathedral, which was the starting point of the tuk-tuk tour.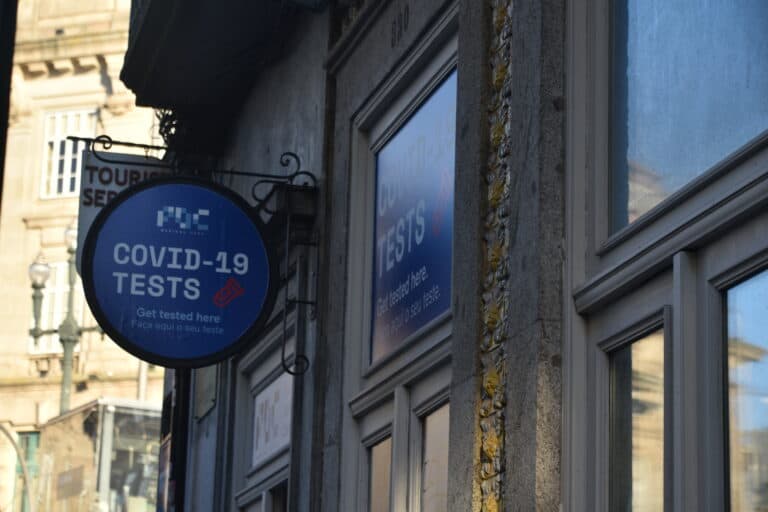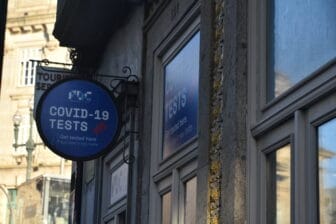 The old town is small, isn't it?
Here we joined the queue for the small Covid-19 test centre diagonally across from Sao Bento station.
This is because it was a rule that a negative certificate was required in addition to a vaccine certificate to eat at a restaurant during the five days of the year-end and New Year holidays.
We did the same test once in Lisbon, and it took a full two hours and cost nearly € 30.
So we were prepared to have a similar experience, but the queue moved smoothly and it cost only € 10.
The result came out in about an hour, and they notified us by email.
It was much more efficient than in Lisbon.
Fortunately, both of them were negative, so we were relieved.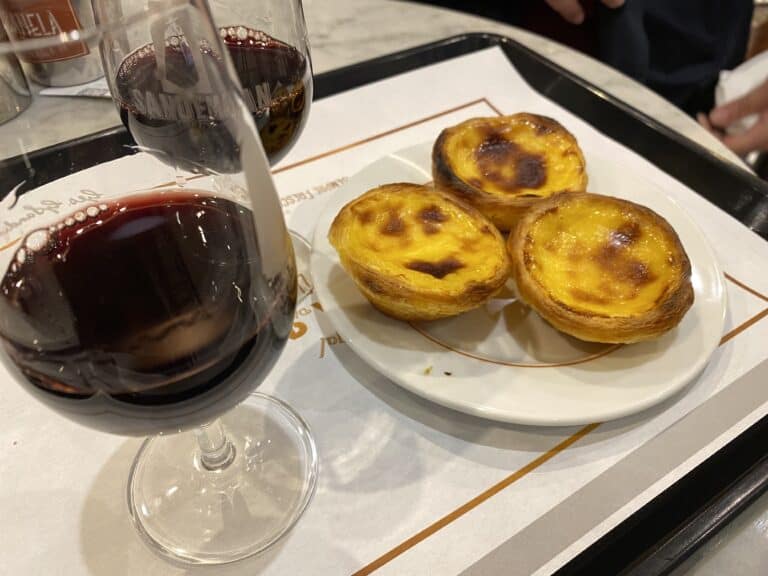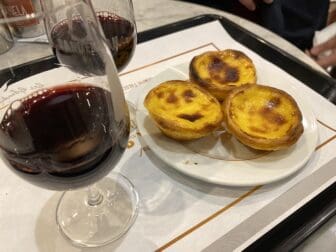 After that, we went back to our home (Airbnb) and had my husband's delicious fish dinner, then went out again for some sweets.
We found a pastel de Nata speciality shop called Fabrica da Nata.
There was a set of port wine and one Nata for €4.50, so I ate it.
The wine was from the famous brand, Sandeman.
I'm not familiar with port wine so much, so I cannot tell which one was better, this or the one we had during out tuk-tuk tour.
By the way, when my husband added one more Nata, it turned out to be only € 1.
It's cheap!
Pastel de Nata is my favourite.
If I lived in Portugal, I would get fat.