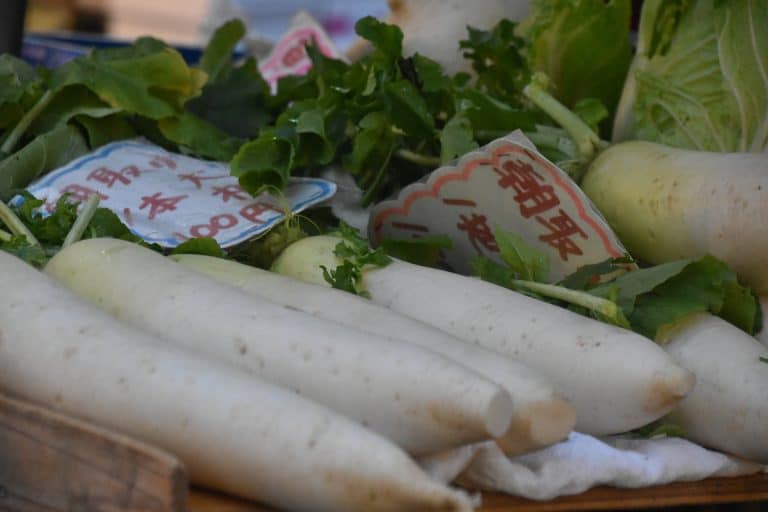 [ Dec.2019 ] This time in Japan, we went to Kyushu for a short holiday which we had tried a few years ago but could not achieve.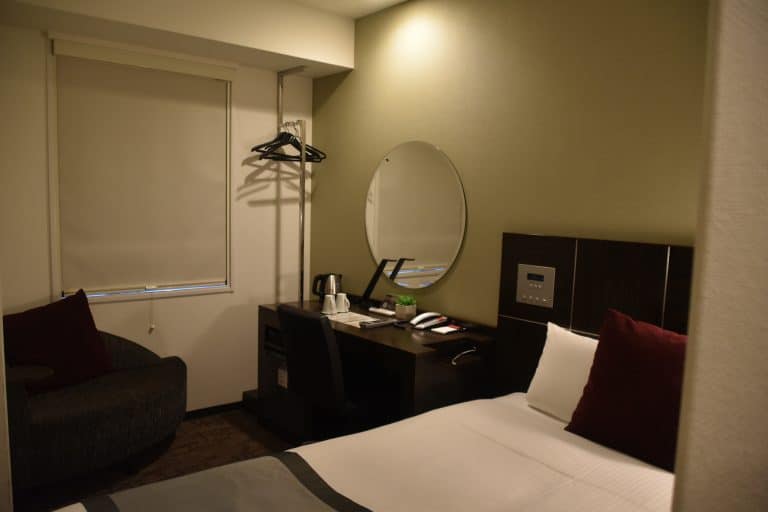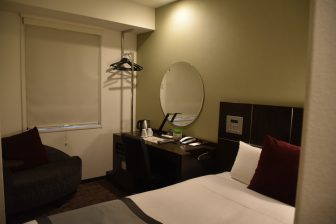 The Japan Rail Pass we had bought does not allow us to get on "Nozomi" Shinkansen, so we took "Hikari" Shinkansen from Tokyo station to Shin Osaka station and then changed to "Sakura"Shinkansen to get to Hakata station.
From Tokyo to Hakata it took a little more than 6 hours.
In Fukuoka City where Hakata station is, we stayed in the hotel called Hotel Active Hakata which we had stayed once before and liked it.
The room was very small but all the necessities are hidden here and there nicely and the included breakfast was very good.
And the fee was very reasonable.
We were satisfied with this hotel this time, too.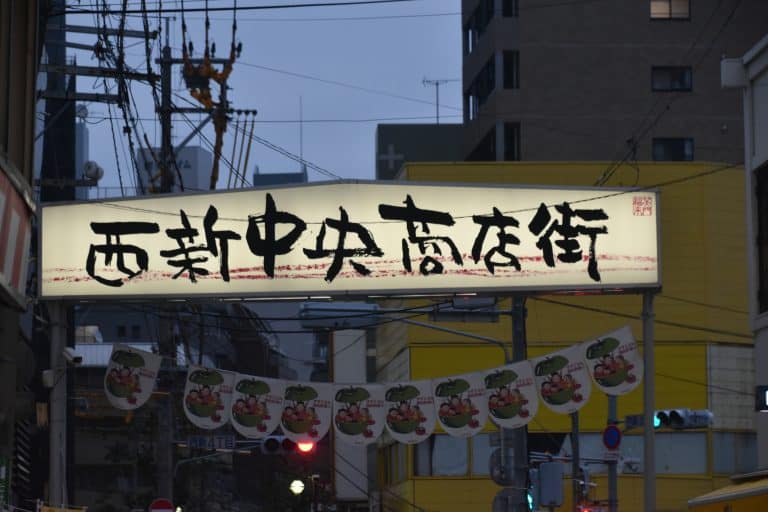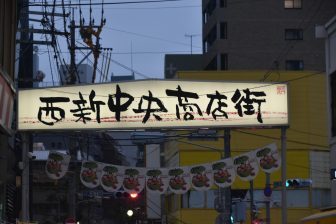 The place we visited in Fukuoka was Nishijin area.
That is because I went to a high school in this area.
We met up with a friend of ours here, who has been my friend since the high school days and together went into the school.
It has been decades since we were students, so naturally the school has been completely changed.
We went to the administrative office and talked with the person there for a while and found how the things changed.
The most surprising thing for me was that now the all the classes are coeducation.
In our time, there were 10 classes per grade and about half of them were boys only classes.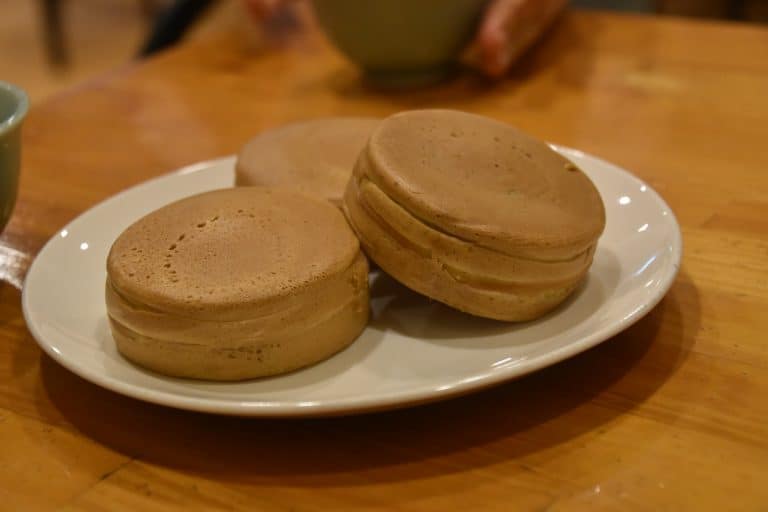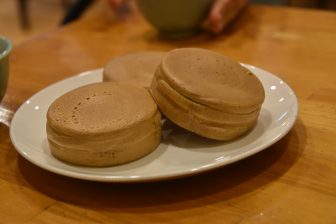 Anyway, after taking a photo for our memory, we left the school and went to the shopping street where we used to go for a Japanese cake called "Houraku Manjuu" in those days.
This shopping street had an Asian atmosphere.
I do not know if I felt that because I have been living abroad for so long, or it had changed to be more Asian.
A couple of supermarkets I remembered were gone, but the shop for "Houraku Manjuu" were still there, though it has been gentrified a bit.
We had a piece each and felt very nostalgic.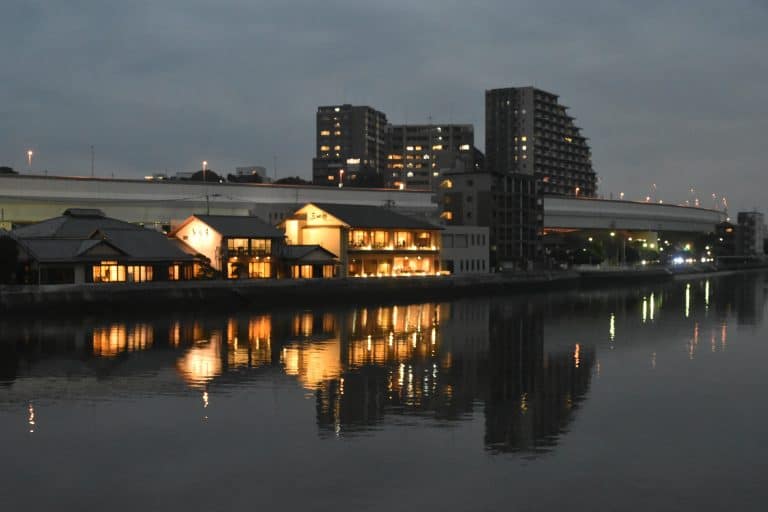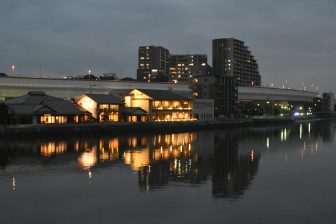 According to the shop assistant, the high school students are still their customers.
So there are things which did not change.
After that, our friend took us to a Sushi restaurant along the Muromi river.
The name is "Kiichi" and it is one of the sister restaurants around that area.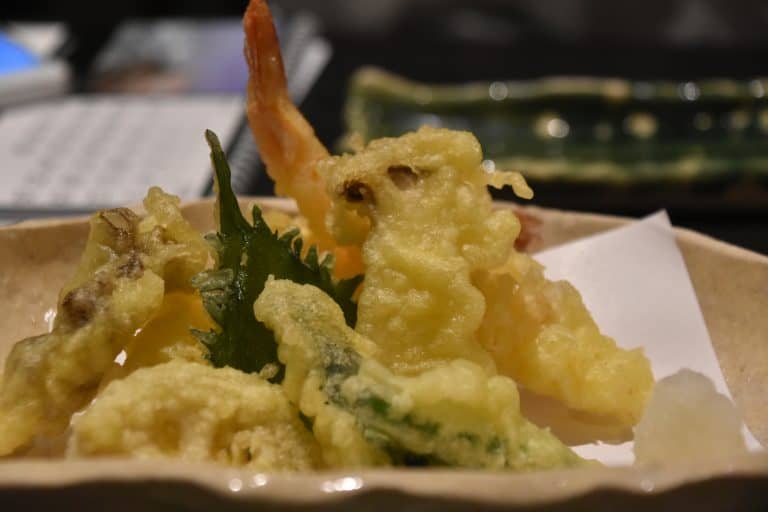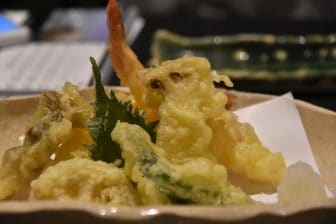 We had Sashimi, Tempura and others and then Sushi at the end.
Not only the fatty tuna and sea urchin, but everything was so fresh with the lovely textures and very tasty.
Because it was already dark, we could not see the view well, but the lights were reflected on the river and slightly swaying, which was lovely.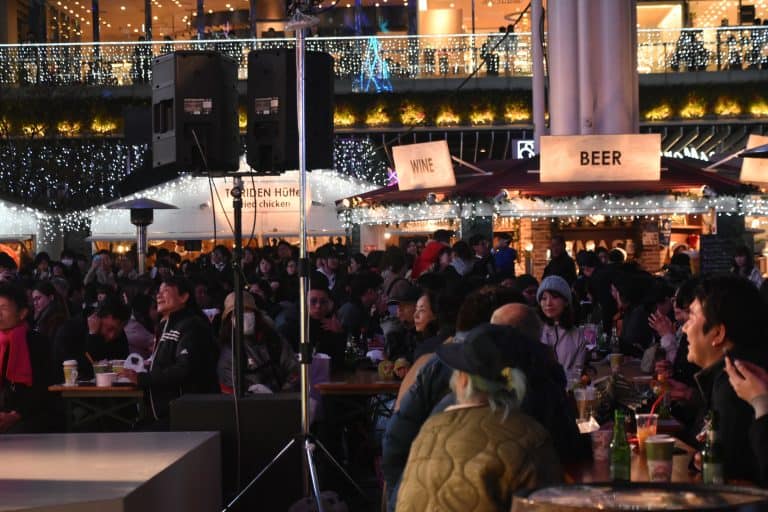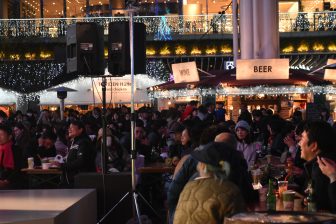 After this great dinner, we went back to the Hakata station area where our hotel was located and found that they were having a lively event surrounded by the Christmas lights.
So many people were there, though it was raining.
According to our friend, the population of Fukuoka City is increasing.
That is probably because it is a good size as a city and the foods here are excellent.