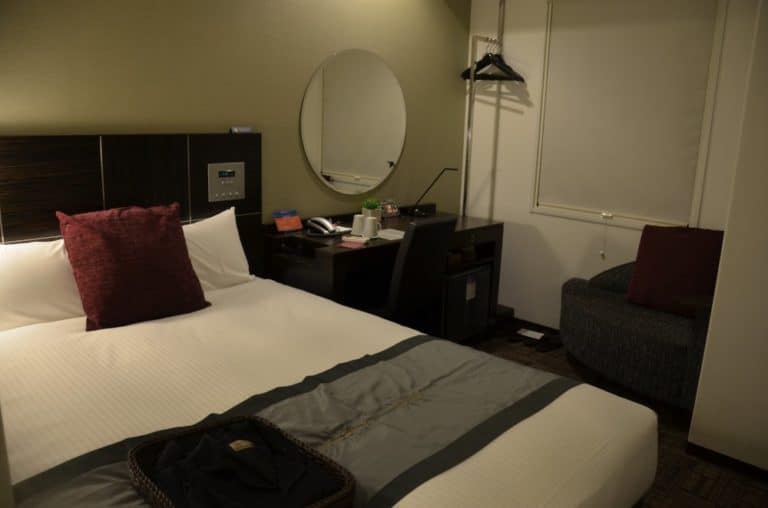 [ Jan.2014 ] Unfortunately we had to give up continuing our family holiday in Kyushu in Japan.
Because of that, we had to stay one night in Fukuoka.
We chose "Hotel Active!" which was popular in the internet sites.
It was very nice, not only it fulfilled our conditions, ie near the Hakata Station and reasonably priced, but also it was very nice and clean and even fashionable.
Also, it was functional and the breakfast was substantial.
So overall it was better than expected.
I found online that a hotel operator, who used to be running a Japanese style hotel (ryokan) founded in 1900 in Yamaguchi, started "Active!" in Hiroshima first in 2005 and then expanded his business in Yamaguchi and in Hakata.
The accommodations are important element for travelling and a hotel itself can often be a destination, for example the hot springs or history and so on.
But when I need only to stay somewhere, I would choose this type of hotels from now on.