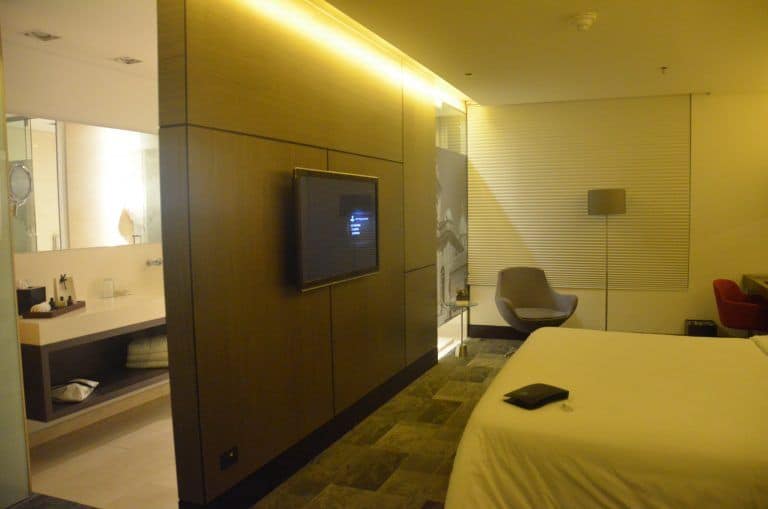 We spent our Christmas-New Year holiday in Colombia.
Because our travel in the three countries in South America the year before was wonderful, we wanted to know this continent more.
We used the same travel agency as last time, but because we did not find any suitable group tour, we chose to have the private tour, which was quite expensive.
We left London at around 10 pm.
It was the direct flight by Avianca and we arrived in rainy Bogota at around 4 am.
Being excited in a place I have never been, I noticed trivial things, for example the toilet at the airport was made by TOTO Ltd.
At the arrival terminal, a young woman whose name was Andie was waiting for us.
She was our guide for the next few days and with the middle aged driver whose name I could not catch, we traveled in Bogota and the surrounding area.
First, we went to our hotel.
It was called EK Hotel and our room was spacious and lovely.
The plan of the room reminded me of the hotel we stayed in Da Nang in Vietnam a few years before.
Because we were dependent on the guide, we could not know where this hotel was, but apparently it was in the north part of the city.
Anyway, it was too early in the morning to start sightseeing, so we slept for a while and then had our breakfast.
The breakfast was not the buffet, but we were served properly.
But the waiter did not speak English to my surprise, so we communicated with the help of the receptionist.
There was a rice dish in the breakfast menu, which is unusual apart from in Asia.
We stayed in 6 hotels during this holiday, but I would say this hotel in Bogota was one of the best.
[ Dec.2016 ]