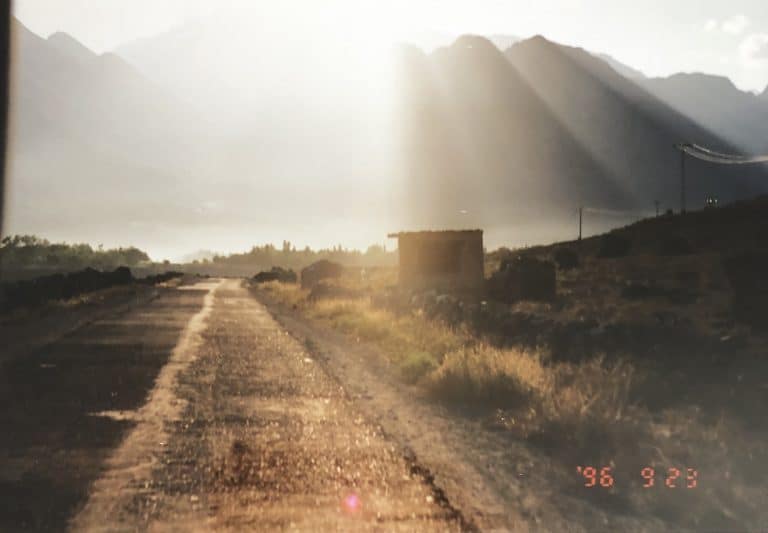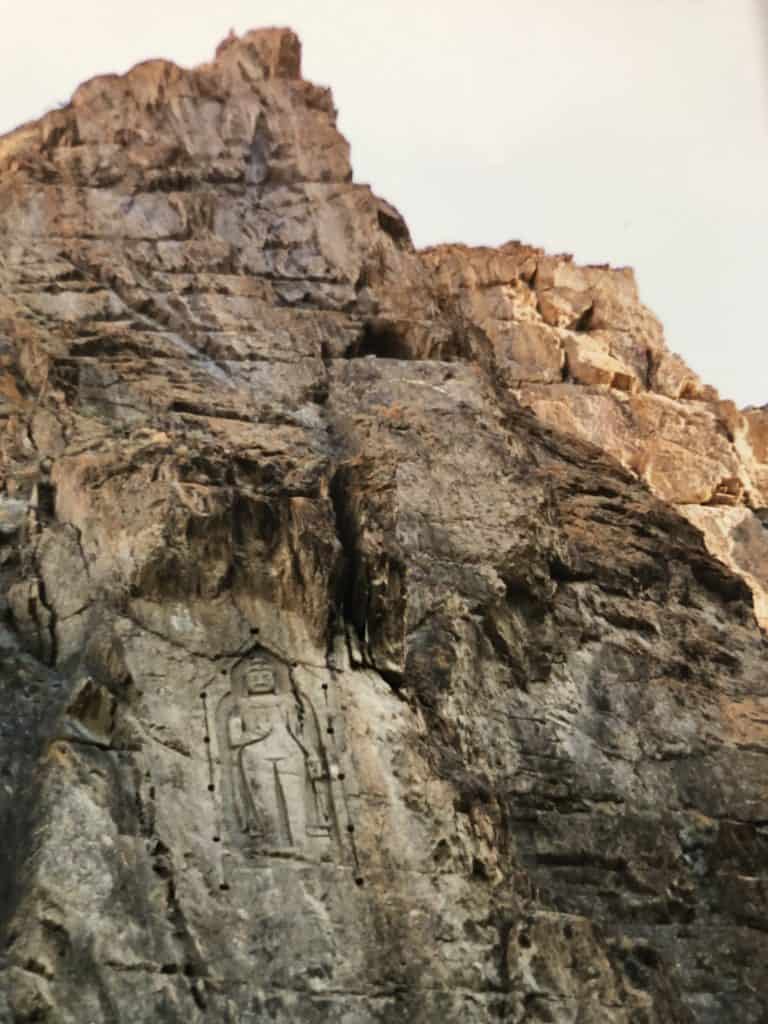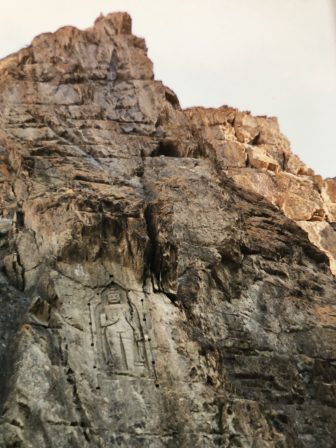 [ Sept.1996 ] On the second day in Gilgit, the town in the northern Pakistan, we had some pancakes for breakfast and had a chat with the manager of this hotel, North Inn.
He was very nice and intelligent and told us about the problems he was feeling regarding the current situation in this area: bribes prevailed, this area did not develop well because there was no member of Parliament from here, wealthy people could get on well, but ordinary people's life was tough because of the corruption of government, and so on.
According to him, many private hotels were being built in Karimabad, but the number of tourists were less this year.
At the moment, the supply-demand balance was just about right, but without planning well, it would destroy the balance and be disastrous in a few years, he was worried.
Being a woman, I had been uncomfortable since we had arrived in Gilgit, but talking with him made me feel a little relaxed.
He said that Gilgit was not too strict about gender separation compared with Islamabad.
That was alarming…
He recommended us to charter a "Suzuki" to visit some attractions around here, so we did.
"Suzuki" were the mini-trucks which were really made by Suzuki, the Japanese car manufacturer.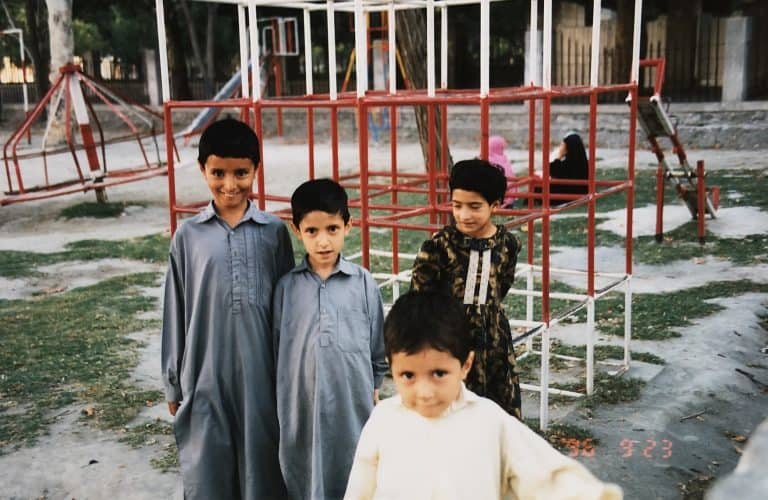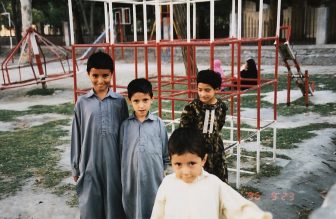 These trucks were usually used by farmers in Japan, but here they made passenger seats on the loading space and used as small buses.
Chartering 'Suzuki' for about 2 and a half hours cost 300 rupees ($1=37.53 rupees in those days).
The first place we went was Kargah Buddha.
The Buddha was carved on the rock face in the 7th century apparently.
Although it was a significant attraction around here, there were no souvenir shops and it was nice and quiet.
After that we went to a park along the river.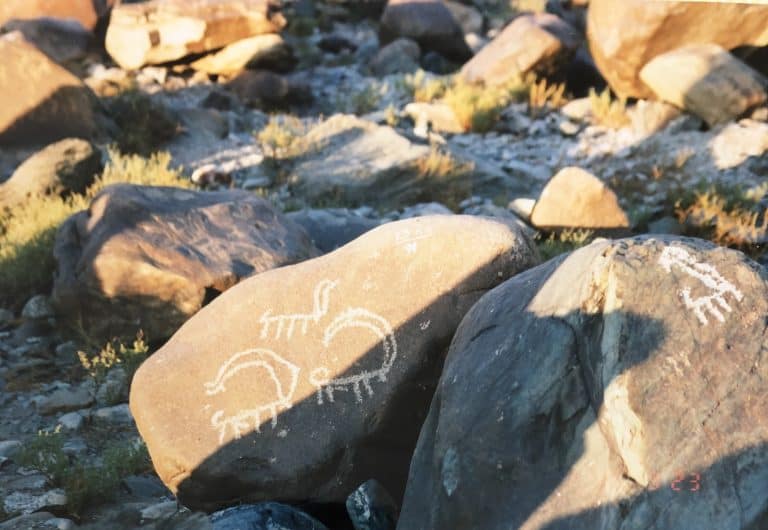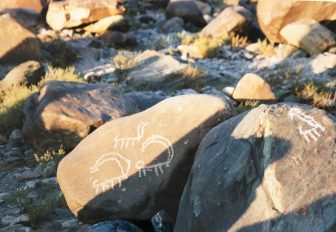 Children were playing with playground equipment and here finally we saw women who must have been their mothers.
And near the wooden suspension bridge we had crossed the day before by jeep, there was an empty lot where the rocks with carving of Sanskrit and other pictures were scattering around casually. 
That reminded me that Gandhara, the ancient kingdom had been around here, correct?
We also visited the memorial tomb for 88 Chinese people who died during the construction of Karakoram Highway.
A caretaker was supposed to be here, but he was away for shopping in bazaar, so we had to climbed over the wall there.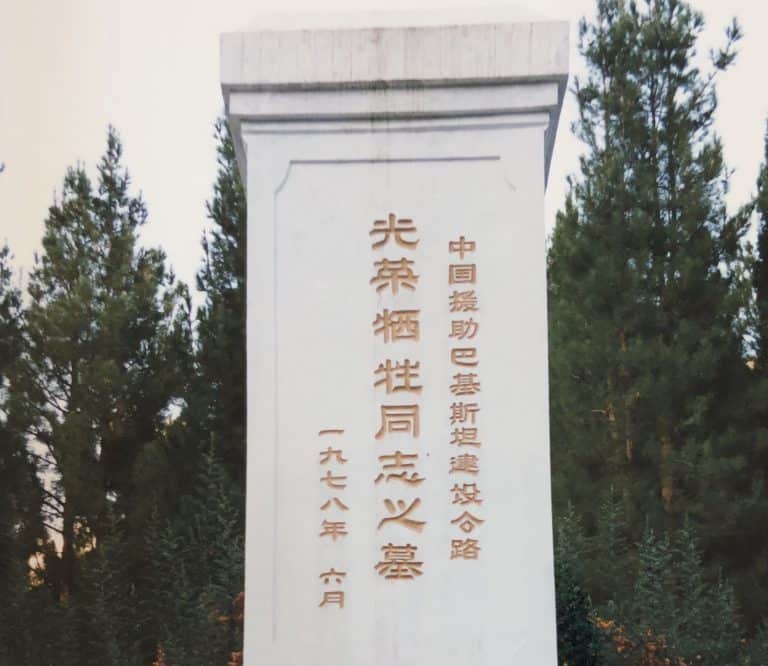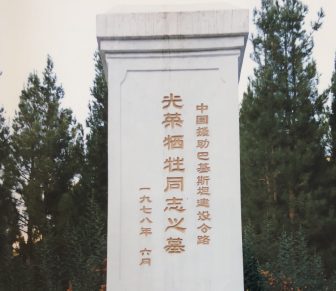 The Karakoram Highway which we had been following since crossing the border from China was originally a part of Silk Road.
It was opened to traffic in 1978.
This road was running at the edge of the deep valley, so many construction workers were killed falling off from the cliff.
After that we went to a spot with the good view near Sarena Lodge and that was the end of the tour.
We parted from the 'Suzuki' driver and walked back to our North Inn when the sun was going down and getting dark, which made me feel a little uneasy.
But on this way, the people we met were friendly, greeting to us, "Hello", like those we had met in Karimabad.