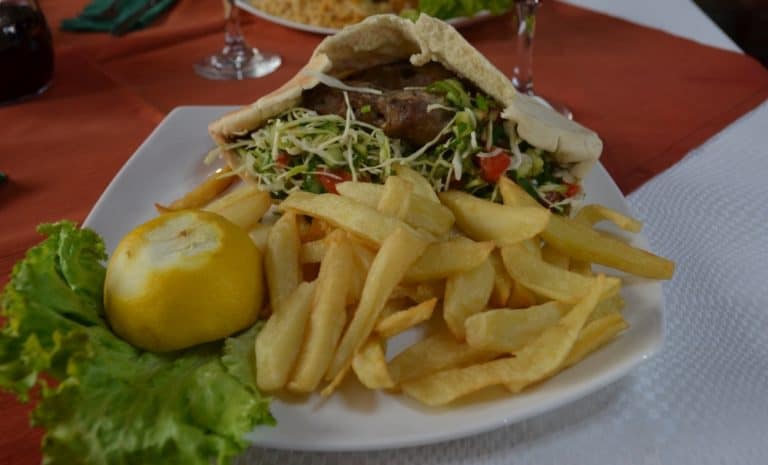 [ Mar.2015 ] This photo is my lunch from the tour in the Troodos Mountains in Cyprus.
It is Souvlaki in pita bread with salad.
Very simple and very tasty.
My husband chose Stifado, which was recommended by the guide and it was something like a beef stew.
He said it was good, too.
The local wine was also good, with a robust taste.
The restaurant was called Mountain Rose and it was in Pedhoulas village.
Apparently, there is a church here which is listed as a World Heritage site, but we did not go there and just ate.
People who visited the church did not have time to eat.
This village is also known as the home of the family of Stelios Haji-Ioannou, the founder of easyJet.
I met him once and remember that he was rather a large man.
I knew he was from Cyprus and I looked him up online to find that he was born in Athens, not here in the village.