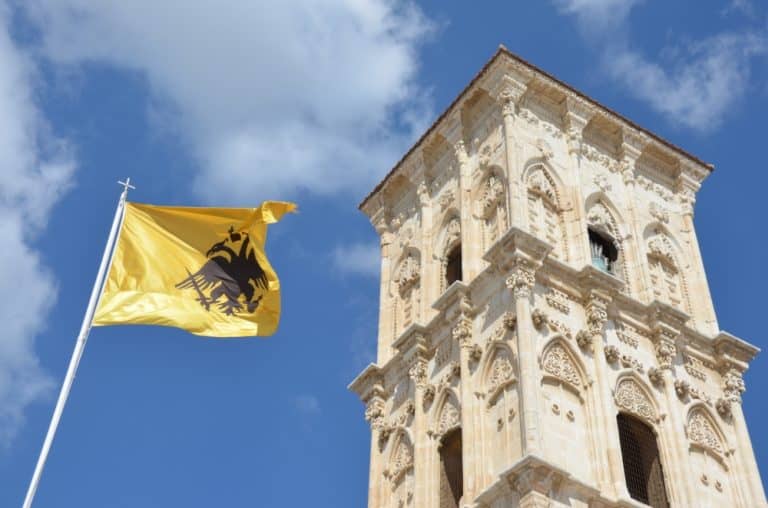 [ Apr.2015 ] The next destination in the tour was Larnaca, a town which is in the south east of Cyprus.
This place used to be called Kition.
Here, there is St.Lazarus Church which was built on the sepulchre of Lazarus, who is known  as "the friend of Christ".
Lazarus died once at the age of 30, but four days later, Christ made him alive again.
After that, he was persecuted and came to Cyprus.
He became the first bishop of Kition and died again at the age of 60.
His relics were found in 890 at a grave in a small church.
The Byzantine emperor ordered them to send the relics to Constantinople and he sent some money and technicians to build this church.
But in 1972, a part of the relics was found under the altar of this church, which means that people in this town hid some relics without sending it to the emperor.
Apparently the ones they sent were lost later.
We were allowed to take photos inside the church unlike other churches.
One believer was kissing one of the 120 icons at the iconostasis.