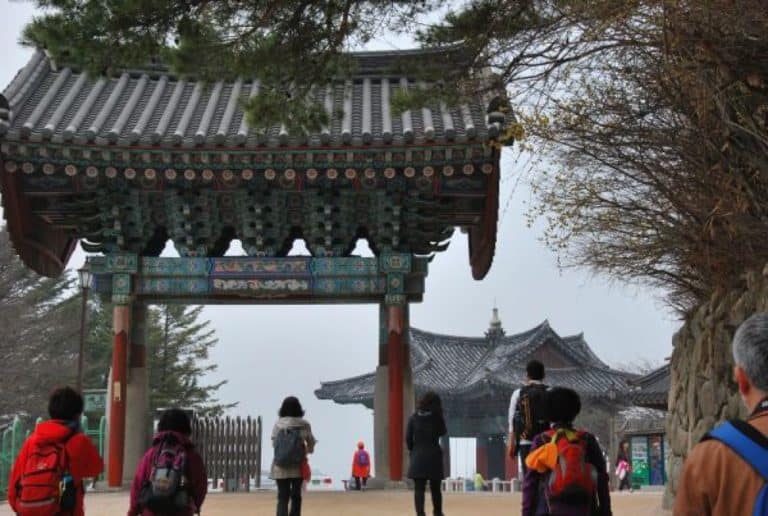 [april 2012] We did one day tour to Gyeongju-si from Busan in Korea.
Gyeongju-si is similar to Nara in Japan, according to our guide.
First, we visited Seokguram Grotto, which was built in 751 and listed as UNESCO World Heritage.
The Budda sitting in the man-made round grotto is watching the sea far in the east.
Unfortunately, photography of the Budda was not allowed.
You can see a pale red colour at his lips, so people think that this statue was originally colourful.
This grotto is situated in a mountain of 750 metre.
Korean people seem to enjoy hiking to come up here.
You cannot help noticing  a lot of middle aged permed hair women here as well, wearing strong primary coloured anoraks.