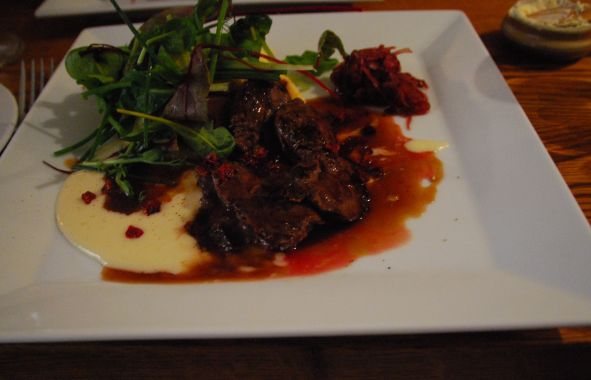 [May, 2011] It is enjoyable to eat local foods when you are travelling.
Here in Stockholm, I found reindeer meat in the menu of a restaurant in the old town.
Of course I chose that.
To be honest this is the second time for me to eat reindeer.
The first time was in Finland.
This one in Stockholm tasted much better than the one in Finland.