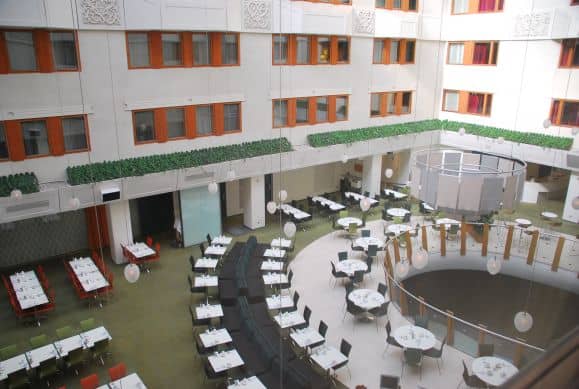 [May, 2011] I stayed in a hotel called Radisson Blu Royal Viking in Stockholm.
I chose this because of the location, which is just next to the central station.
Although it is one of the big chain hotels, it was not too dry and wood was used in a room to get some atmosphere of north Europe .
It was nothing too special about staying here, but very convenient and stuff was helpful, so I can recommend it.