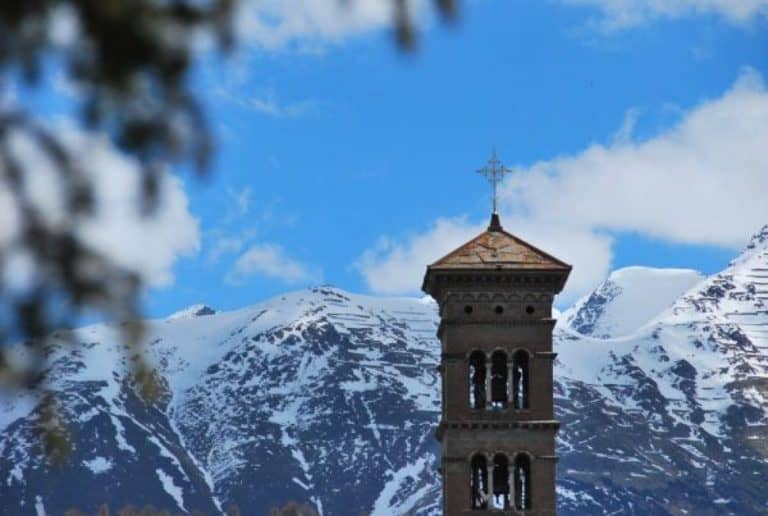 [May 2012] St Moritz is the birthplace of winter resort.
In winter this place is crowded with fashionable people including some celebrities, but in May, it was very quiet.
Some of the hotels, restaurants and the posh shops were closed.
In a few weeks time, though, holiday makers would come back here.
By the way, when we arrived at the St Morits station, I saw Hakone Tozan Ressha ( Japanese mountain train in Hakone) running.
Also, there was a sign at the station saying St Moritz in Japanese.
When I saw these things in overseas, I used to feel a bit embarrassed in a past, but now I just feel sad because I think it is a matter of time when these things are replaced by Chinese language.