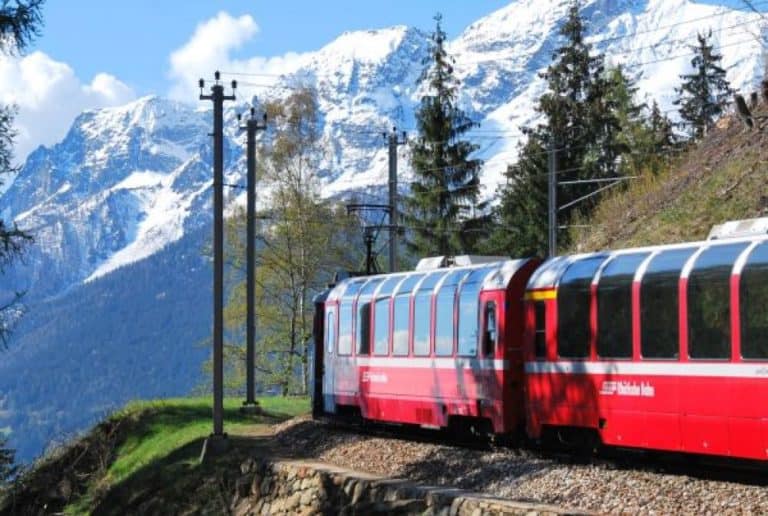 [may 2012] Bernina Express is the train listed as a World Heritage, starting from Tirano in Italy to Chur in Switzerland.
According to the brochure, it runs along 122 kilometres of track, passing through 55 tunnels and over 196 bridges and viaducts.
I went up to St Moritz.
The day was beautiful and I kept being excited.
I booked a seat in their panoramic car, but that was no right decision because we cannot open the window and not good for my photography.
So I moved to the ordinary car where I could open the window and took a lot of photos.
Here there were 3 Japanese fellow tourists.
I wondered if they had an advice about the window in advance.