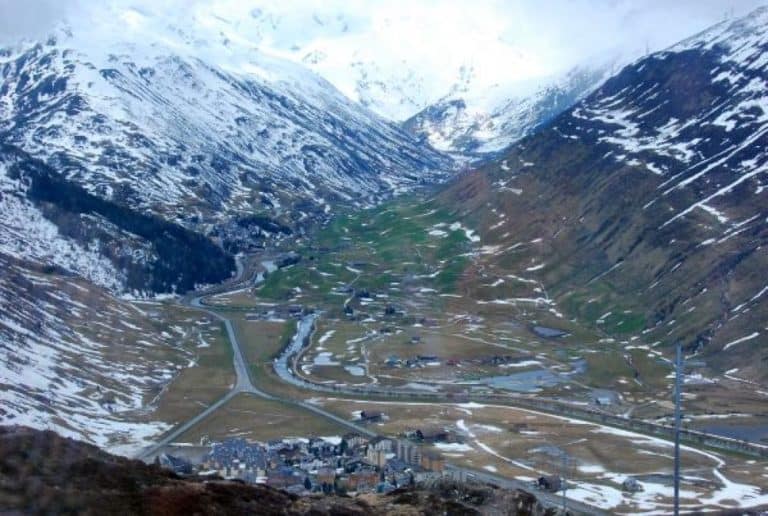 [may 2012] From St Moritz to Zermatt in Switzerland, I took a train called Glacier Express.
It took 8 hours.
I thought I would get fed up, but I did not at all.
The view was wonderful and also we got audio guide, which explained what to look and the history, etc.
According to the brochure, this train went on the 291 bridges and through the 91 tunnels.