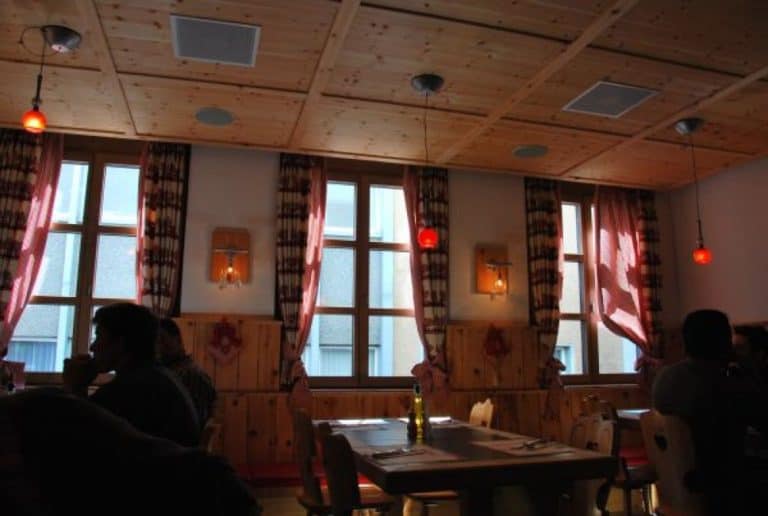 [may 2012] In St Moritz in Switzerland, we went to a restaurant called Piz, which was recommended by a staff in our hotel.
It was nicely decorated with the fairly tale image of Switzerland, but I was surprised to see that all the customers were men.
It was not the tourist season, so maybe they were labourers? At the end of our meal, finally a family came in.
I had a venison dish with creamy source there, which was very tasty.