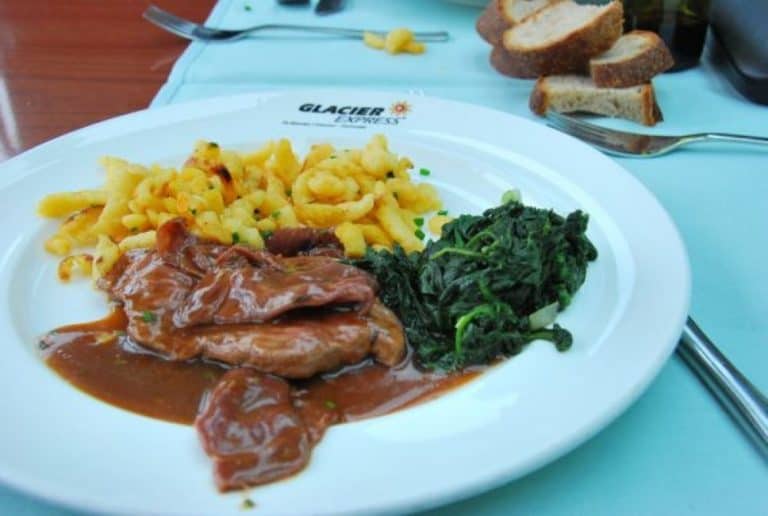 [may 2012] The journey by Glacier Express took 8 hours and of course we get hungry.
So, soon after we got on, the staff came around to ask our order for lunch.
They bring the foods to your seat.
How luxurious! Although the actual meal was brought around 1 pm, they started preparing the table around 10:30 am, which was not very relaxing for us.
The food was good enough, but they were not so efficient, I must say.
The coffee after the meal was in a cup which has got a print of a girl and said ' Heidi Coffee' on it.