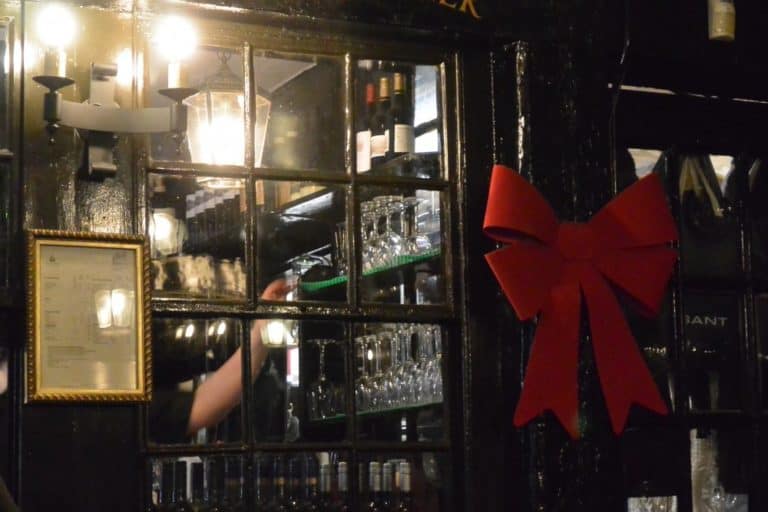 [ Dec.2013 ] The #George #Inn is a pub which used to be a coaching inn located a little south of London Bridge.
This pub was already written in a map of 1543.
A friend of ours took us there.
It is facing in a dead end short street which I could imagine that a coach came in and travellers got off and stayed in the building.
On the first floor, there is a gallery, which is rare now, but apparently it was a common style for inns in the past.
This is the only one remaining in London now.
The current building is the one rebuilt in 1677 after a fire.
We went in to a very old looking part of the building.
Inside was very dark.
The floor was leaning to one side.
Naturally the table was leaning, too, but not enough for a glass to fall.
Usually, pubs have a counter and you order there, but here they had an window like the one in old style post office.
Very elegant.
We should have had ale, but because it was after lunch, we had a glass of port wine.
Our friend told us that there used to be some more inns like this around this area.
With that in our mind, we could see some similar dead end streets nearby.