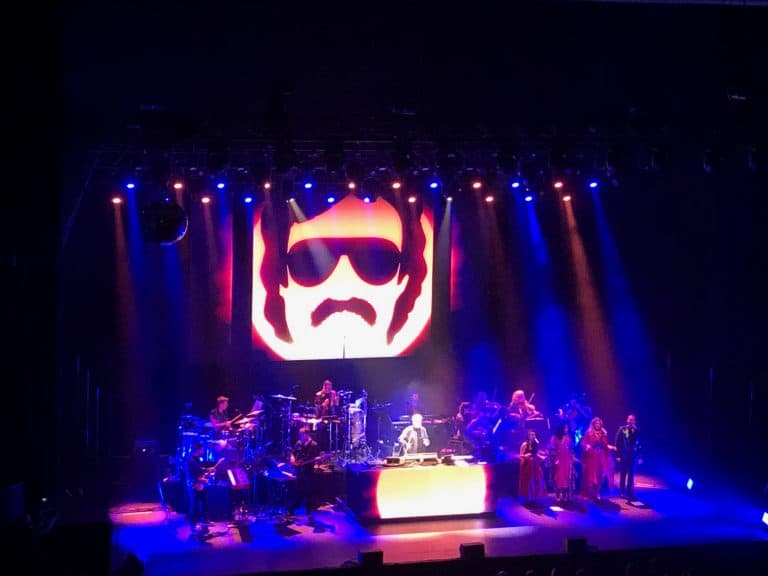 [ Apr.2019 ] There was a concert of Giorgio Moroder, the 'Father of Disco', who took the world by storm in the late 1970s and 80s, at the famous venue, Evenim Apollo in London.
We are not really passionate fans, but his music is so familiar and nostalgic that when we saw the ticket information online, we booked it on the spur of the moment.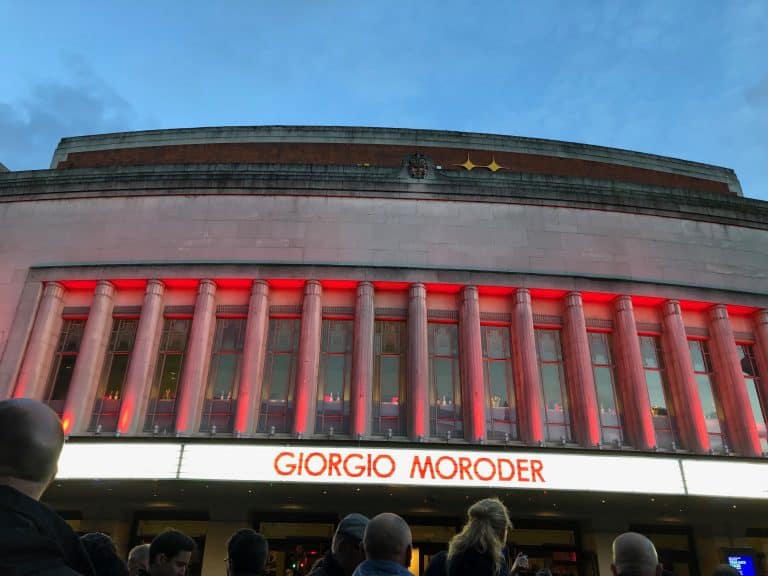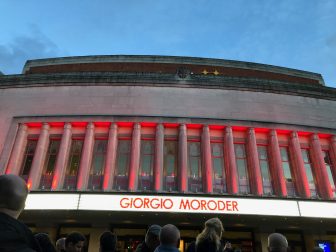 The old disco hits such as Donna Summer's "Love to Love You Baby" or "On the Radio" and the music from films like "Flashdance", "Neverending Story" and "Top Gun", as well as some unexpected songs, are composed or produced by Moroder.
Our tickets cost £58.50 (€67.70, $76.10) but our seats were far up towards the ceiling.
It said it starts at 8pm, but at 8 o'clock many people were still coming into the auditorium with a glass of beer.
That is probably normal for this kind of concert.
It is quite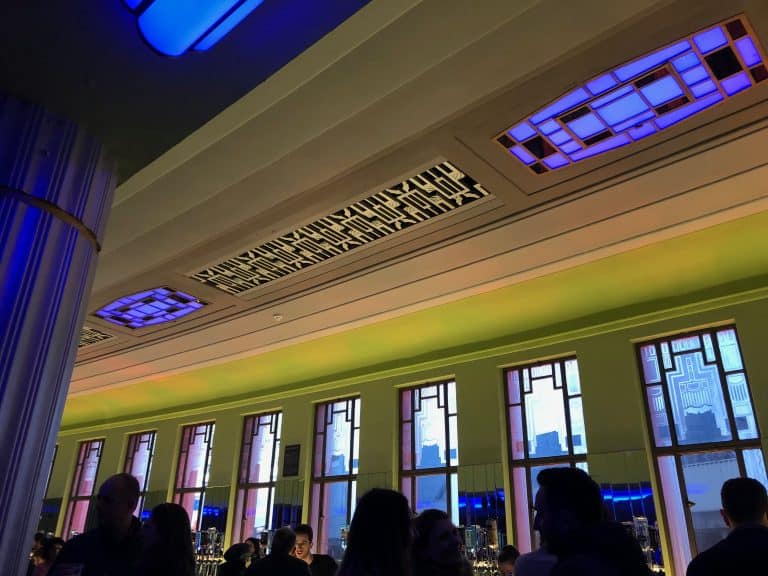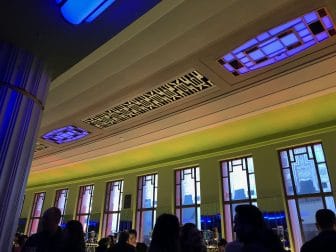 different from our usual classical music concerts and the bars were doing very well.
As expected, most of the audience were around our age, though there were younger ones as well.
I was surprised to see many men.
At theatres, usually the vast majority is female.
Because our seats were higher up, we could see many men's bald heads.
After a while, Moroder, who is going to be 79 this year, came on the stage.
He started with his first hit song called "Looky Looky" at the end of 1960s and he explained "Because of this song, I could pay my rent".
I did not know this song, but my husband, as well as the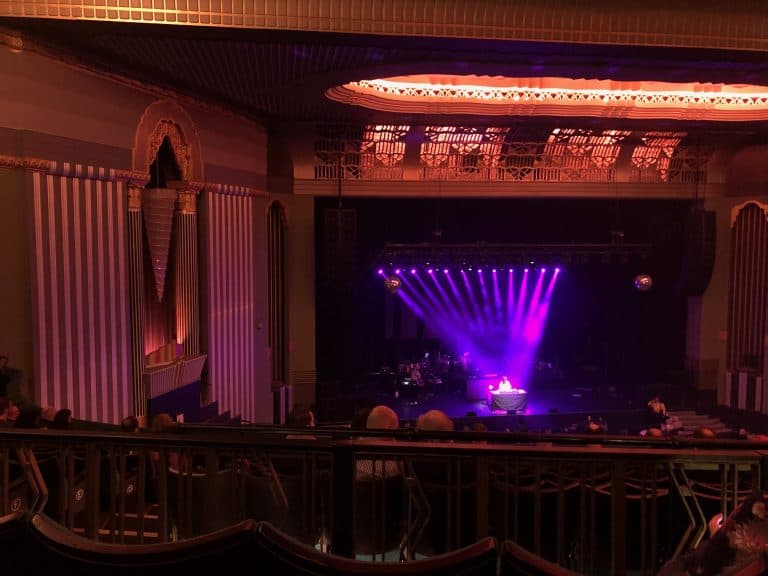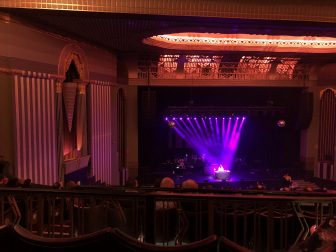 people behind us, knew it and sang along.
Then, there were loads of familiar songs.
On the stage, apart from him and members of the band, there were three female singers and one male.
As I was expecting, for the second half of the concert, everyone, old and young, stood up and danced.
Giorgio Moroder was born in South Tyrol in northern Italy, where people speak the German language more than Italian.
He started proper musical activity in Munich in Germany.
The South Tyrol is quite different from the rest of Italy and is influenced strongly by German Austrian culture, but Moroder seemed proud of being Italian and asked the audience "Are there any Italians here?".
And in fact,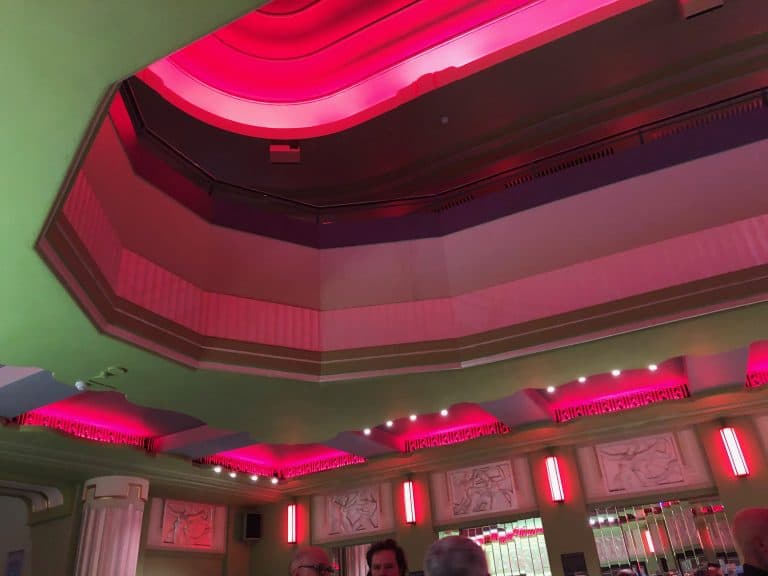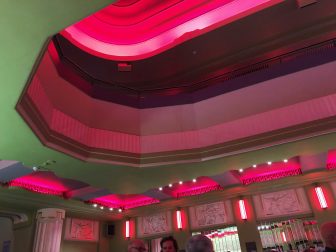 there seemed to be many Italians there.
The last song was another familiar one, "Call Me" by Blondie which was the theme music of the film "American Gigolo" .
We really enjoyed this concert.
The venue itself was historical and very famous and apparently most of the well known bands had their concerts and often had their live albums made here.
Without knowing that, when our office was near here, I always thought this place looked like a dingy cinema.
In fact, apparently it started as a cinema in 1932.
Every time the owners changed, the name of the venue changed, too, but the name 'Hammersmith Odeon' given in 1962 is the most popular one and many people still call it that.
According to the internet, the current owner did an extensive renovation and revived the original Art Deco interior in 2013.