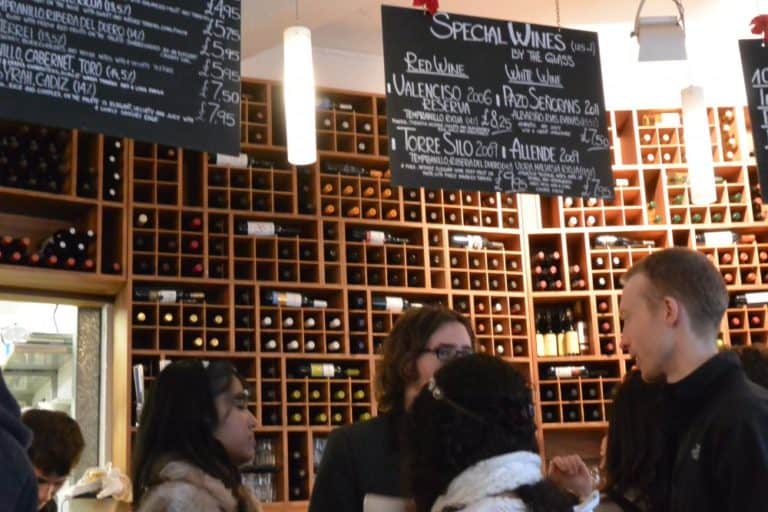 [ Dec.2013 ] On the day we went to #Borough #Market, a famous food market, we had a lunch at Brindisa, a tapas restaurant.
It is very popular, located just next to the market.
They do not take reservations, so we just have to go and wait.
In the past, I had to give up because there were so many people waiting.
This time, because it was the timing that the people were just finishing their early lunch, we had to wait for only about 10 minutes.
This place is famous for its good quality foodstuff as it comes directly from the market.
Because we had already planned for the dinner later, we had a light lunch, an assorted ham, an assorted seafood and spinach salad this time, all of which were very good.
According to their web-site, this was started in 2004 by a foods importer from Spain who had a stall in the Borough Market.
After opening this restaurant, she opened other three in London.
A very able woman.
They holds a ham curving course with wine tasting as well.
Looks interesting…