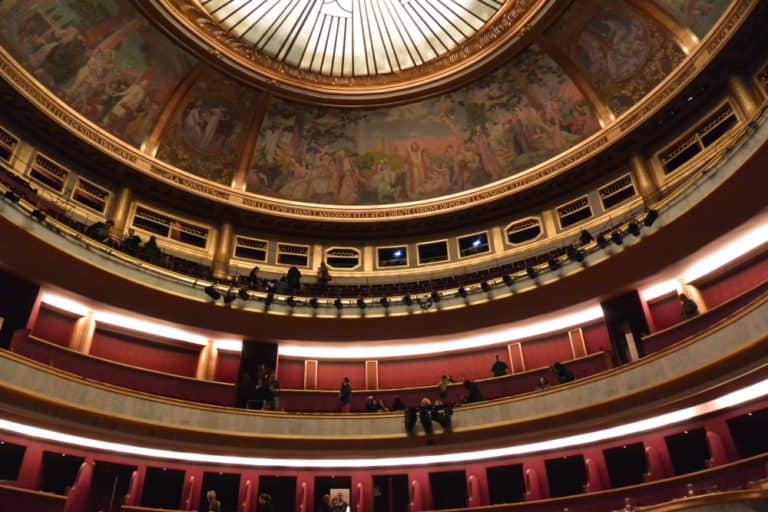 [ Mar.2015 ] In Paris, on the day we went up the Eiffel Tower, we went back to the hotel and changed clothes and went out again to the Theatre des Champs-Elisees in the evening.
The main purpose of our visit to Paris this time was to see ballet performances.
The one we saw that day was "Romeo and Juliet" by St.Petersburg Ballet Theatre.
The Theatre des Chams-Elisees is an example of Art Deco and it was completed in 1913.
Compared with the Opera where we went one day before, this theatre was more relaxed and common.
Almost all the audiences were local ballet lovers and I did not see any tourists.
We found our own seats and sat down, but there was a woman ushering people.
After watching a while, I realised that it is a custom here to give some tip to her.
Actually she was asking for some money to some people.
As for the ballet itself, it was a bit disappinting.
The main dancer, Irina Kolesnikova was very good, but others were not.
Whenever a man lifted her, I kept worring that he would drop her.
The orchestra was not very good, either.
The conducter was booed at the end.