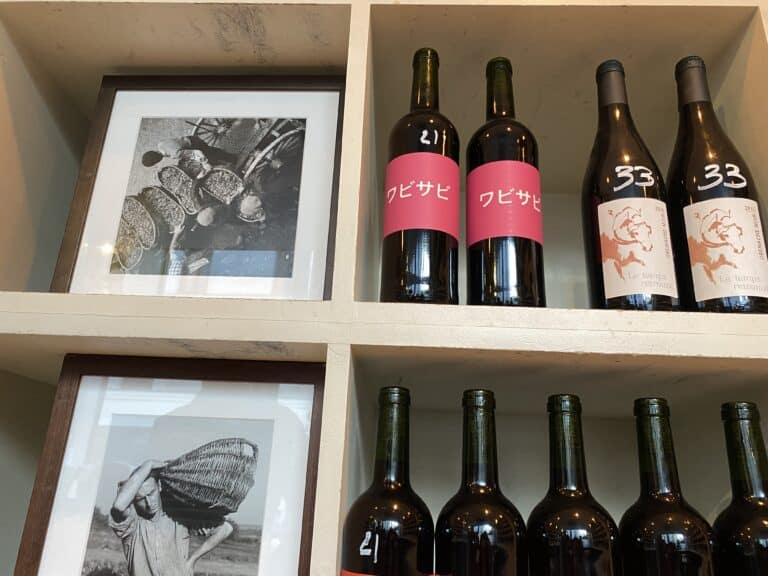 [July 2023] This time in Paris, France, we stayed at a three-star hotel called Color Design Hotel.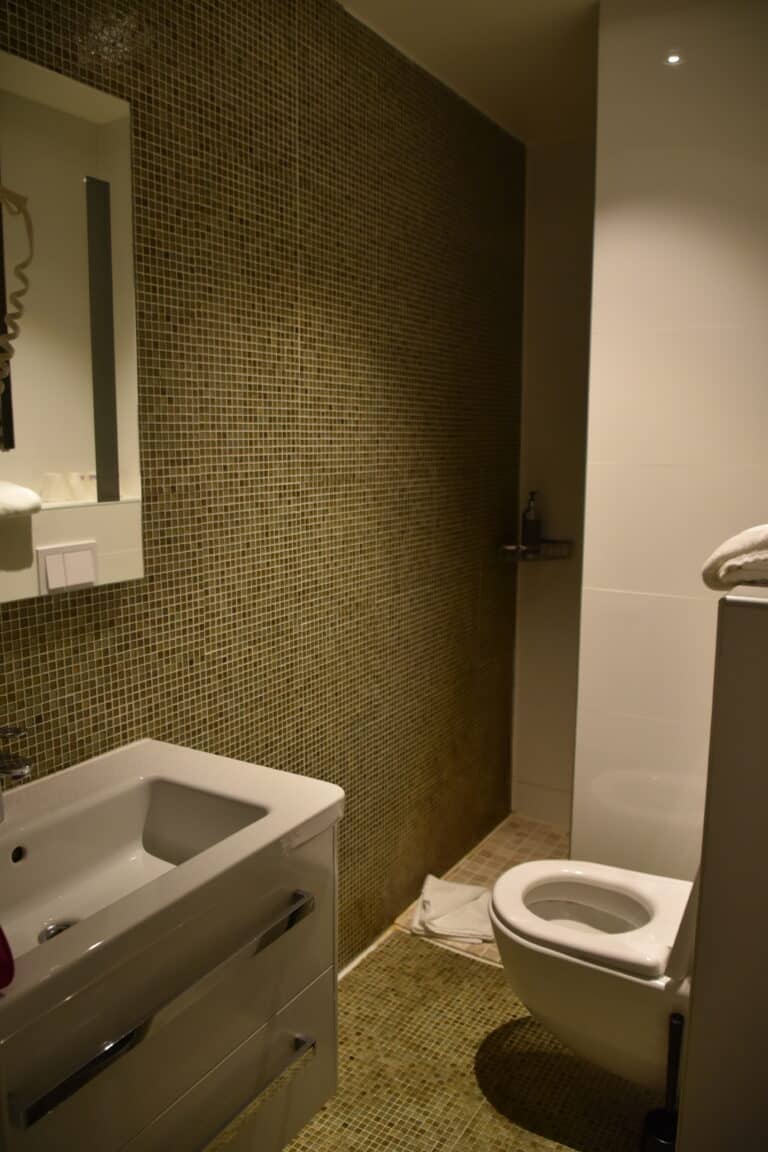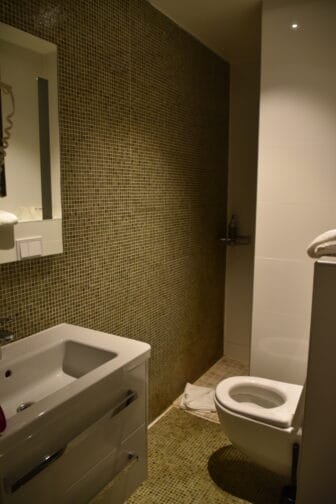 It bothered me a little that the receptionist was being so nice only to my husband, but oh well.
As expected, the room was small and the bathroom was strangely long.
The rooms in hotels in Paris are often as small as prison cells.
We're small, so it's okay, but giant Americans and Scandinavian people might find it difficult.
It's still bright at this time of year, but it's already almost 9 p.m.
We were a little hungry, so we went outside to grab a bite to eat.
This hotel seems to have a good location, and there are many restaurants around.
We went into a wine bar called Le Siffleur de Ballons, which is located diagonally in front of the hotel.
This was a big hit.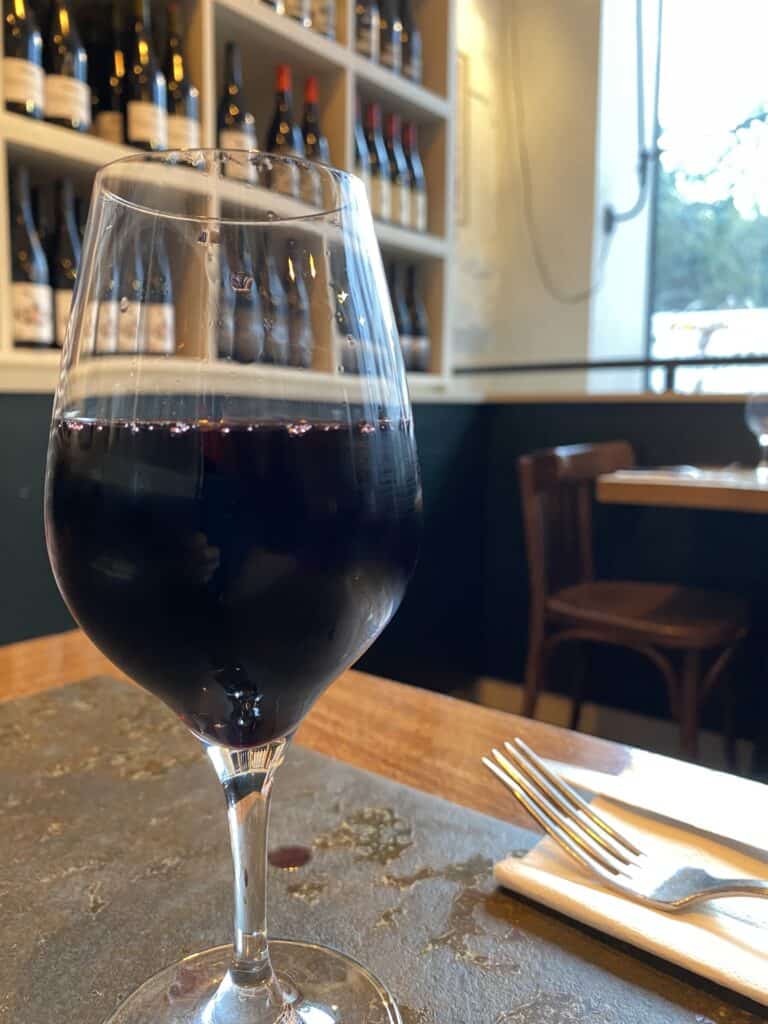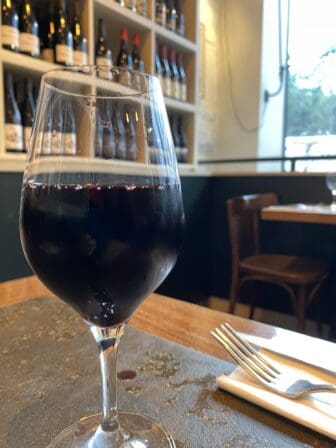 At first, when we tried to sit at a table that wasn't air-conditioned, the female worker there showed us to a separate room, saying, "It's cooler here."
In that room, there were rows of wines lined up on shelves.
Interestingly, there are also bottles with the name "Wabisabi" in Katakana (one type of Japanese writing).
There was also wine called "Hanami"(meaning Cherry Blossom Viewing).
However, there were only four types of red wine by the glass, and when we asked for one with the strong flavour we liked, they recommended Chatus.
It certainly had a strong taste, but since it had been chilled, it felt light.
In France, too, they drink red wine chilled in the summer.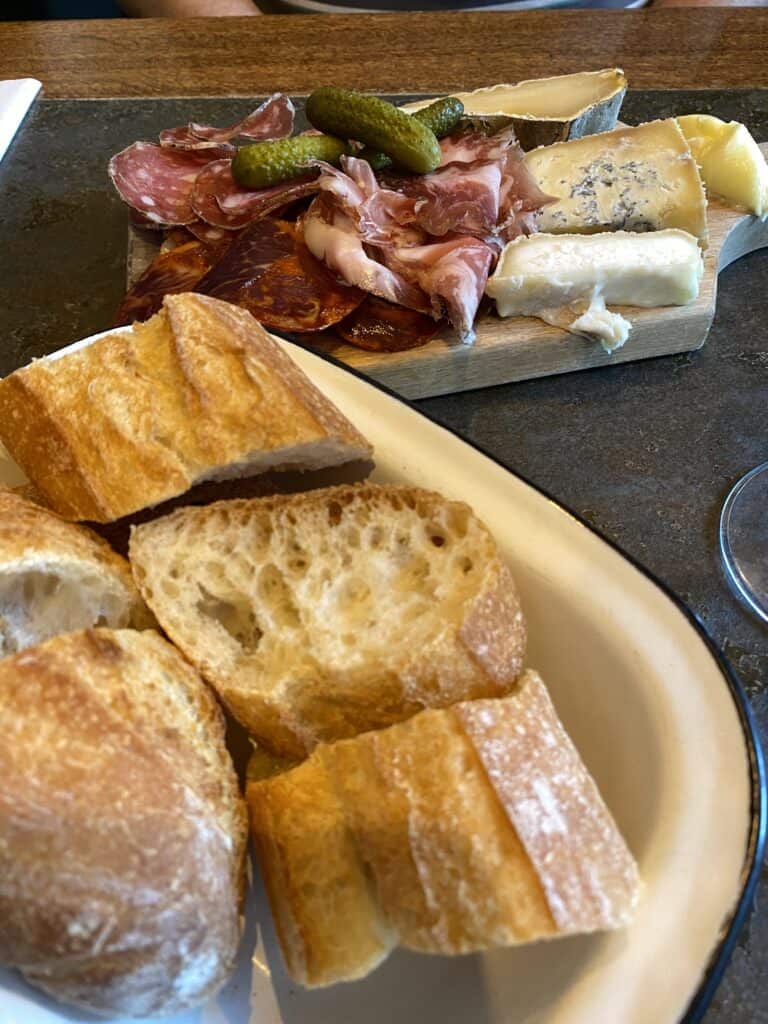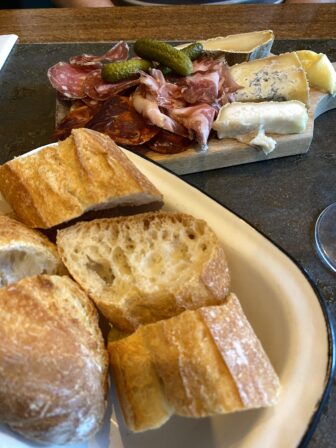 For the food, we had an assortment of ham and salami with cheese added at my husband's request.
The types were different from what we usually eat in Italy, and each one here was delicious and satisfying.
I especially liked the small, thinly sliced salami, which I don't know the name of.
They served butter with the baguette bread.
In Italy, bread is rarely spread with butter.
When I spread butter on a baguette and ate it, it reminded me of my collage days.
Back then, when I was not at all rich, there were many times when I had a baguette with butter for a meal.
As expected, the French baguette and butter were both very delicious.
We like this kind of snacks, which is hard to find in the UK.
The price was reasonable at €30.