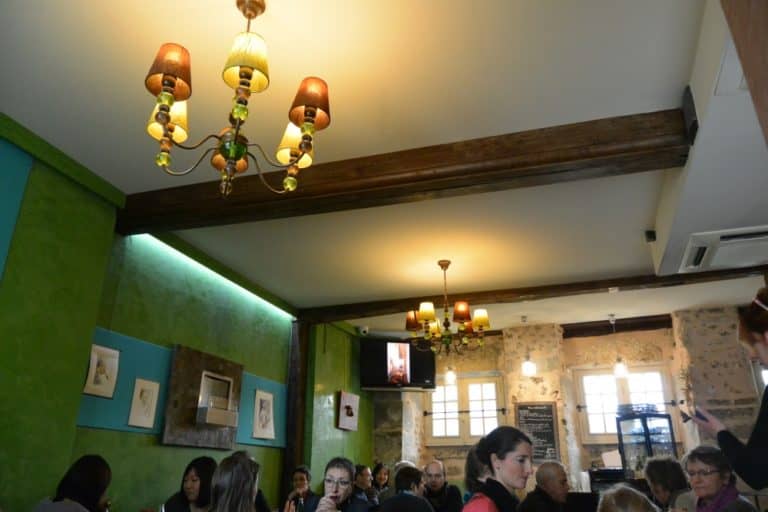 [ Mar.2015 ] The day we went to Chartres in France was very cold.
When we are hungry, we feel even colder, don't we.
So after visiting the cathedral, we went straight to the nearby restaurant without any considerations.
The name was Le Parvis.
It was very crowded, but luckily we managed to get the last table.
I ate lamb for the main, which was very well cooked and tasted nice.
There was couscous underneath the meat.
Unfortunately the crepe I ordered for the dessert was not good at all.
The ones we often eat in London in a specialised restaurant are much better.
My husband's apple cake was very good, though.
This restaurant is in an old house and they seemed renting rooms upstairs.
This made me think that it would be nice to travel around in France, staying in this kind of accommodation.