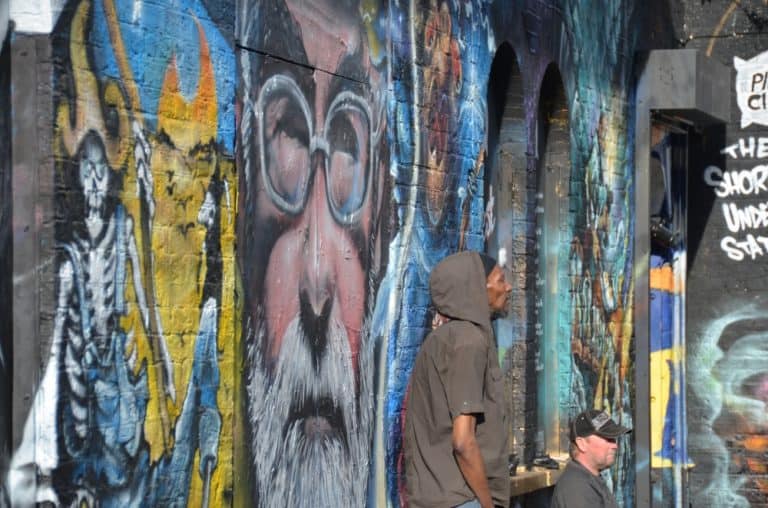 [ Apr.2015 ] There is an area called Shoreditch in East London.
It used to be a shabby poor area and there used to be cheap leather shops here and there until about 20 years ago.
Now, it is a trendy zone where creative young people get together.
The speciality here is graffiti.
Many of them are too good to be called graffiti, so they are murals.
When we were walking, we came across people who were working on a new mural.
Apparently, they plan the picture beforehand, but when they paint, there is no sketch and they just paint directly on the surfaces.
One of my friends raised a voice and said "The picture has completely changed since I was here a month ago!".
The life of each piece of graffiti seems short, even if they are painted elaborately.
As a graffiti artist, Banksy is very famous, but Stik who started working around here, is another world famous artist.