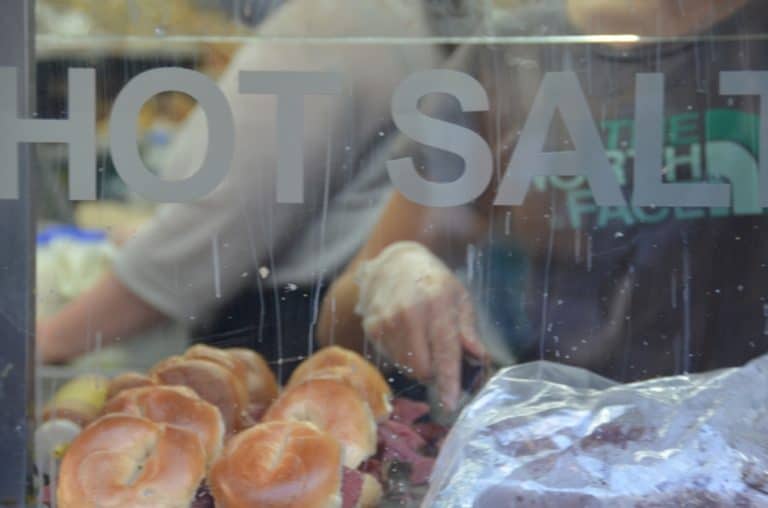 [ Apr.2015 ] On the day we walked around Shoreditch in East London, one of my friends said "We came all the way here, we should go and get Bagels".
According to her, the bagels from this shop are the best in London.
To be honest, I am not a particular bagel fan, but intrigued, I went along with them.
The name of the shop is Bagel Bake.
A long queue was formed and stretched outside of the small shop.
We could see people making bagels at the end of the shop.
I did not know this before, but bagels are boiled before being baked.
I am not so familiar with bagels so I could not tell if they were more tasty than others, but at least I was surprised at how cheap they were.
One was only 25p.
By the way, the popular one here is with Salt Beef.
This shop opens for 24 hours a day.