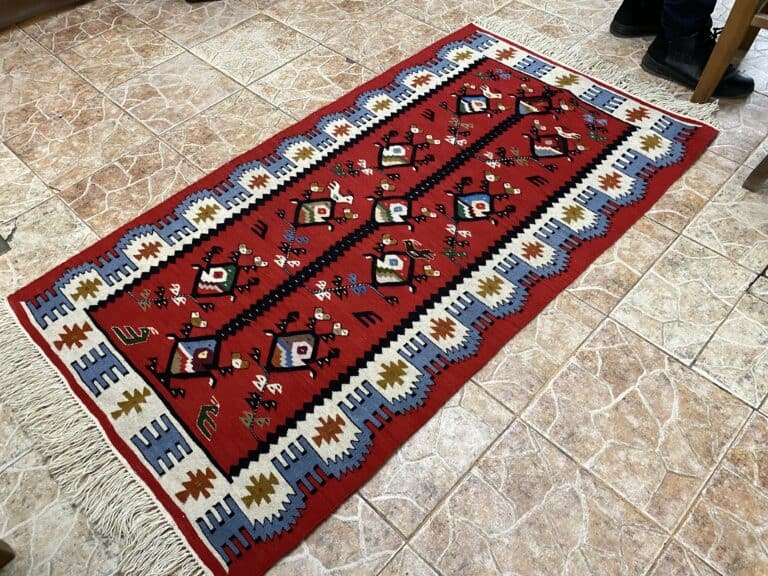 [April 2022] After enjoying the museum in Chiprovtsi, a carpet-weaving town in northwestern Bulgaria, we returned to our hotel.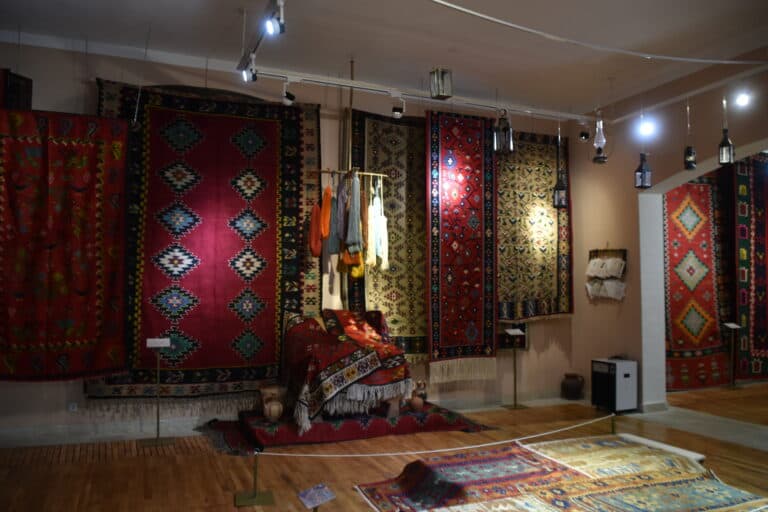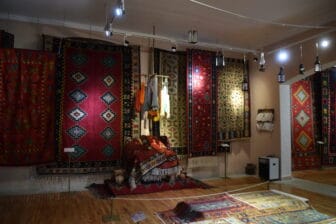 I wanted to buy a kilim woven by the owner of the inn, Ilya's mother, as a souvenir, but it was expensive at 1,000 levs (about 510 euros) per square meter, so I planned to buy a small one about the size of a table centerpiece.
However, I was fascinated by the wonderful kilims at the museum, and learned that there is no future for the kilim making because of the aging of weavers, so started feeling like buying the bigger one.
Luckily, my husband felt the same way, so I made up my mind to buy the bigger piece.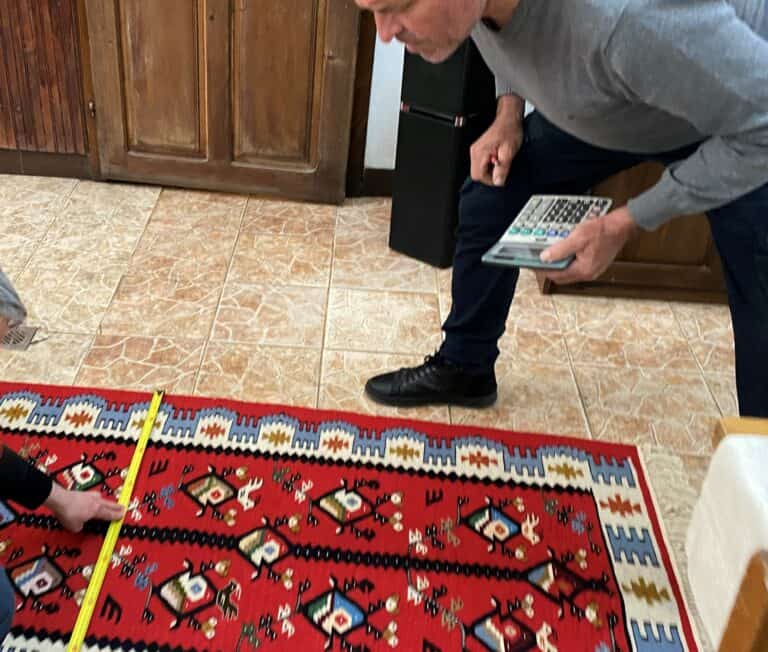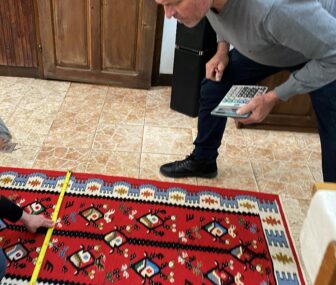 The large kilim made by Ilya's mother is a rectangular shape with traditional bird patterns on a bright red background.
When we returned to the inn and told Ilya that we wanted it, he began measuring it with my husband.
And with a little discount, in the end we paid 1150 Lev.
Only cash was accepted, so we withdrew money at an ATM in Montana town where the bus to Sofia leaves and paid them.
Ilya and her wife Milena drove us to Montana in a dingy car (right-hand drive for some reason).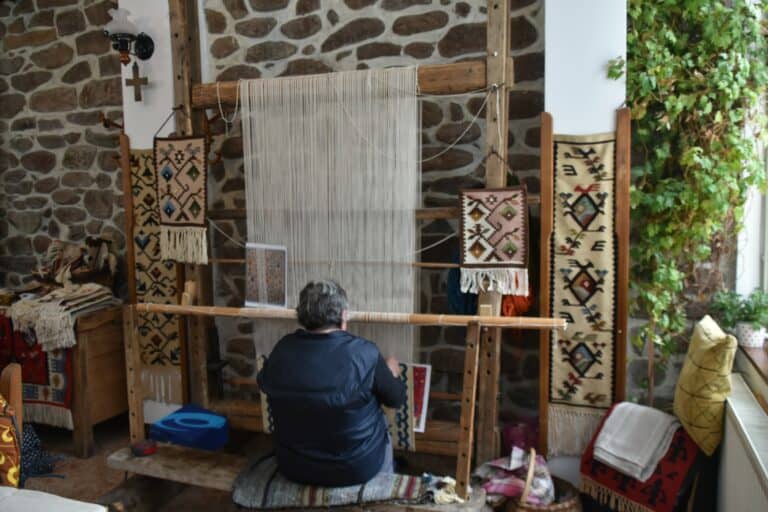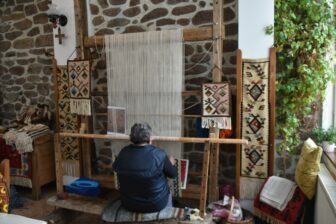 Considering the prices for ordinary people in Bulgaria, it must have been an unexpected windfall income for this family, like Christmas and birthday had come at the same time.
After all, when we arrived, Ilya had an expression that he was not expecting us.
I wanted to see his mother who had made this rug one last time, but she was away.
She is already 76 years old.
I don't know how long she can continue, but I hope she leaves behind as many beautiful kilims as possible.
I wonder if she is still weaving in front of that loom today.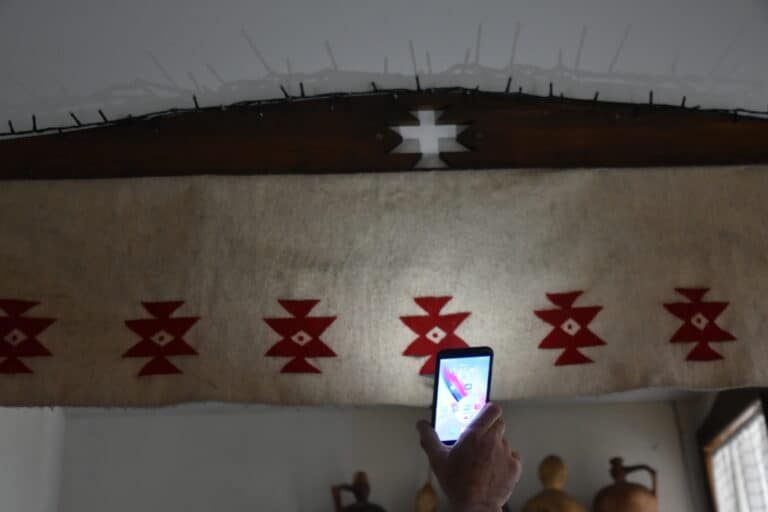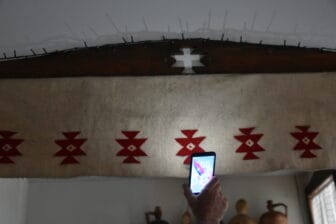 One thing Ilya told us before we left this guesthouse.
The symbol of interlocking triangles that we saw here and there in this inn is called Kannatiza, and when the light hits it, it creates the shadow of a cross.
Ilya held up the light of his mobile phone to show us, and there was definitely a cross.
He said, "This is how the whole house is protected."