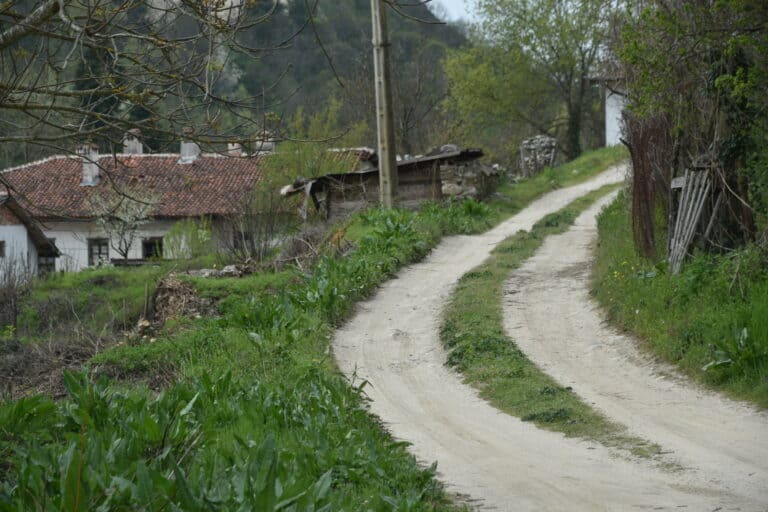 [ April 2022 ] It is the second day after spending one night in Melnik, a village in the southwest of Bulgaria.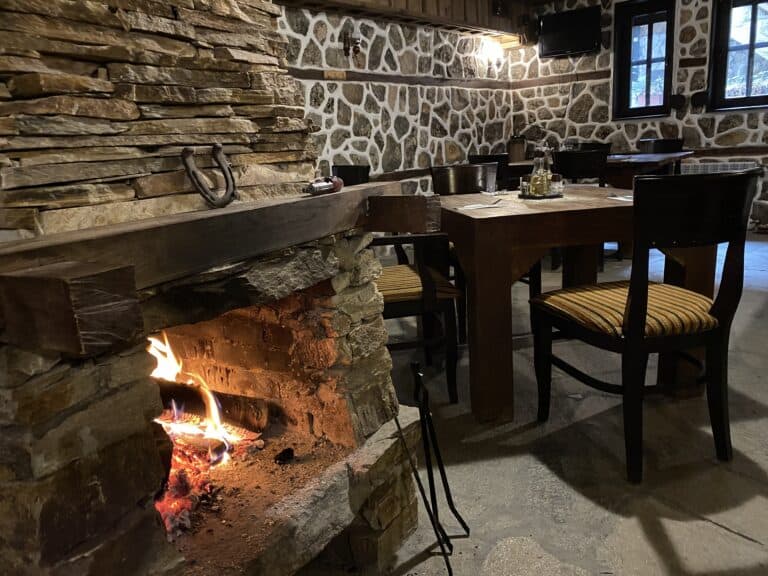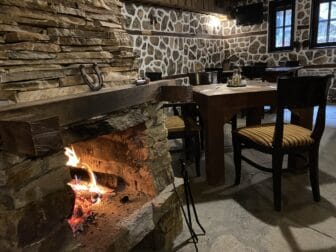 I was surprised when we went to the breakfast room in the basement of Hotel Slavova Krepost where we were staying.
Judging from the previous day, we thought we were the only guests, but couples and families with children came in one after another.
We ate in a restaurant with a fireplace, but the outdoor tables seemed to be busy, too.
Melnik is probably one of the most popular tourist destinations for Bulgarian people.
Our breakfast was the fried bread called Mekitsi, which we ordered the day before.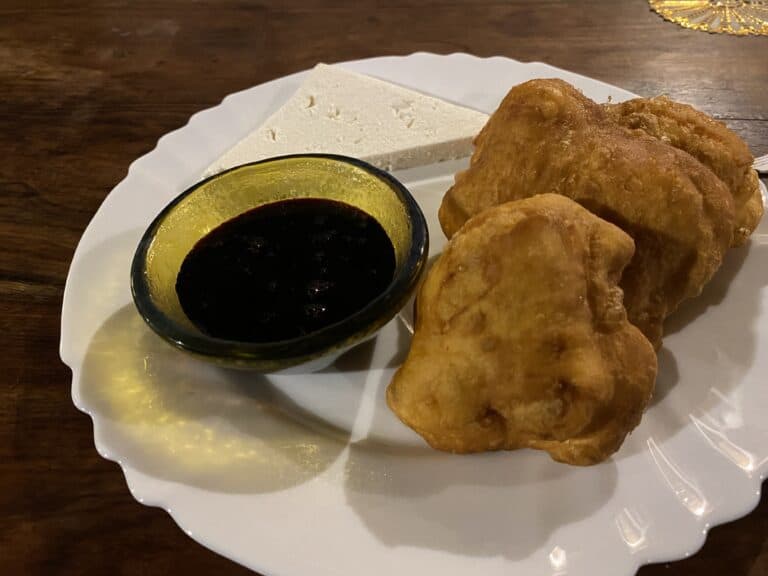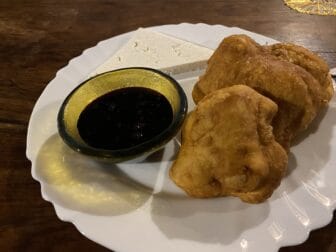 It's a fried bread, but when I looked it up on the internet, I found out that it is characterized by mixing yogurt when making the dough.
Bulgaria is famous for its yogurt, isn't it.
It came with jam and goat cheese.
Rustic and unique, I really liked it.
Basically, I love donuts anyway.
After the meal, we asked Antoine, a young man at the hotel, to arrange a sightseeing taxi.
"It will be difficult, but I will do something," he said.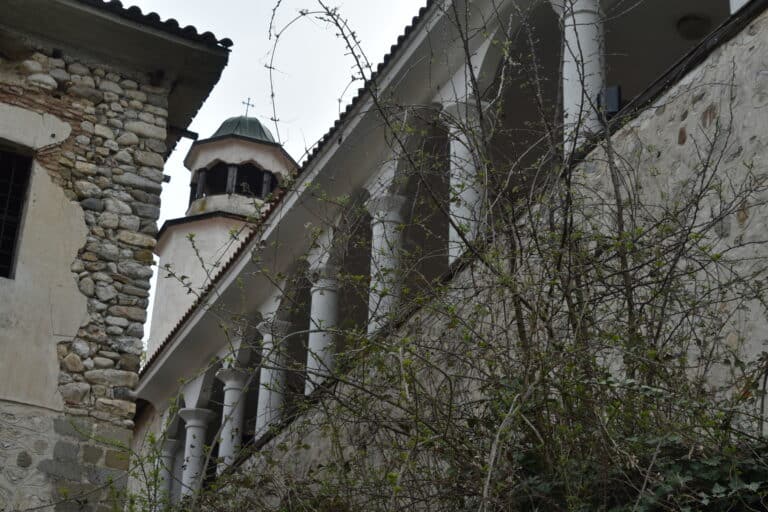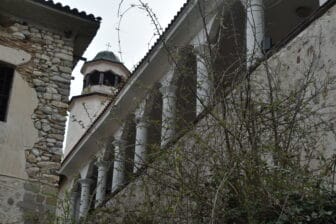 He is a really reliable person.
In the morning, we had a walk around the village and we chose the area where we didn't walk the day before.
But it's a small village, so we covered most of the places in a short time.
On the way, I heard the singing voice so we walked in that direction and came out in front of St. Nicholas Church.
After the mass was over, we took a peek.
What caught my eye was that there were good quality heaters inside.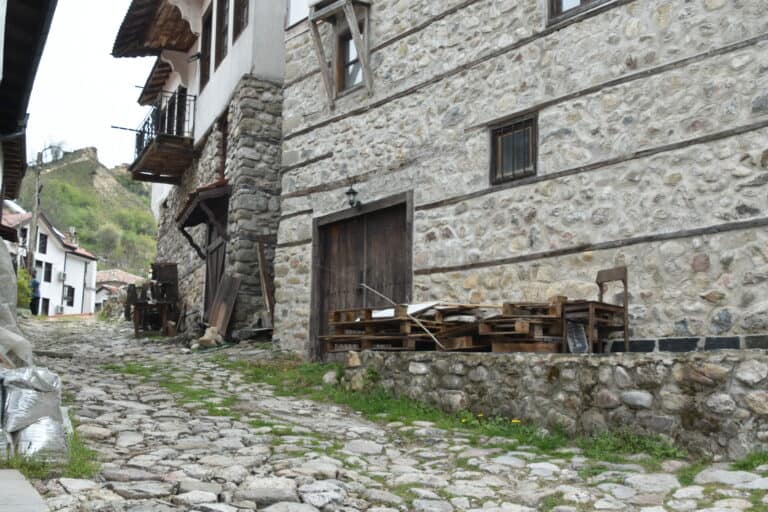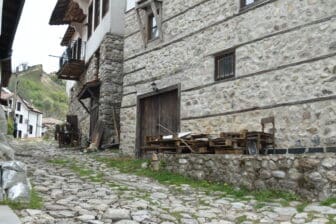 I imagine it must be very cold in winter.
From there, we walked aimlessly again, and this time we came to St. Anthony's Church.
The same priest as St. Nicholas Church opened the door here and started preparing for mass.
This may be the only priest here and he may take turns holding masses at churches here and there in this village.
Ever since we arrived in Bulgaria, it's been sunny and hot every day, but today it's slightly cloudy.
Under the cloudy sky, Melnik had a nice rustic flavour to it, too.