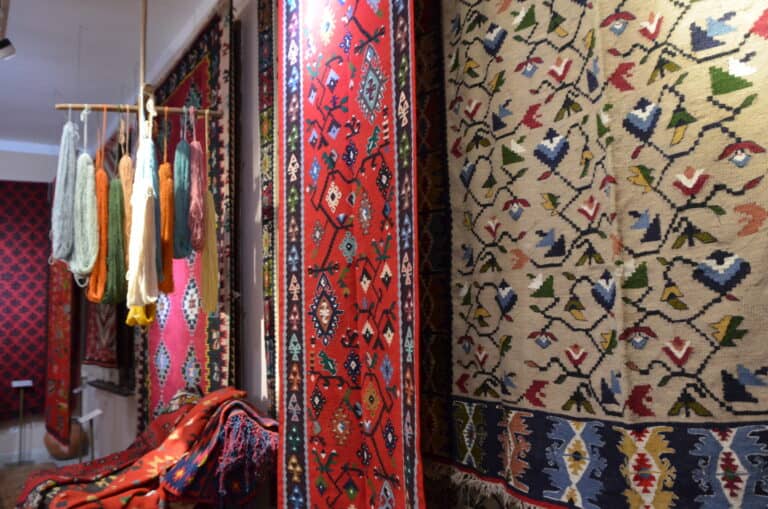 [April 2022] On the second day in Chiprovtsi, a town in the north western part of Bulgaria, breakfast at the guest house Torlacite Kashta included saffron tea grown by the owner, Ilya.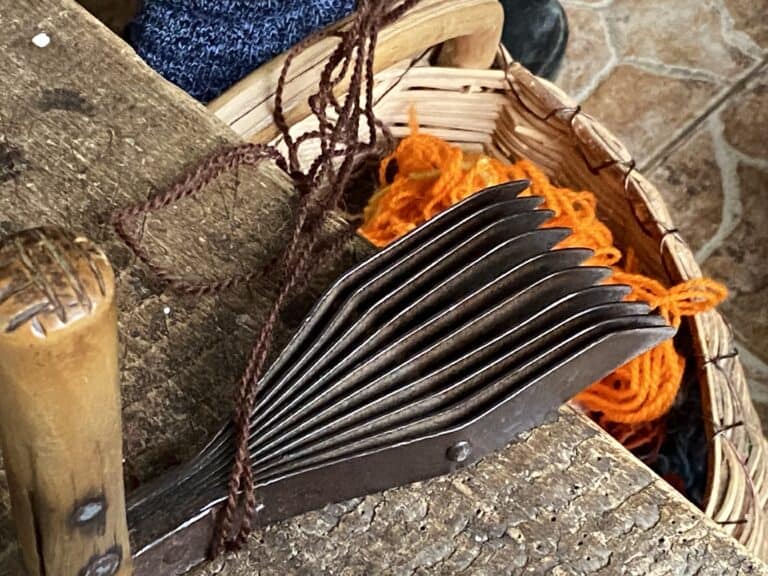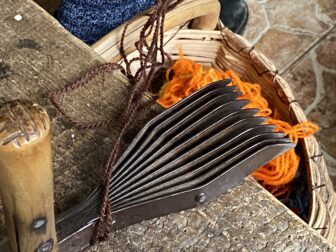 I knew it was precious, but to be honest, it didn't taste that good.
After breakfast, Ilya's mother taught me a little how to weave a kilim.
It's a job that requires a lot of strength.
Then they showed us the items she made for sale.
It seemed that there is a regulation that it is 1000 Lev (about 510 euros) for 1 metre square.
Only cash was accepted and it is expensive, so I withdrew for the moment while thinking about buying a small one about the size of the centrepiece of the table as a souvenir.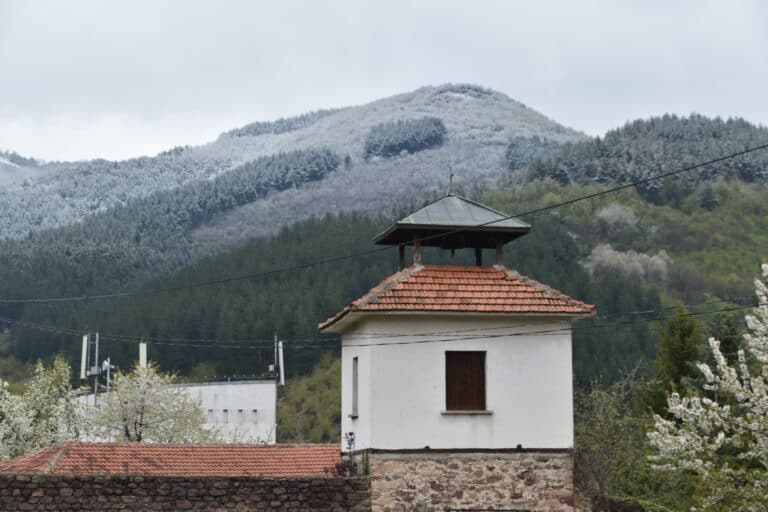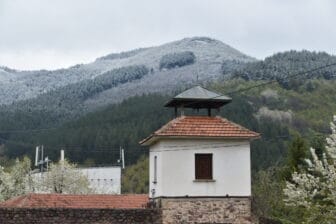 And then we went to the museum, which is the tourist attraction in this town.
When we went outside, the sleet of the previous night had stopped, but I could see that there was still a thin layer of snow on the hill.
Ilya accompanied us to explain, but the director of the museum was there, and surprisingly, she was fluent in Italian.
She was a devout Catholic and she had lived in Verona, Italy.
Besides, she said she has been to Japan.
She was very happy that we visited the museum and gave us a kilim patterned key ring as a souvenir.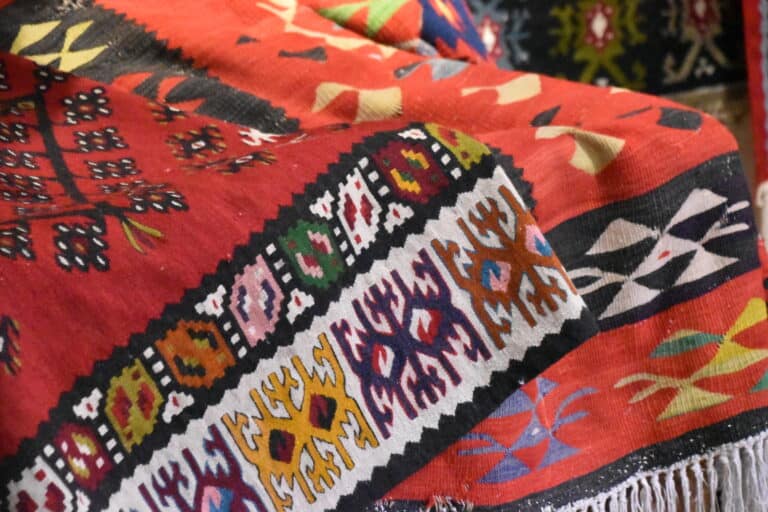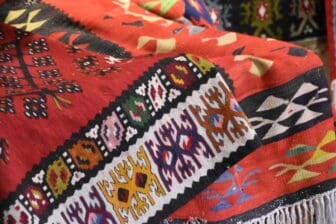 Thanks to her, and thanks to JICA, there were audio guides in Bulgarian, English, Italian and Japanese.
I thought what a coincidence in such a remote museum.
Moreover, the audio guide was very good, and I wanted to write down the contents.
It was a shame that I forgot so much.
Roughly speaking, it was explaining how important Chiprovtsi was from ancient times.
Especially during the Roman era, it prospered as a gold production area.
Ilya is still collecting gold dust even now.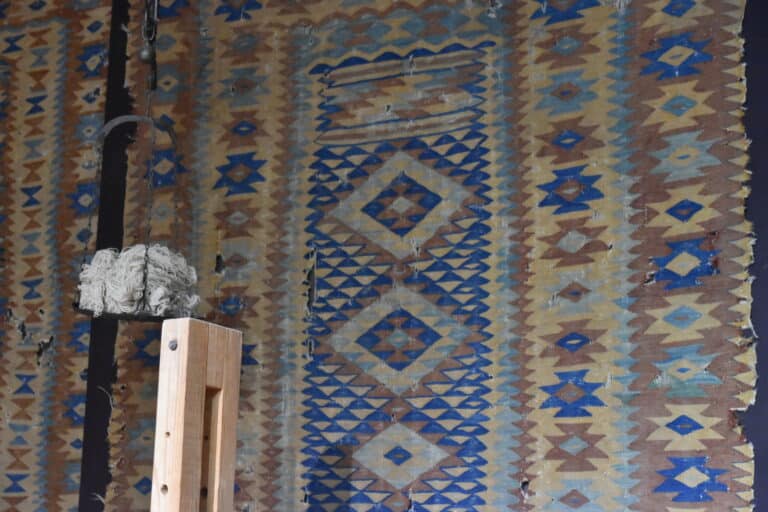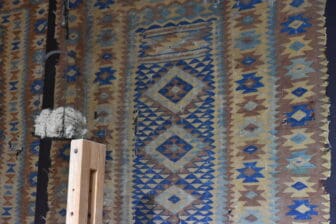 Not only for gold, but until very recently it was an important place as a mining town.
And not only the director here, but the whole town was Catholic, and it seems that it played a role as a bridge between the Orthodox world and Rome.
And of course Kilim.
There was a large room where historical kilims were on display, and I was enchanted.
It was showing the history of its development.
Early kilims from the end of the 17th century are geometric patterns in natural colours.
After that, bird and some other patterns were added, and the colours became more flashy.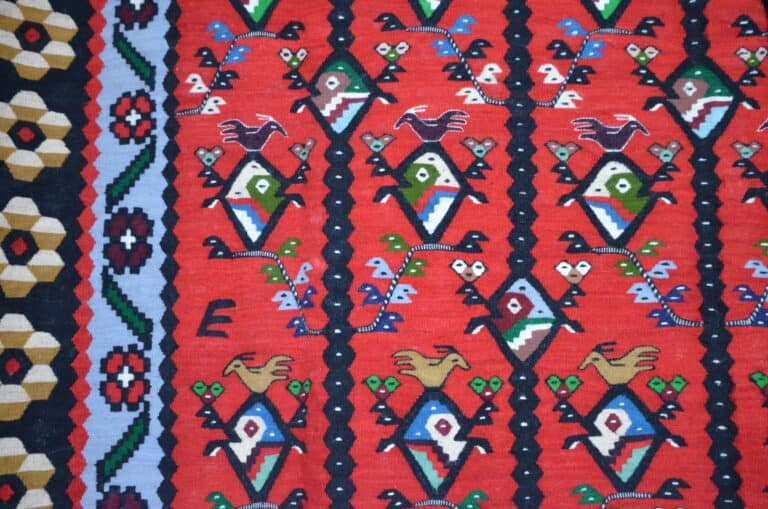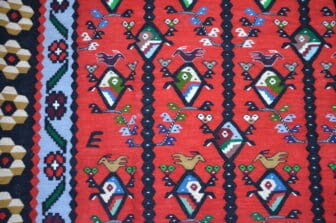 Ilya's mother was now weaving one of the bird design.
She said she never created her own patterns and that she always weaves traditional patterns.
In the latter half of the 19th century, it developed further, and it seems that the types of patterns and colours increased.
According to the museum director, currently only some elderly women can weave kilims, and it is inevitable that the craft will soon cease to exist.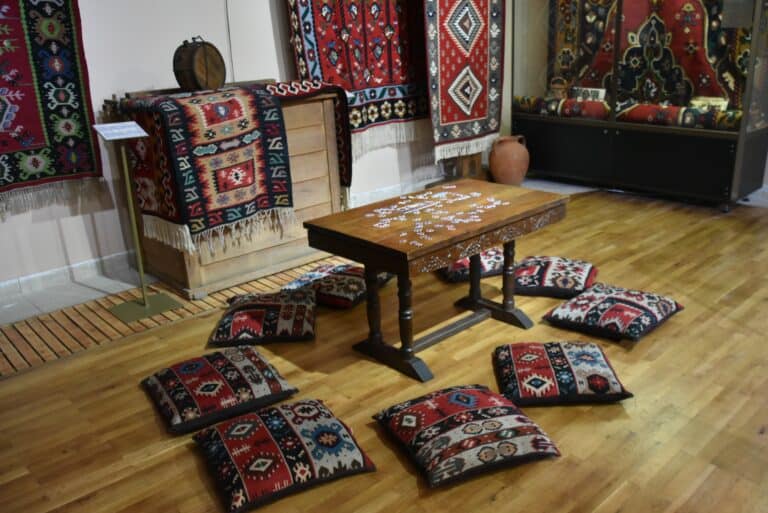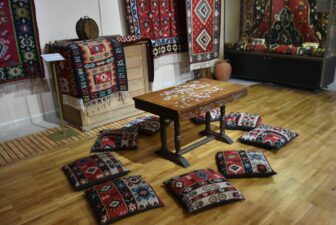 In a small shop in the museum there was a hardcover book called "Kilim of Chiprovtsi".
I probably wouldn't be able to read it anyway, but if there were a lot of pictures on it I thought I'd buy it, so I picked it up and found that there was a few pages' summary in Japanese, Italian, and English.
Of course there are many colourful pictures, too.
I bought it without hesitation.