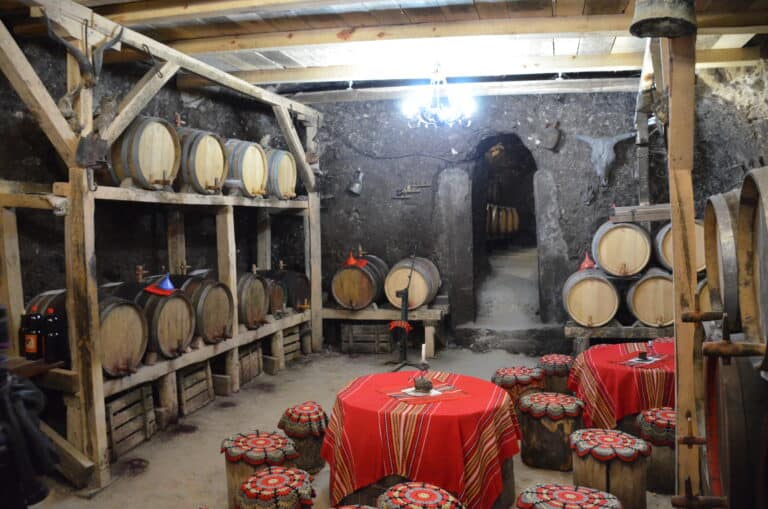 [April 2022] Melnik, a village in the southwest of Bulgaria, has long been known as a wine-producing region.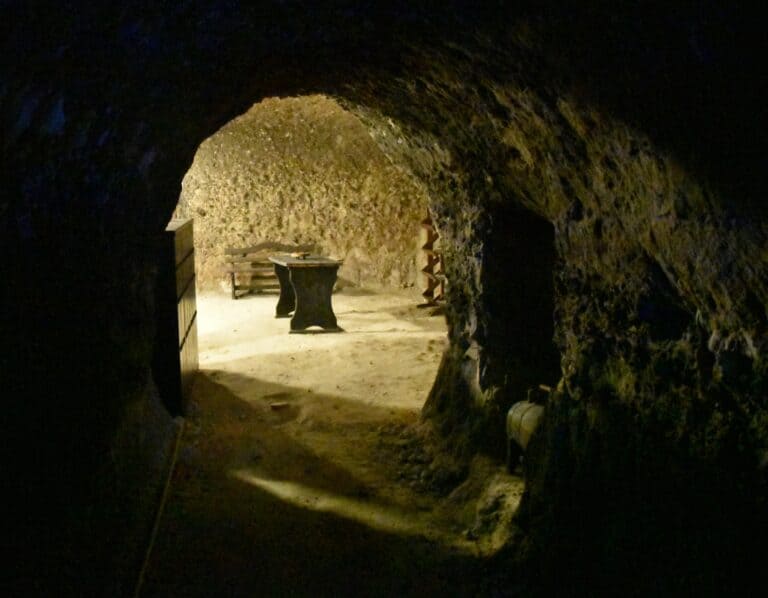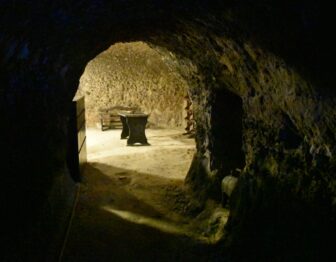 Many of the traditional houses in the village have wine cellars, and Hotel Slavova Krepost, where we stayed, is one of them.
They said they would show the wine cellar to those who wanted it, so in the evening we asked Antoine, an English-speaking young man, to show us.
According to him, before this building was turned into a hotel, they learned from a family document that there was an underground passage that the Ottomans used as a warehouse, so the family dug it by hand.
We were told that there are vents to keep the inside of the cave dry, and that the cave is supported by a layer of clay mixed with sandstone.
Although only part of it is open to the public, the underground passageway continues all the way to the depths of the sandstone mountain called the Pyramid.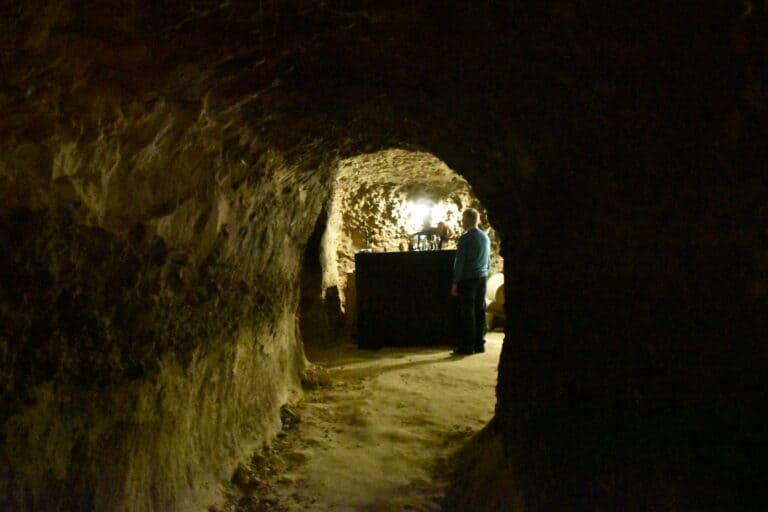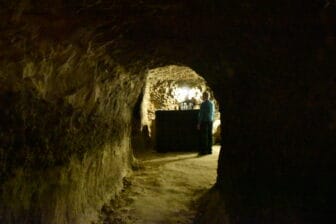 There were some bats.
They make wine from Shiroka Melnishka Loza, an indigenous grape, and let us sample a glass of red and white.
The red was slightly sweet and delicious.
The white was mixed with muscat, well, I guess it was a normal muscat flavour.
They seemed to be selling wine in PET bottles, but it did not seem to be a good business yet.
In fact, when we walked around the village, we saw wine in plastic bottles being sold here and there.
If it is in a plastic bottle, wine will turn into vinegar immediately, so the container is crushed and stored to remove the air apparently.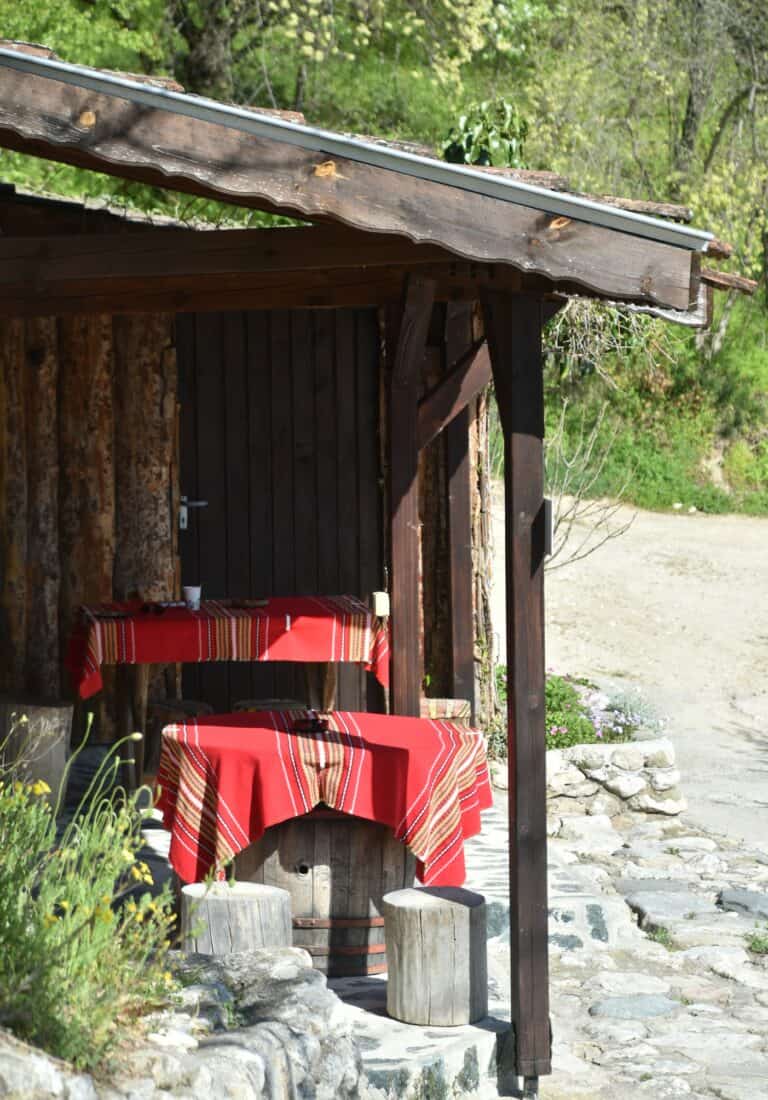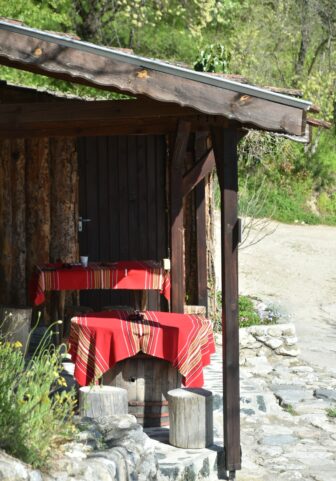 According to our guidebook, ex-Prime Minister of England Winston Churchill was particularly fond of Melnik wines, so a winery in the village used to send bottles to England every year.
The wine we tasted at Mitko Manolev Winery this afternoon, which we paid 3 Lev (approximately 1.50 euros) per person, was also made from Shiroka Melnishka Loza.
Here, tables with red tablecloths were lined up in the cave, and the atmosphere was perfect.
By the way, while we were tasting the wines in the hotel, we asked Antoine about the wines, but the conversation gradually diverged to his personal story.
He has just graduated from the National Defense Academy and intends to obtain a master's degree in the future.
At the same time, he wanted to develop a hotel and wine business with his twin brother and his mother.
His father died some years ago.
According to Antoine, many Bulgarian young people go to England, Holland or Germany, but he insists that the cultural differences make it unsuitable for Bulgarian people.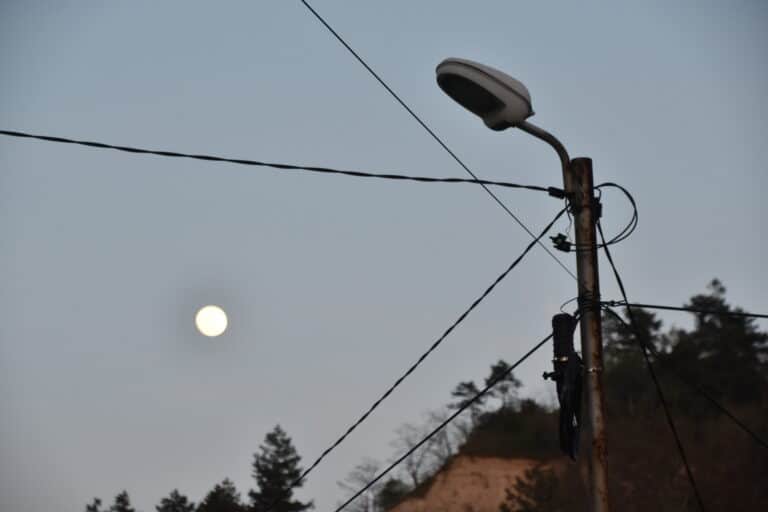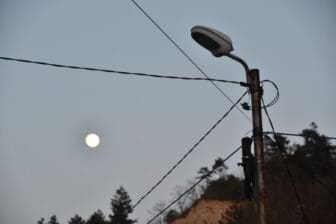 He also said that working with his mother often makes him look like a mother's boy, but he emphasized that there is a lot to learn.
This go-getter mum doesn't speak English, but she speaks a little Italian.
She said it was because her sister had lived in Lucca, Italy for 20 years, and she used to go there often.
She was talking to my husband in Italian under a beautiful full moon (which could be not full yet).