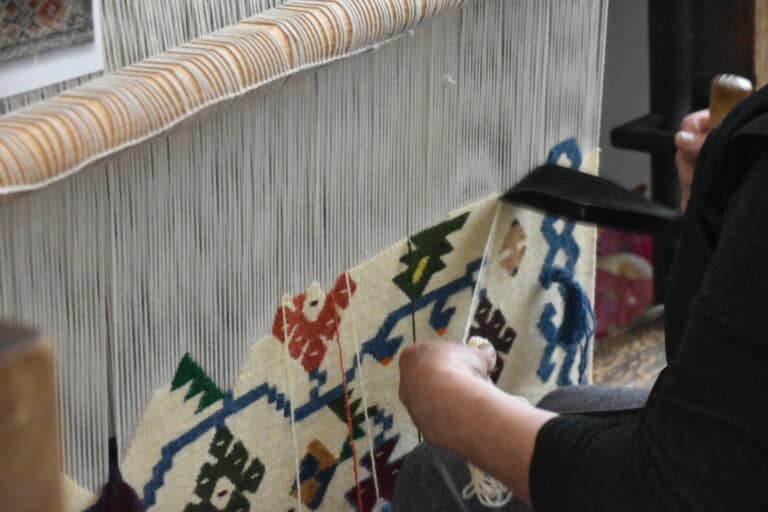 [Apr. 2022] Ever since I visited Bulgaria for the first time, there was a place I wanted to visit.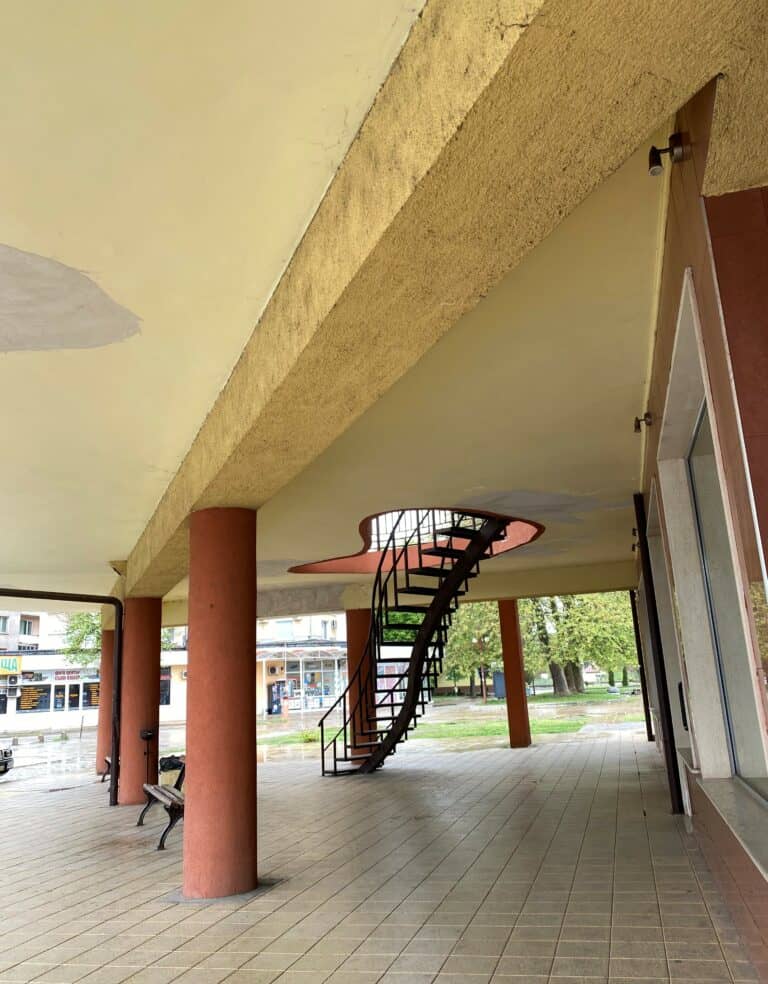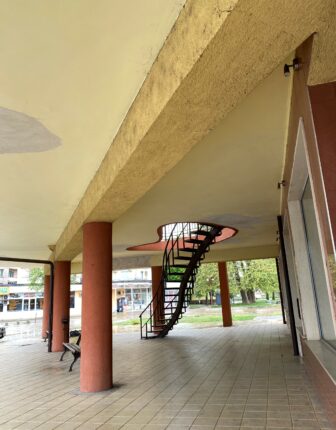 That is the town called Chiprovtsi, famous for carpet weaving in the northwest of the country, near the border with Serbia.
At one point, I was so fascinated by handwoven carpets that I even travelled to Iran for it, but many years passed and I thought I was done with carpets.
But when we decided to travel to Bulgaria this time, I thought about this town and my interest towards the carpet flared up again.
It was written in the guidebook that the northern part of Bulgaria is not very touristy and few people from overseas go there.
Sure enough, the public transport there was not very convenient.
We took a bus from Sofia to a town called Montana which took about two and a half hours.
Then we were going to change buses to go to Chiprovtsi, but the service was not frequent, so we decided to take the only taxi that was parked beside the railway station right in front of the bus station.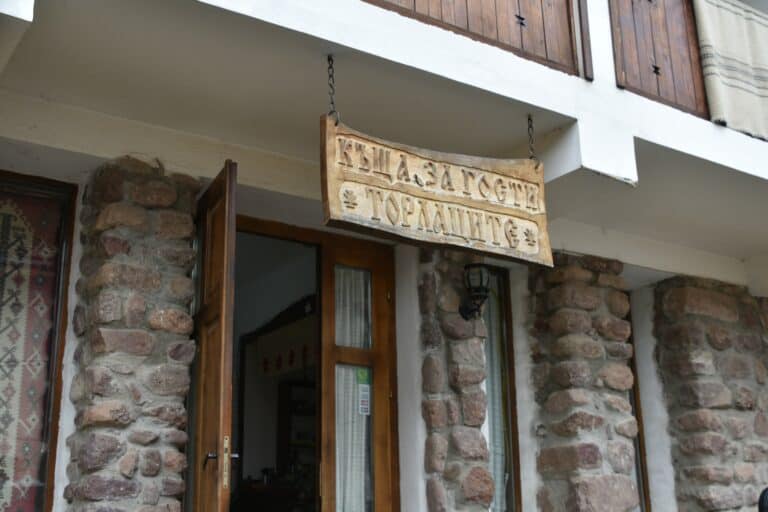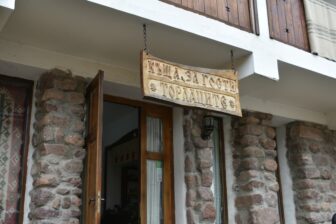 By the way, all taxis in this country are yellow.
We communicated with the driver with hand gestures, and he told us that he would take us to Chiprovtsi for 25 Lev (about 13 euros).
It's an hour away by bus, so I thought it was cheap.
On the way, the taxi ran in the middle of nature, and I felt we came to the place which was quite remote.
When we arrived at the centre of town, the driver asked the two people where the inn we had reserved was, and we finally arrived.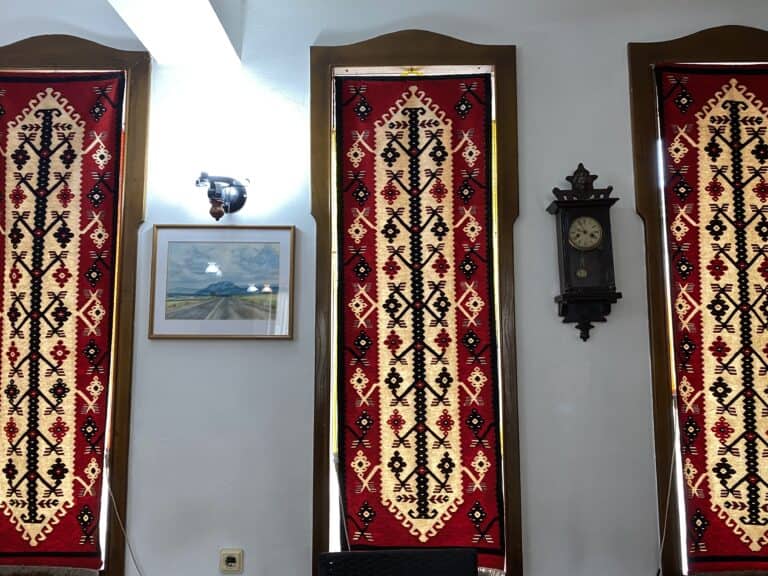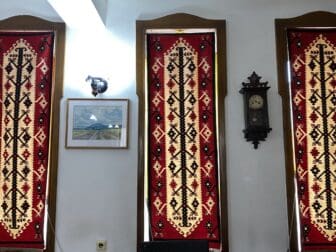 Our accommodation for the day was a guesthouse named Torlacite Kashta.
We made a reservation by communicating with the e-mail address listed in the guidebook, not on the online reservation site we usually use.
However, when we arrived, the host's reaction was that he didn't expect us to come.
It was funny how his wife (Milena) said something to this owner (Ilya) as if she were saying, "Look, I told so."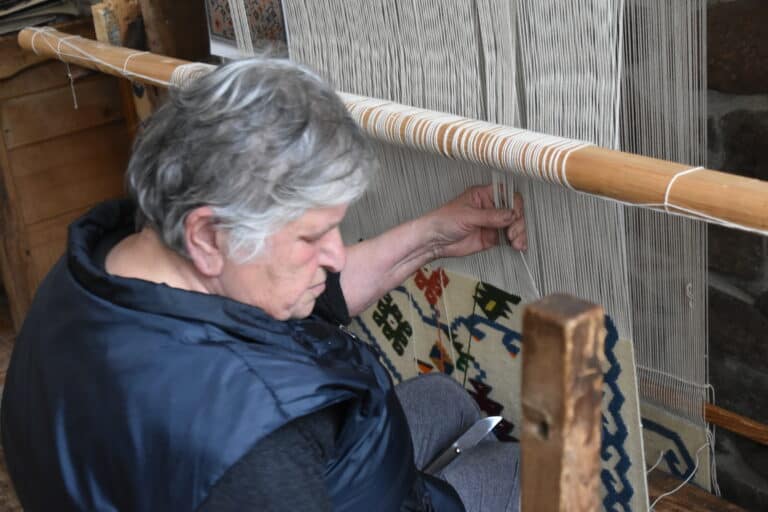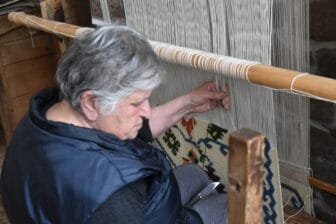 We were told to wait an hour while they cleaned up the room where guests stayed the night before, and we settled down at a table in the dining room.
In addition to the kilims hanging on the windows and walls, there was also a loom, and there was evidence that it was actually being worked.
After a while, an old woman came and started weaving.
I thought it was just to show us, but it turned out that she was actually weaving as a job to respond to orders.
Looking at it, it was the same weaving method that I learned in Turkey a long time ago.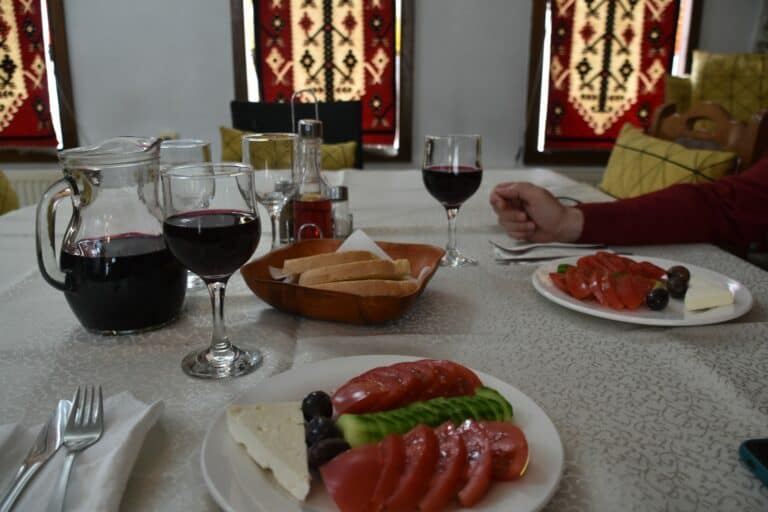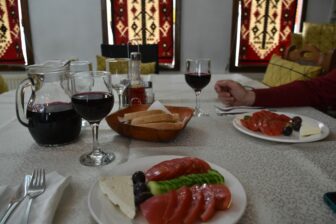 This old woman was Ilya's mother and she was 76 years old.
She says she weaves every day.
As expected, being a seasoned weaver she wove very fast and the pattern appeared quickly.
When I tried saying in Russian, "You're quick," she said, "It's difficult."
After entangling the weft threads with the already stretched warp threads, she thumps them with a comb-like object to fix them in place.
As she did this with putting her strength into her hands, she was sweating a lot and needed to rest now and then.
We were hungry while waiting for our room to be ready so we asked if there was anything to eat and was served the usual salad (cucumbers, tomatoes, goat cheese and olives) with homemade wine.
Ilya has his own vineyard 7 kilometres away and makes wine using machines at his mother's house.
It was a simple light wine.
Ilya looked very proud.