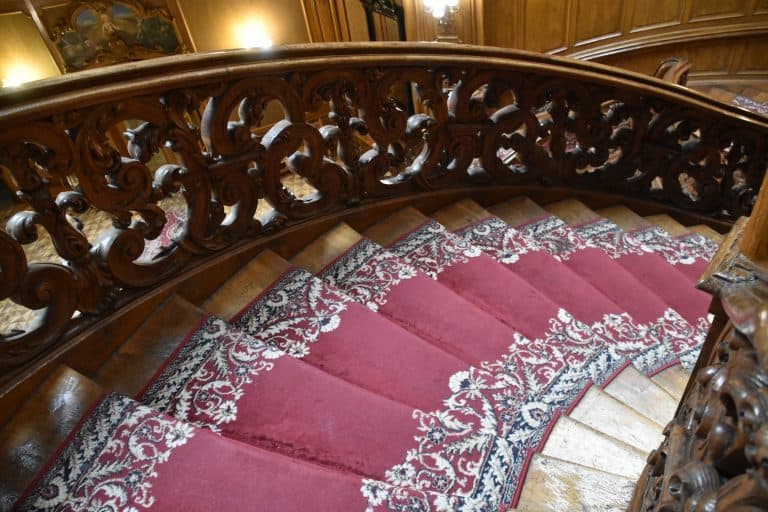 I continue talking about our sightseeing walking tour in Lviv in the western Ukraine.
We cross the road from Freedom Avenue away from the old town.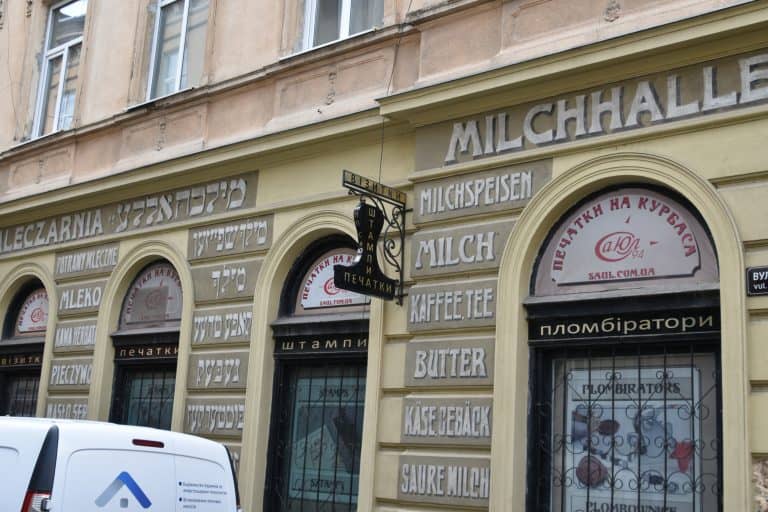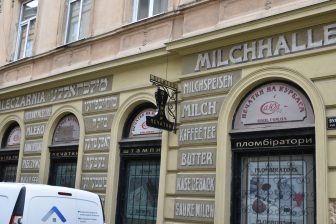 We saw a building that used to be a warehouse during the Soviet time.
There had been some writing left on the wall and people restored it to see what was written and found that it was the menu of a cafe written in German, Hebrew and Polish.
This town was under the Austro-Hungarian Empire from the late 18th century to the early 20th century and this wall shows that many kinds of people lived here in those days.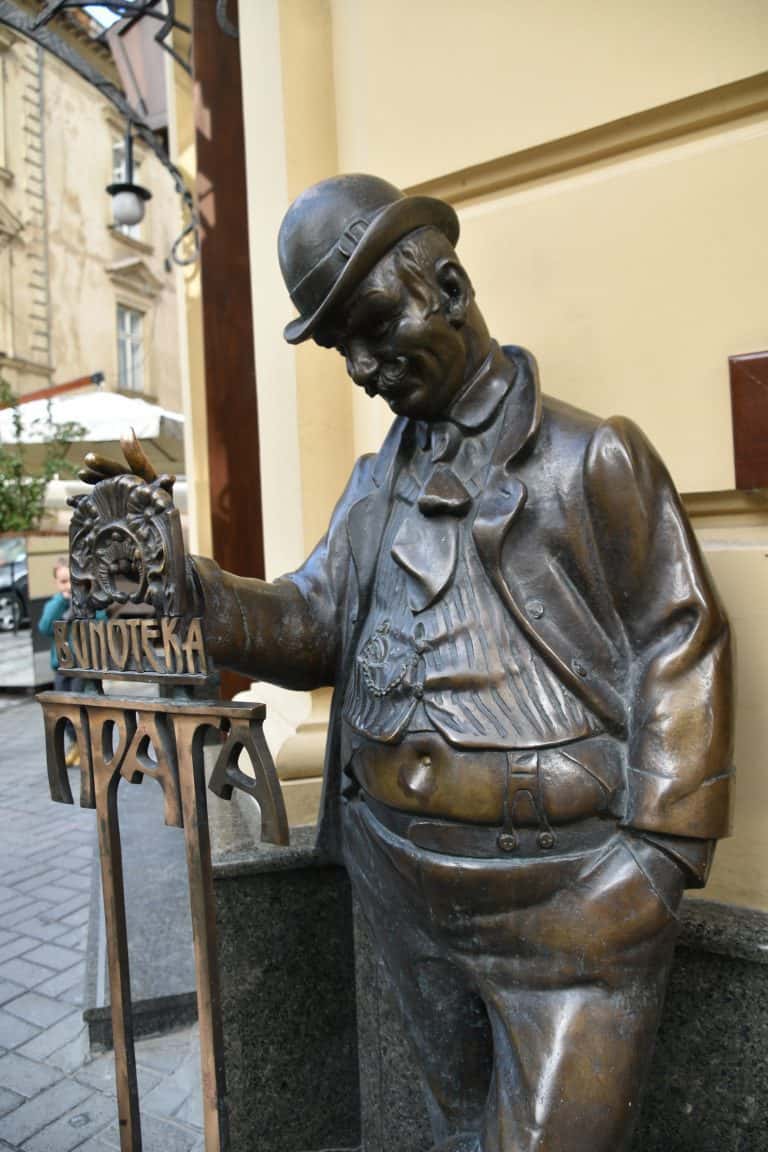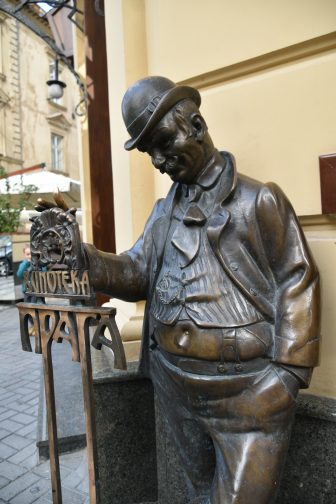 This building did not return to be a cafe and now it is an IT company.
Not far from here, there is a cafe called Prague and a statue is standing in front of it, which looked like something historical.
But our guide, Julia, said "He is just a man who used to work in this cafe".
Apparently, they started building many kinds of statues around the town about 10 years ago and people have made up some stories like "If you stroke it, your dream will become true".
In fact, Julia knows this man, who is still alive and kicking.
Then, we arrived at the 'House of Scientists'.
This building was built as a casino in 1897-98 and the shape of the building is a hoof, an association with horse racing.
The architects for this were Fellner & Helmer, the Austrian architects in Vienna.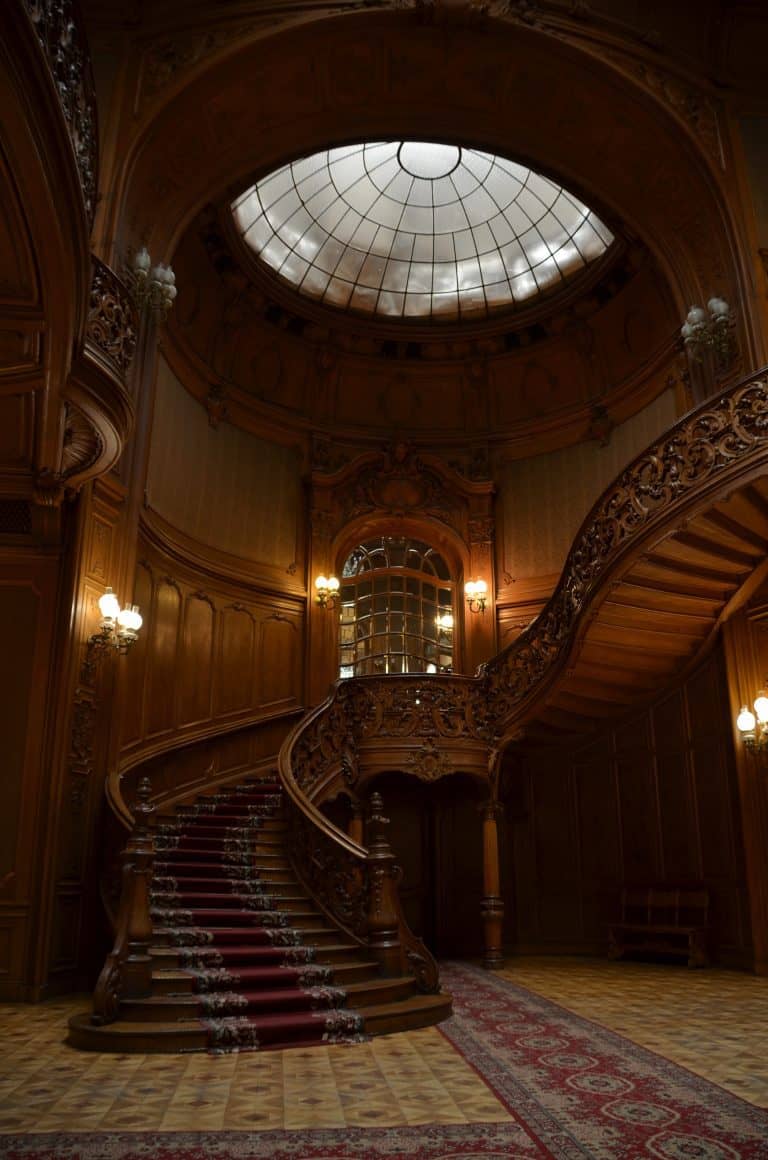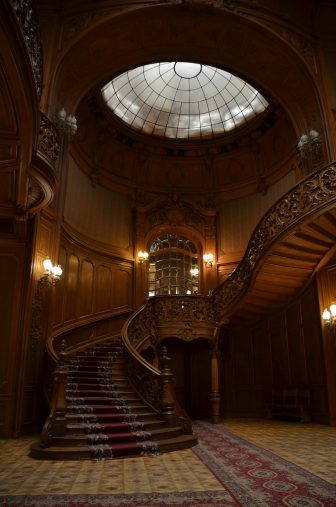 They were very famous architects who played active parts in the Austro-Hungarian Empire.
They built as many as 200 important buildings, many of which were theatres, such as the opera house in Zurich and Slovak National Theatre.
The opera house in Odessa, which is competing for its beauty with the opera theatre in Lviv, was built by them, too.
Because it was a casino, it provided with every luxury imaginable and there was even a fountain of Champagne.
But the most beautiful thing in the building was the staircase in the centre.
It has a lovely curve and the wood carvings on the railings were amazing.
The only disappointing thing was that there was an area in the building with mismatched cheap new carpet.
The name 'House of Scientists' was made during the Soviet time and now it is used for some parties and film shootings.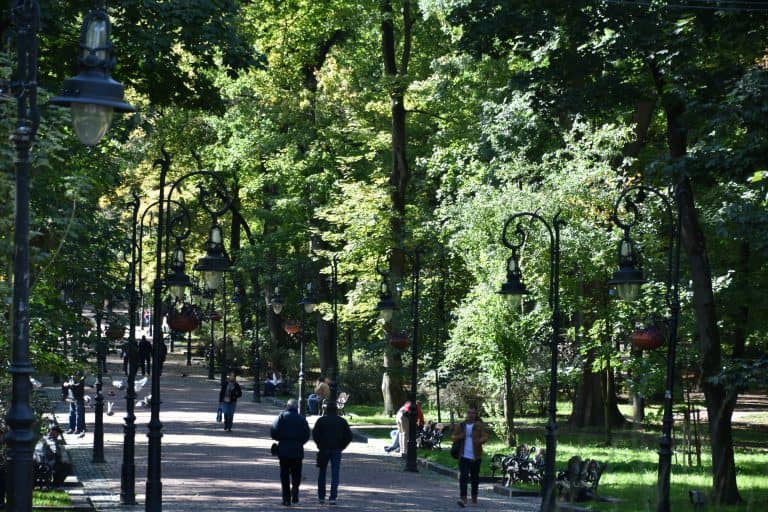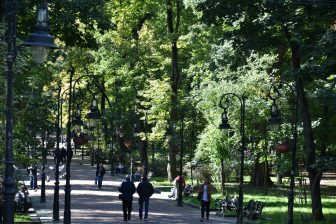 After this building, we walked along Ivan Franko Park, which is the oldest park in Ukraine.
Franko is an important Ukrainian poet, but there was a person who made the park whose name I cannot remember.
This person apparently had as many as 24 children from one wife.
She must have been pregnant all the time….
We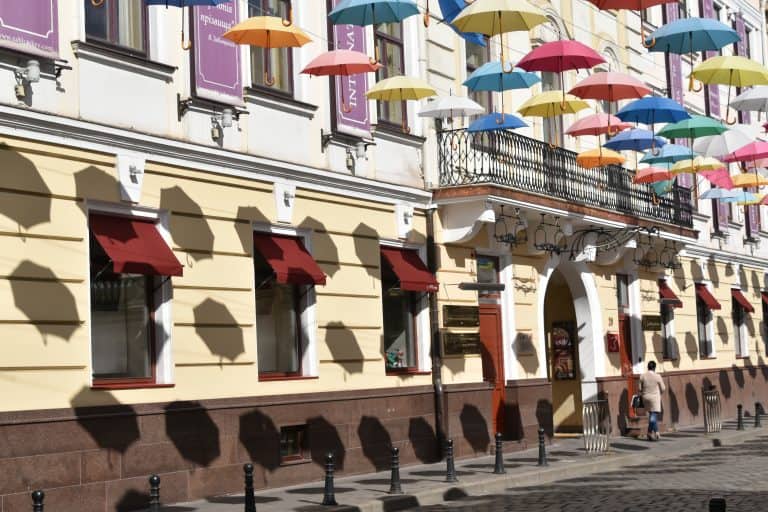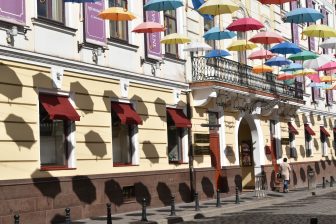 turned into the street with colourful umbrella decorations.
According to Julia, these decorations were made for 'the day for protecting children', which was the 1st June and since then it has stayed there.
In front of this, there is Potocki Palace, which was built in the French architectural style in 1889-90.
Now it is the Lviv Art Gallery.
This building has survived some wars and the Soviet time, but one time in the early 20th century, an American pilot fell on it and broke a part of it during an air show.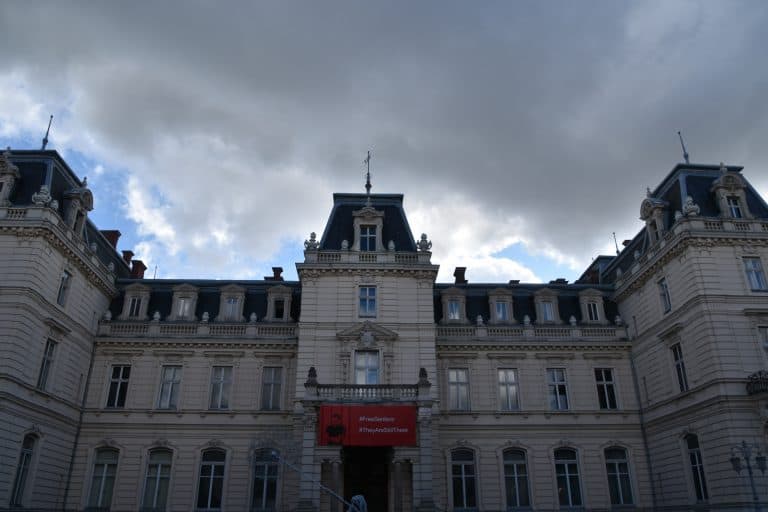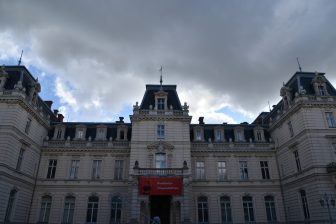 Apparently, some people say that this pilot was Merian Cooper, who later created the film King Kong, but it is not certain.
But it is true that Cooper was working in Lviv for the air force at around that time.
We did not go into the palace.
Within the site, they once built a museum of books, but now it is used as a warehouse.
[ Sept.2018 ]