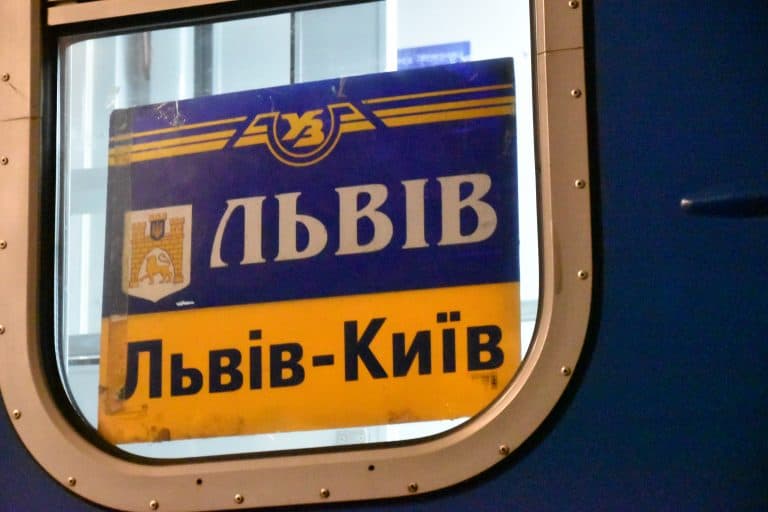 [ Sept.2018 ] The sightseeing tour ended at the St. Andrew's Church in Kiev, the capital city in Ukraine.
We said goodbye to our guide and started walking down the long winding slope, called Andriyivsky Uzviz.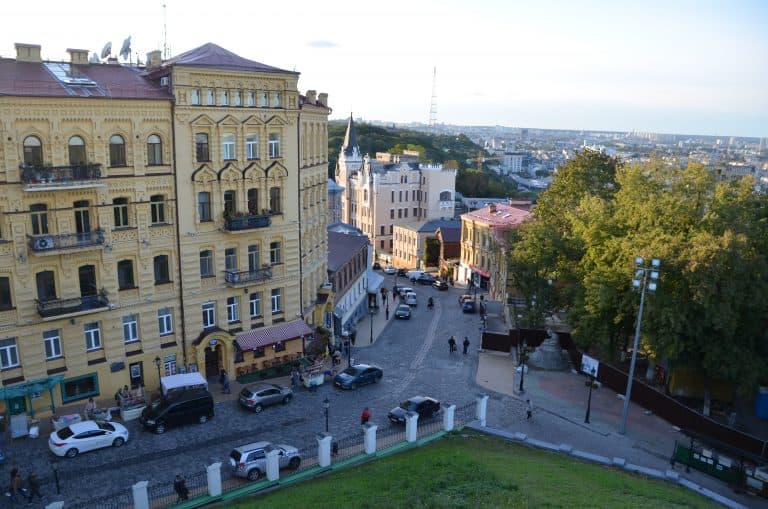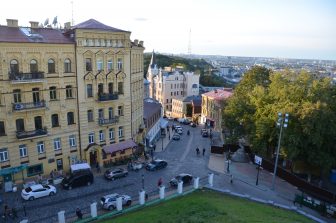 This slope itself is one of the tourist attractions, with many stalls of souvenirs on both sides of the street and there are many galleries and museums along it.
I was expecting to do some shopping there, but because we took time to do our full sightseeing, the stalls were closing down by the time we walked there.
I was a little disappointed.
We met our friend, Alina, at the bottom of the slope at Chocolate Factory, a chain chocolate store where you can have a drink and eat chocolate.
The main store of this chain is in Lviv, where we were going to next.
It seemed very popular and the shop was very crowded.
After a bit of rest there, we visited the museum next door, which had a lot of antiques, including some dresses with an incredibly narrow waist.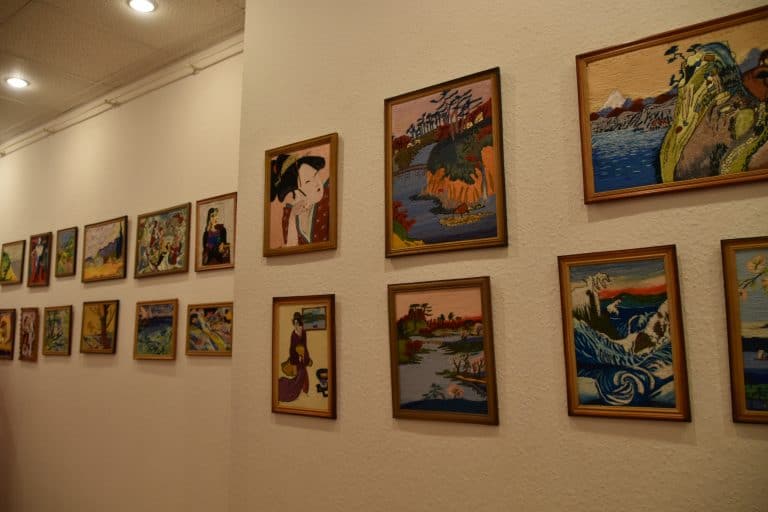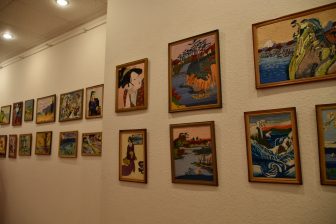 In another room, they were exhibiting embroidered Ukiyoe pictures.
From here, we went towards the Kiev railway station by car and went to a Georgian restaurant called "Mama Manana" near there.
In Ukraine, not only do they drink a lot of Georgian wine, but also there were many Georgian restaurants.
Here,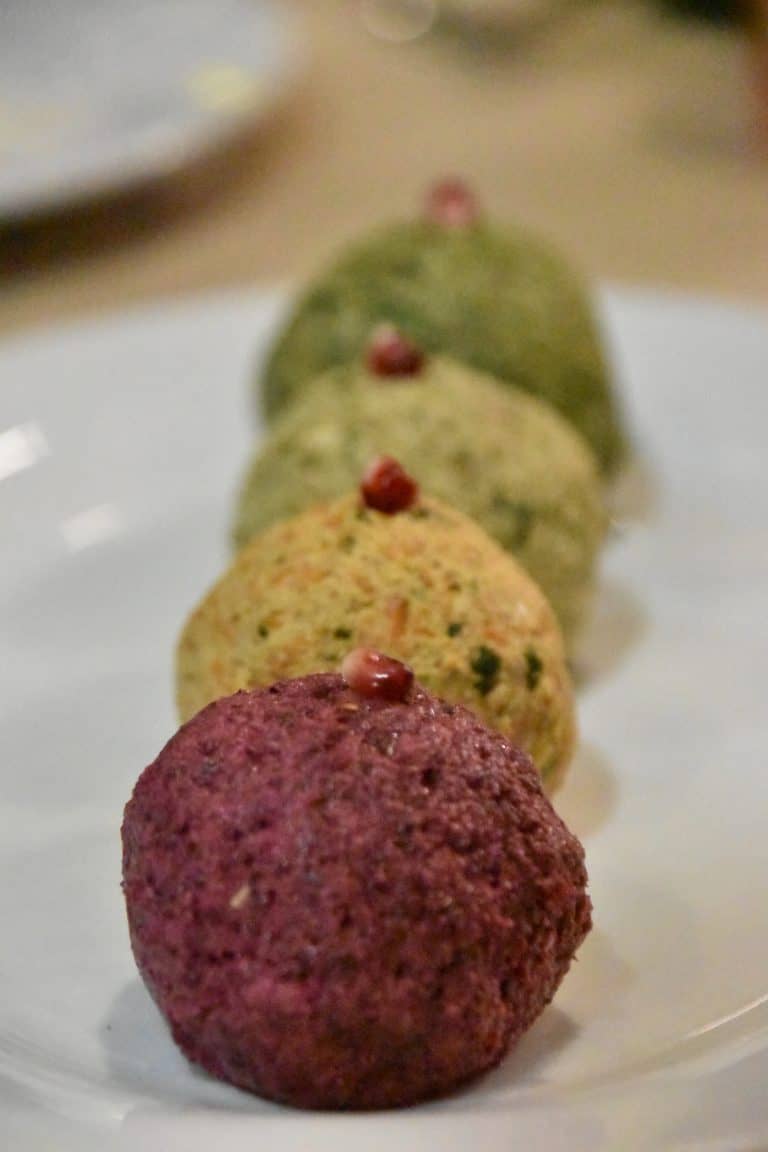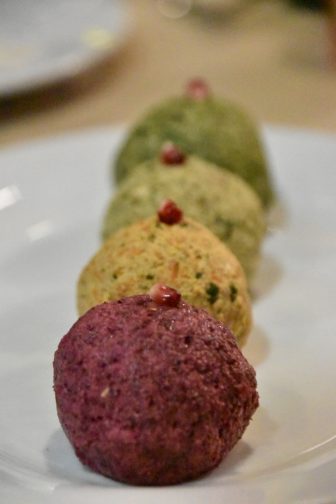 Alina asked for tasting wines a few times before deciding which bottle we would drink.
I thought we were lucky to be with our local friend.
We could not have done that ourselves.
In the end, we had a bottle that the waiter recommended strongly, and that was good.
We had various foods including Chicken Tabaka, which I got a taste for in Georgia in July, and our chatting became animated, so when we noticed, the train's departure time was drawing near.
We hurried to the station.
It was our first time getting on a train in Ukraine.
The station was not so different from anywhere else.
It was after 10:30pm and the bed was already prepared in the compartment on the train.
We had a private room with two beds and this was first class, according to Alina.
Apart from this, there are rooms with four beds and common rooms.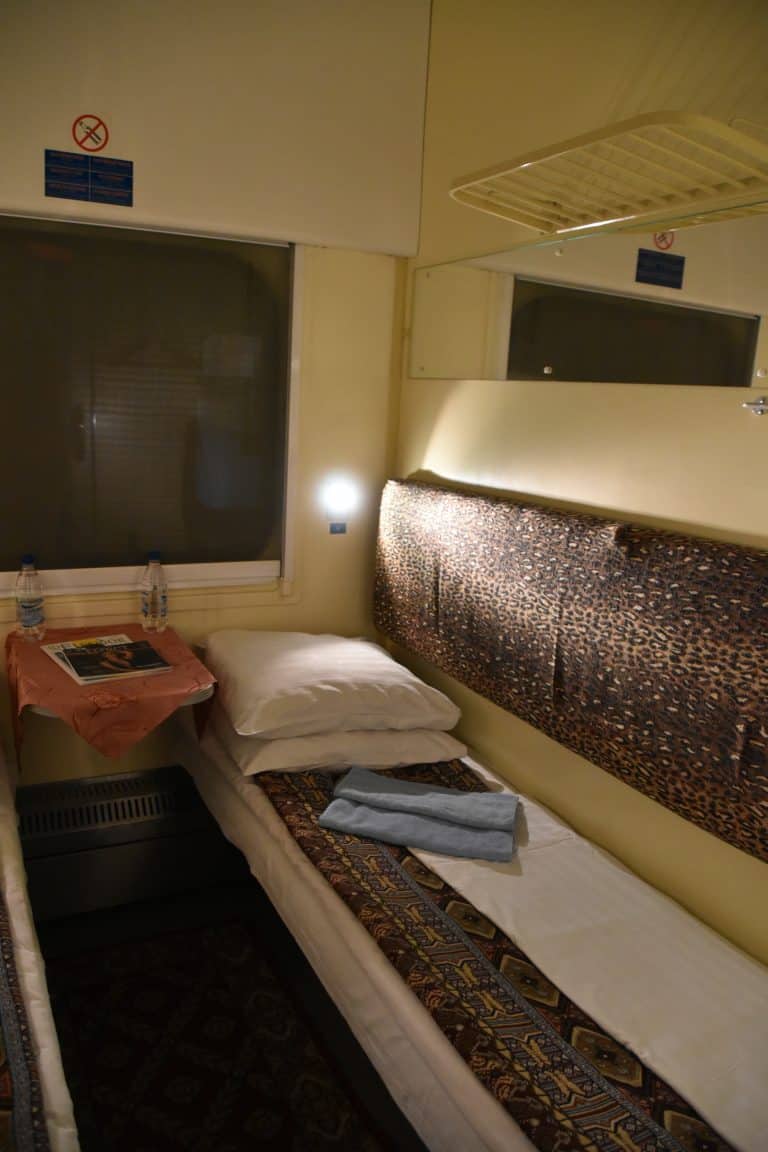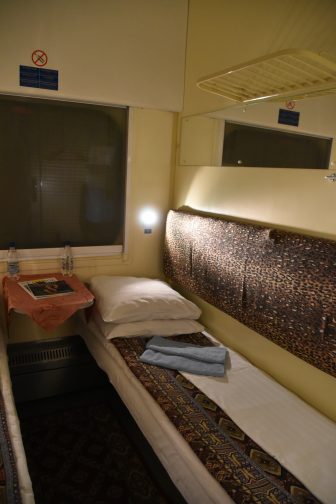 I was in the room with my husband, so it was comfortable having our privacy, but poor Alina was in the same room as a male stranger who snored so loudly that even we could hear it in the next room.
The bed was very narrow and that made me wonder how those large Ukrainians can sleep on it, but for us it was OK and we spent a night without falling off.
The only problem was that the room was too hot.
The interesting thing was that the backrest along the wall was in leopard print.
I wonder is that is the Ukrainian taste.
The train departed at 22:42 and arrived in Lviv the next morning at 6am and it was still dark.