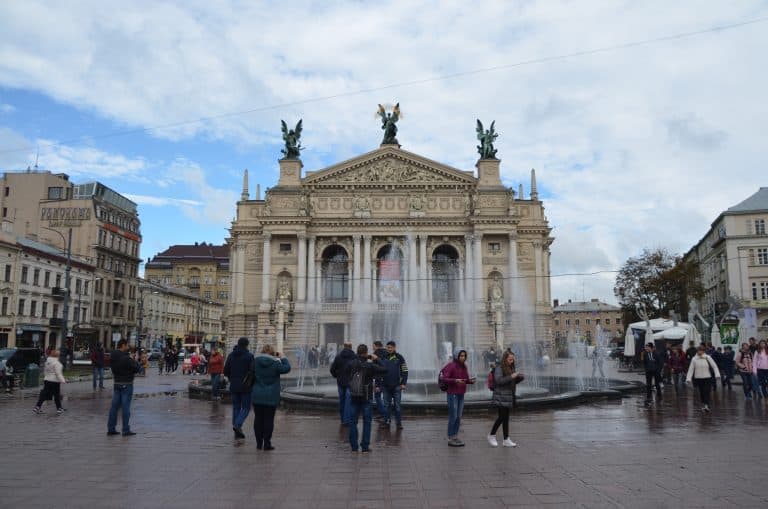 [ Sept.2018 ] On the last day of our holiday in Ukraine, we did a lot of things.
In the morning, we had another sightseeing walking tour in Lviv.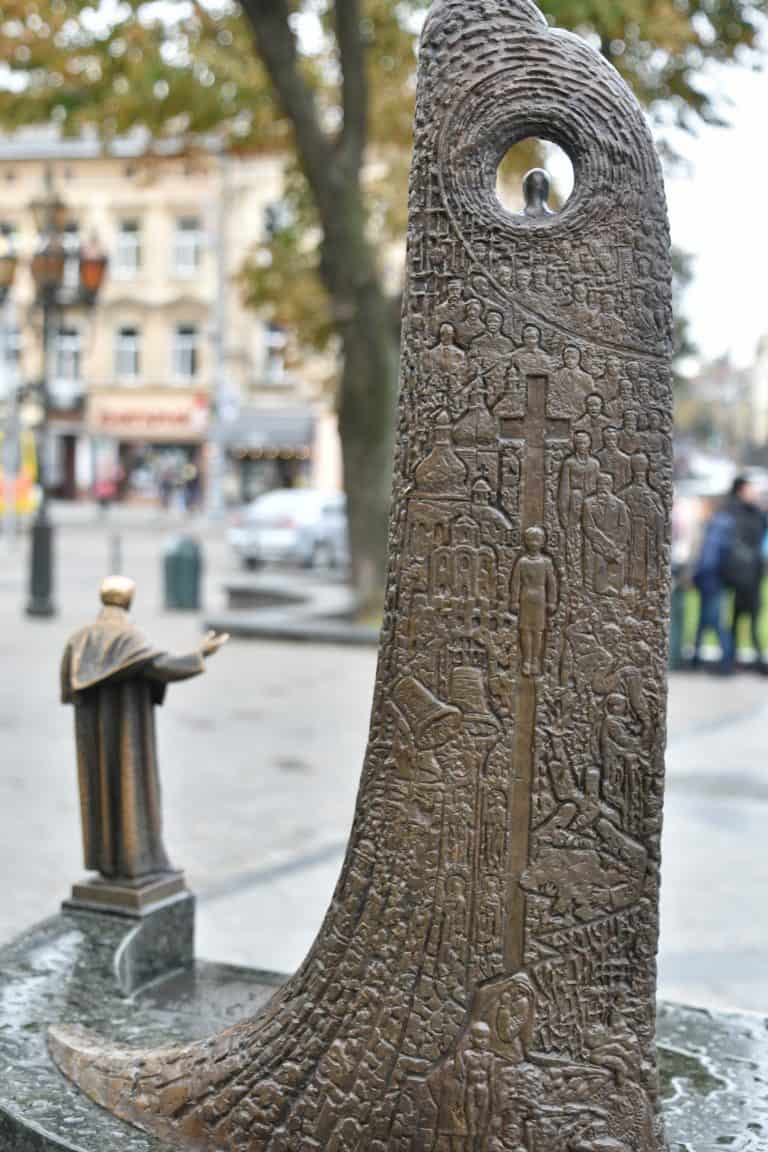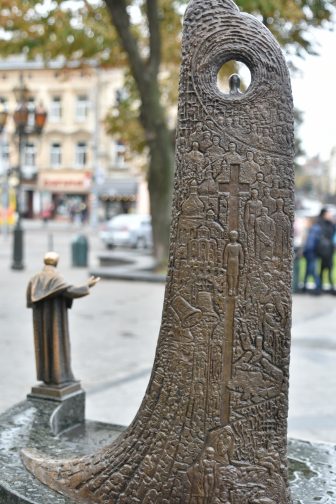 First, we looked up the statue of Shevchenko in the wide avenue that is like a park, called Prospekt Svobody (Freedom Avenue).
This avenue used to be a river.
Shevchenko is a famous poet in Ukraine whom we saw in Kiev, too.
This statue was a gift from the Ukrainian community in Argentina.
There is a smaller copy of this statue next to the real one and behind the monument attached to his statue, there are carvings of Ukrainian historical tragedies.
One of the pictures is the scene of three monks tearing the country into three and our guide, Julia, pointed out one part saying "Look: there is a monk taking the eastern part of Ukraine, including Crimea".
At one end of this avenue stands the Theatre of Opera and Ballet.
There is a fountain in front of it, but during the Soviet era, there was a statue of Lenin there instead.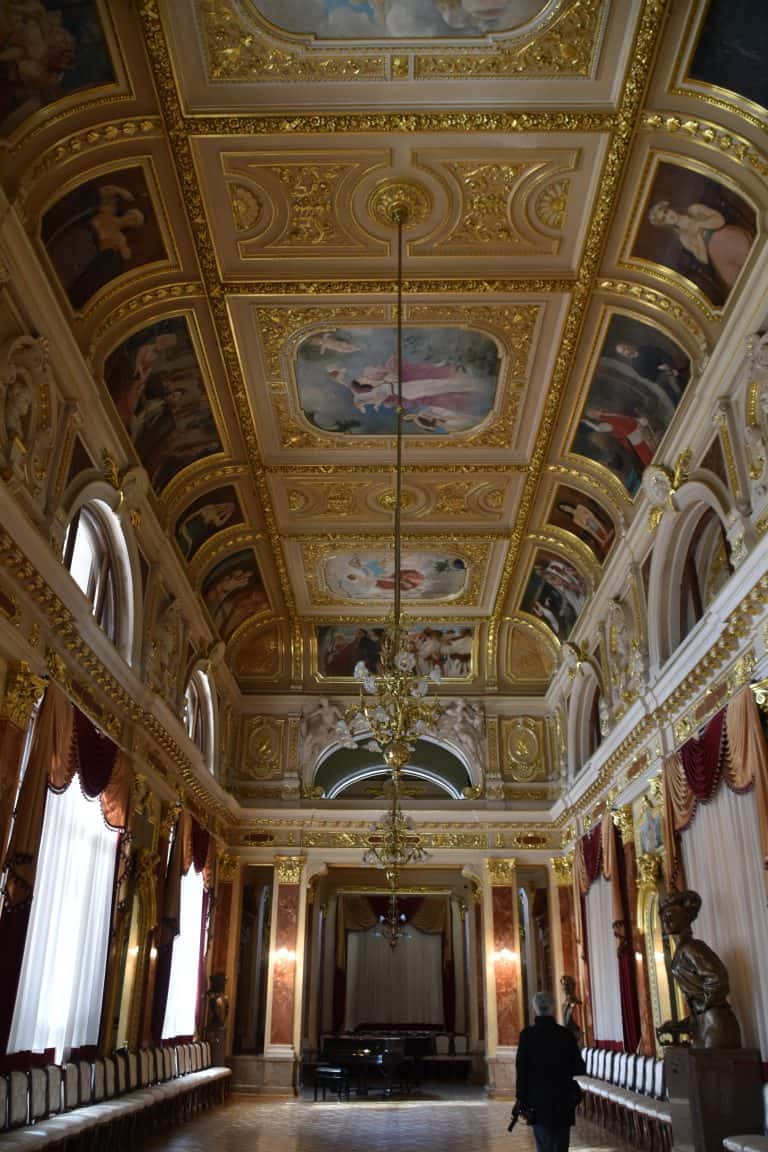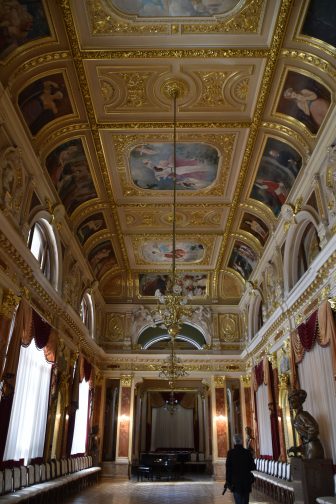 This theatre is one of the most beautiful theatres in Ukraine and competes for its beauty with the one in Odessa.
According to Julia, many people think that both theatres were built by the same architect, but in fact that is not true.
This theatre in Lviv was built by a Polish architect, Zygmunt Gorgolewski, in 1900.
The proper name of this theatre includes the name Solomiya Krushelnytska.
She is a soprano singer who made her debut in this theatre.
She studied in Milan in Italy, too, and her husband was Italian.
The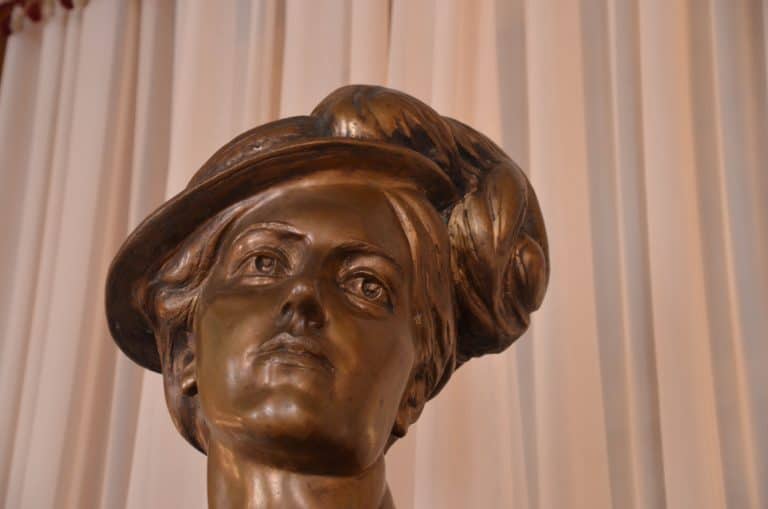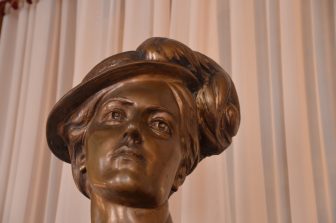 famous opera by Puccini, "Madam Butterfly" was a catastrophe when they put it on the stage for the first time, but when they tried again appointing Krushelnytska as the heroine, it was a great success.
So, she was the first Madam Butterfly.
We saw her statue in the theatre.
This theatre can house 1,000 people but because the floor plan is very well designed, everyone could get out of the theatre within three minutes.
Also, the curtain on the stage has a function for fire extinction and it weighs as much as 3 tons.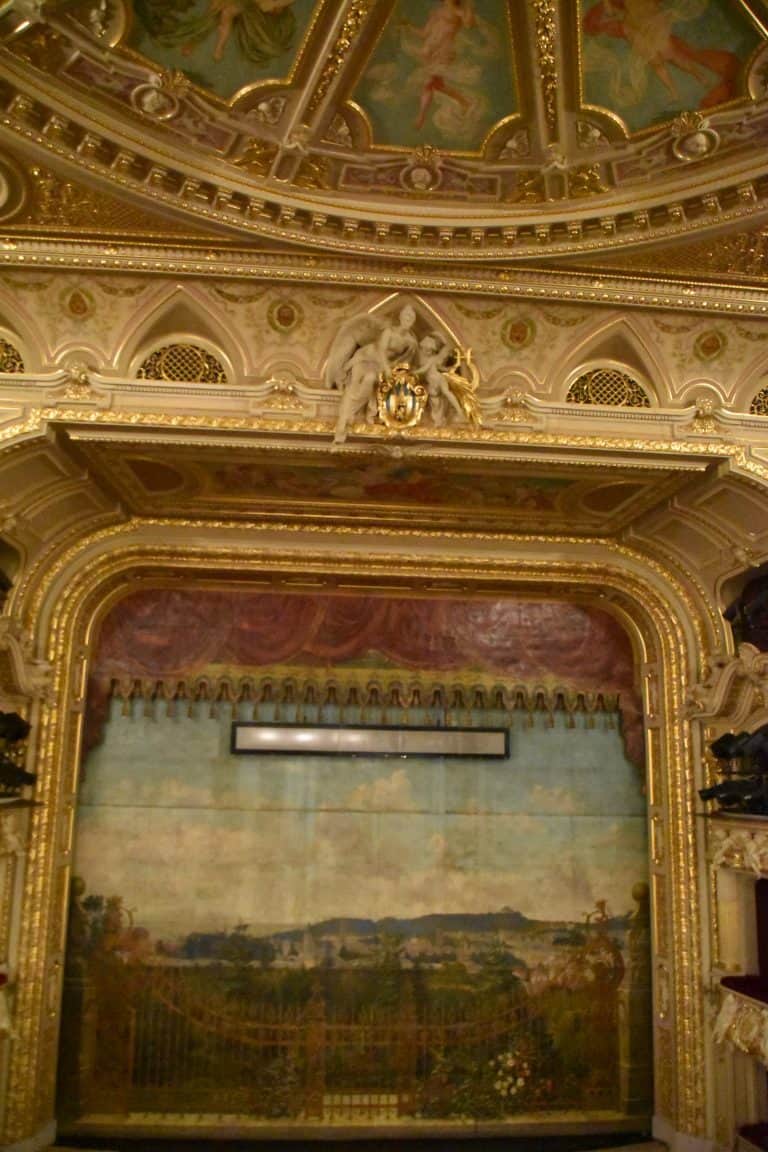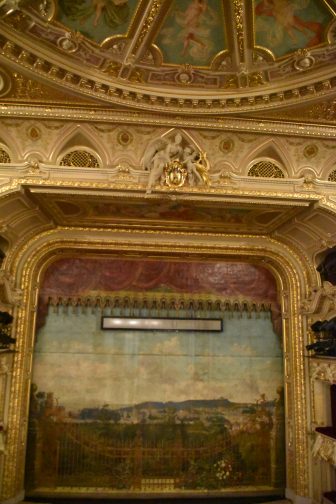 There is a lion depicted above the stage and this lion is one of the 4,500 in Lviv.
The lion is the symbol of the town.
Even the name Lviv can be traced back to 'lion', apparently.
We really wanted to see a performance in this theatre, but during our stay, they only had a contemporary opera, which we were not very keen on.
Next time, maybe.
Julia used to be an English teacher.
One time, she worked as a guide to cover for the guide who fell ill and people suggested "why don't you become a professional guide", so she did!
"I did not like history at all, but it is nice that I can introduce my city to visitors" she said.
Three generations of her family have been living here.
She said "The problem with this job is that I cannot plan things in advance because I never know when the agency will give me a job. When I have two jobs in one day, my husband is happy because when I get home after work, I am too tired to talk".