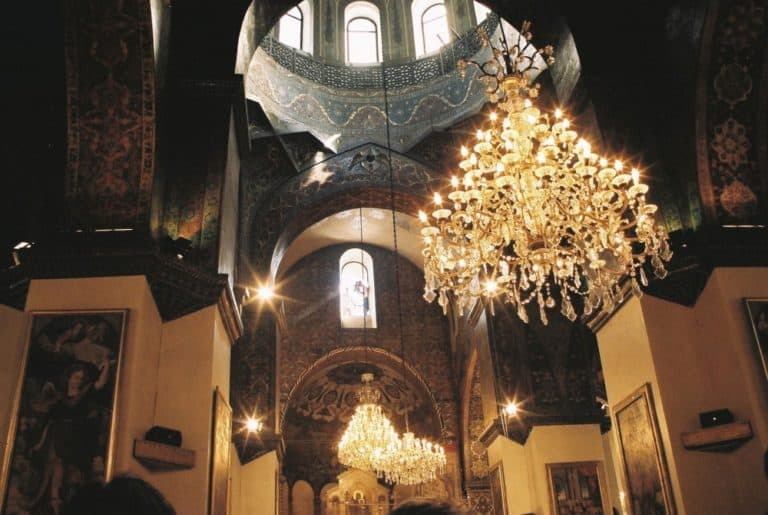 [ Autumn, 2005 ] We visited Echmiadzin, the head temple of Armenian church.
It is like Batican of Catholic.
So many people were there.
Some came there to pray, but a lot were local tourists and they were posing for photos.
Armenian pope, Catholicos passed just in front of us, putting his hand on the head of believers.
The singing of the choir was very beautiful.
The interior of the cathedral was much more decorative than the churches we had seen so far in Armenia.
It was beautiful, but the pattern on the ceiling and walls were like the ones in Persia and I remember I felt a bit strange about it.