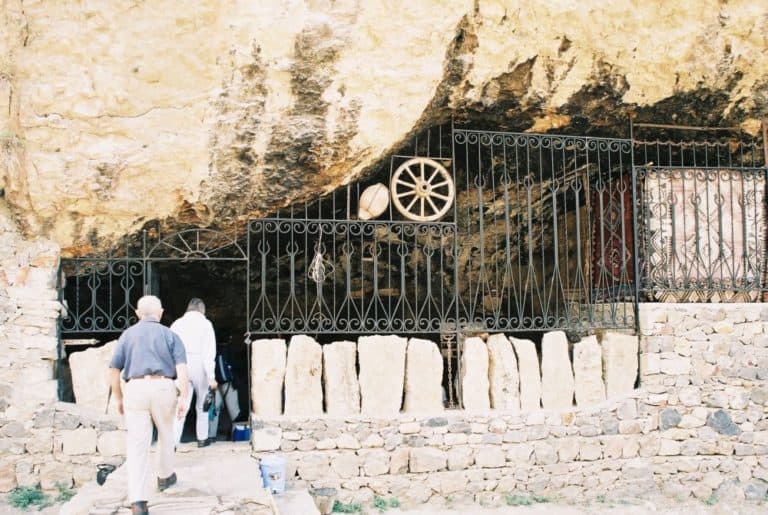 [ Autumn, 2005 ] After visiting Noravank monastery in Armenia, we went to a restaurant in a cave in this gorge.
It was too simple to call a restaurant really.
It was decorated with the local weavings, but tables and chairs were directly on the ground.
In Armenia, the meal started with bread and salad and then they served main dish.
Here in the cave, my main was the simple tomato omlet, but I remember it was very tasty, maybe because of this setting.
They told us that in Armenia everything was organic, because they did not have enough money to buy agrichemicals.
The wine we had during this tour was always Areni wine.
They said there is a record that they already had a winery in the 5th century in Areni.
But when I was checking it, I came across some articles saying they found a winery of 6100 years ago in 2007 in this region.