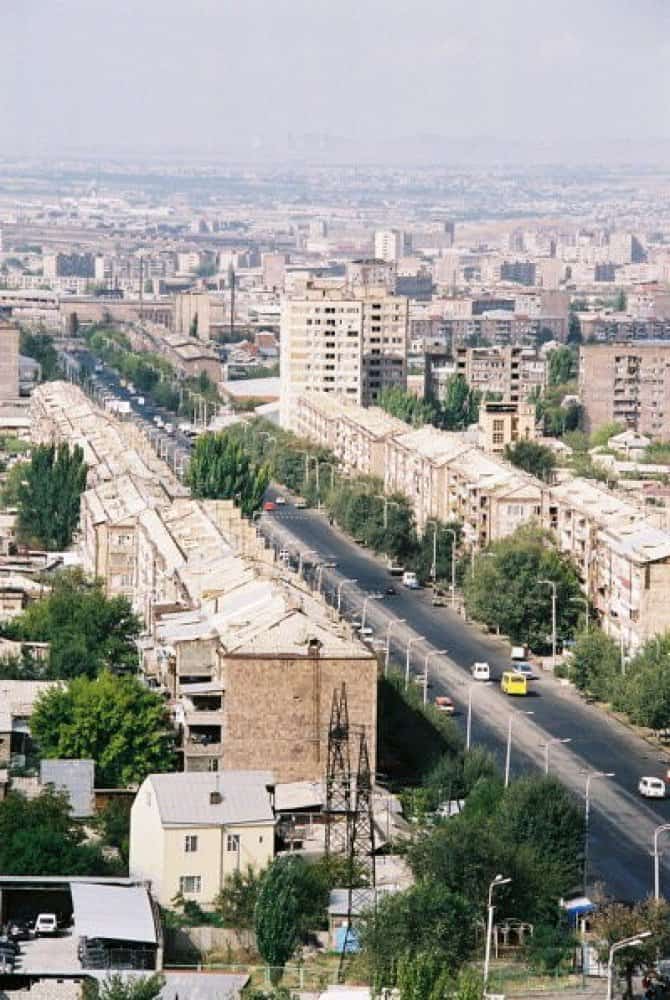 [ Autumn 2005 ] This is my memory of travelling in 2005, which I took my old film SLR, before I bought a digital camera.
I joined an English group tour from London and went to Armenia.
I do not know why, but I am very much attracted to Caucasia–Armenia, Georgia, Azerbaijan, and also Eastern Turkey and Northern Iran.
The first thing I had to do was to get the visa at the Yerevan airport.
Fortunately, there was a man from New York who came to Armenia many times to find some young Armenian musical talent there, and he helped me to get it.
It was 30 US dollors at that time.
When I got out of the gate to enter the country, I met other tour members, who apparently had bought the visa beforehand in England.
My guidebook said it was cheaper to buy it at the airport, though.
Our hotel was called Hotel Hrazdan and my room was on the 12th floor with a good view.
This tour allocates you a room with someone else, unless you pay extra.
I was with a woman originally from Malaysia.
Although she snored, we are still good friends.