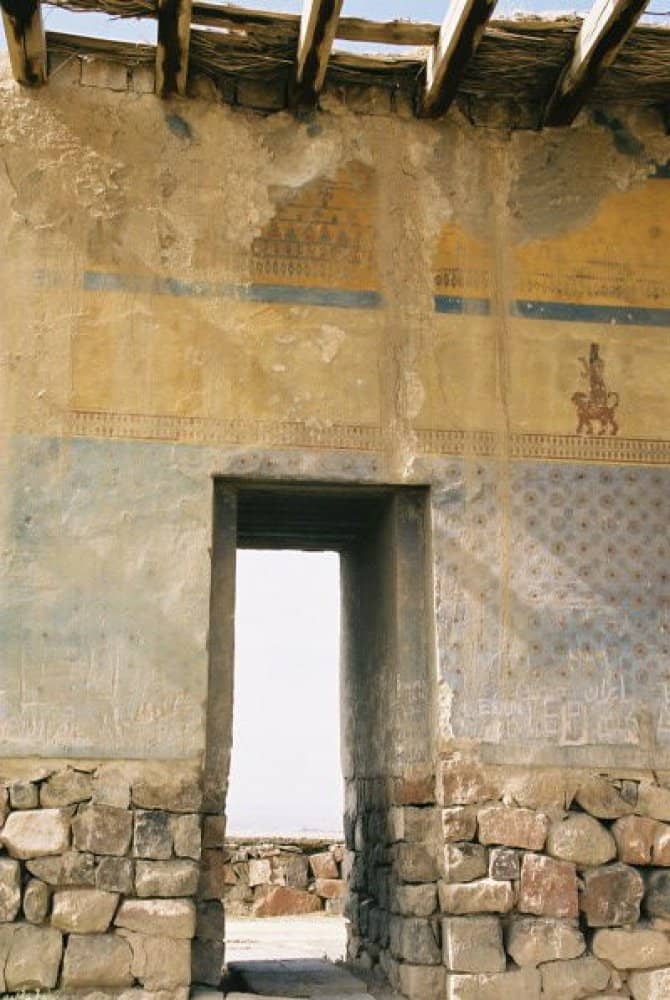 [ Autumn, 2005 ] The first place we visited with the tour in Armenia was Erebuni Fortress.
This is the birthplace of Yerevan.
This was built by Urartu Kingdom in the 8th century B.C.
The name Yerevan came from Erebuni apparently.
I remember seeing cuneiforms carved on a rock, but otherwise it was a desolate ruin.
On thing I was satisfied was that the name Erebuni.
I was surprised to hear this name here in Armenia, because there is a Russian restaurant of the same name in London.
I have been to this restaurant a few times, and most of the customers there are always Russians or people from around there.
One time I was there with a friend, and we were asked ' Are you from Kazakhstan?' by three men looked like Boo Hoo Uoo (characters of pigs from old Japanese children's program).
Anyway, now I know that this restaurant is Armenian 🙂