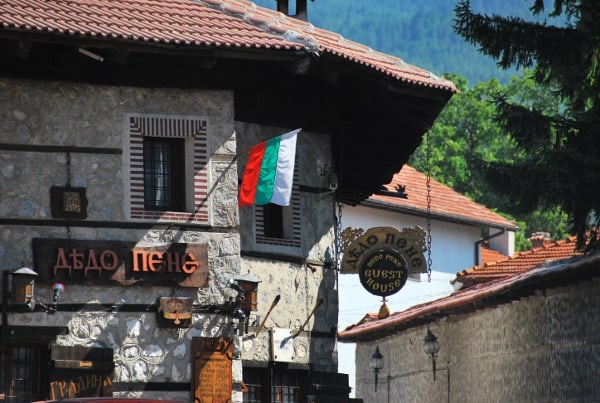 [August, 2011] With the Ancient Macedonia tour, we came back to Bulgaria and stayed one night in Bansko.
This town is developing as a ski resort.
The renovated old houses are used as restaurants and hotels and it is a bit pretentious , but still a nice and pretty small town.
The hotels used in this tour were 2 or 3 star hotels and nothing special generally, but here we had the best one with spa, which we enjoyed very much.