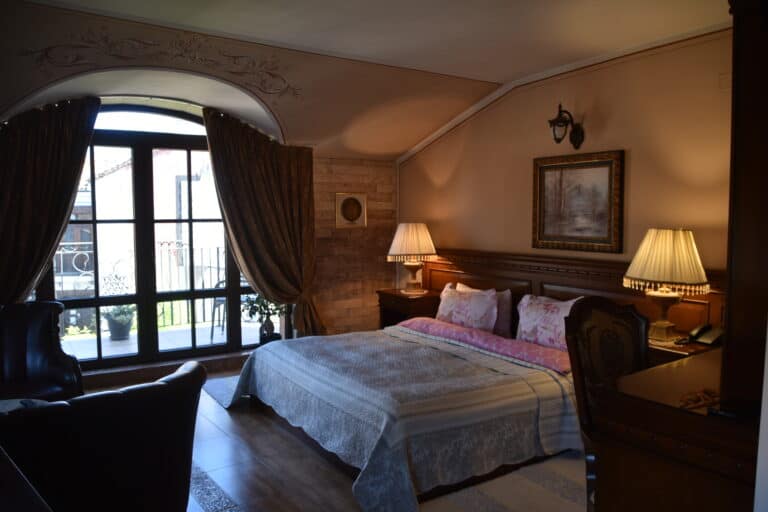 [April 2022] The hotel we stayed in in Plovdiv, Bulgaria's second largest city, is named Boutique Hotel Boris Palace and is located in the middle of the old town.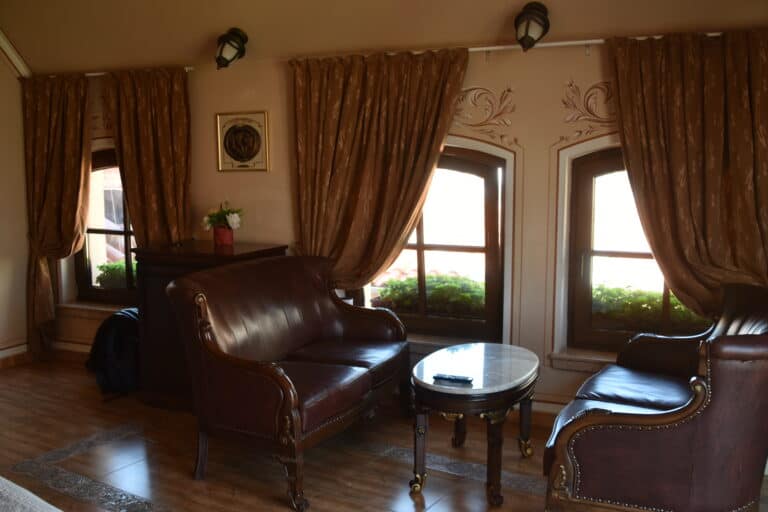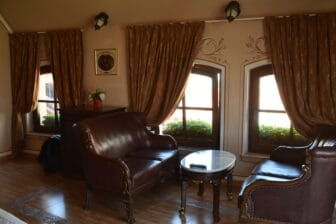 It's a small hotel and has a family-run atmosphere.
Our room was quite spacious at the top of the building.
The interior was like someone's house rather than a hotel.
I liked it because it had a nice and warm atmosphere.
Looking out of the window, I found that the streets of the old town of Plovdiv were dotted with souvenir shops and antique shops.
It looked promising.
We stayed here for 2 nights.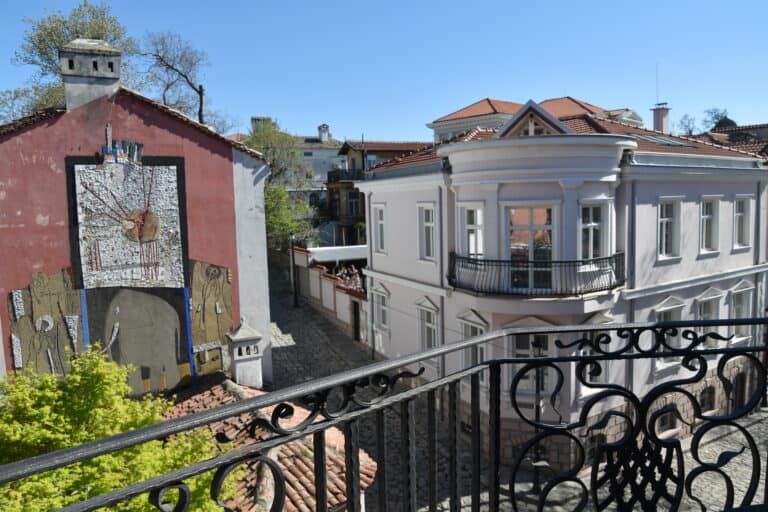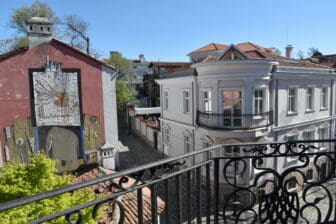 By the way, the one who guided us to this room was a woman who seemed to be a wife of the owner, and her demeanour as well as her face was like half asleep.
That does not mean that she was unfriendly at all, though.
Breakfast the next morning was served in the dining room downstairs.
It was further down from the reception.
It seemed that we were the only guests on this day, and when we went down after 8 o'clock, we were taken to the only prepared table.
The contents were cucumber, tomato, 2 kinds of salami, 2 kinds of cheese, and bread.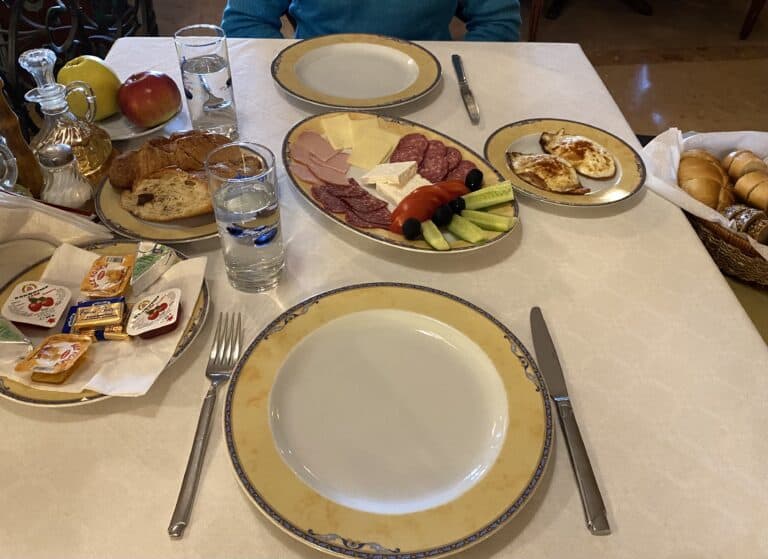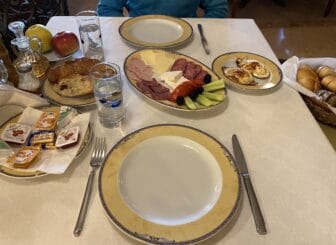 There was also a poached egg, and it was a sufficient amount.
We also had dinner on the second day at this hotel.
After walking around the town, we didn't come across a restaurant that was attractive, so we returned to the hotel a little hungry.
When we asked the owner of the hotel at the reception if we could eat something lightly, he said "of course" and opened the restaurant on the terrace, which seemed to have been closed.
It looked like there were no employees other than this middle aged man and his wife in this hotel.
What's more, this man looked very similar to the villain actor in the TV drama we see in the UK.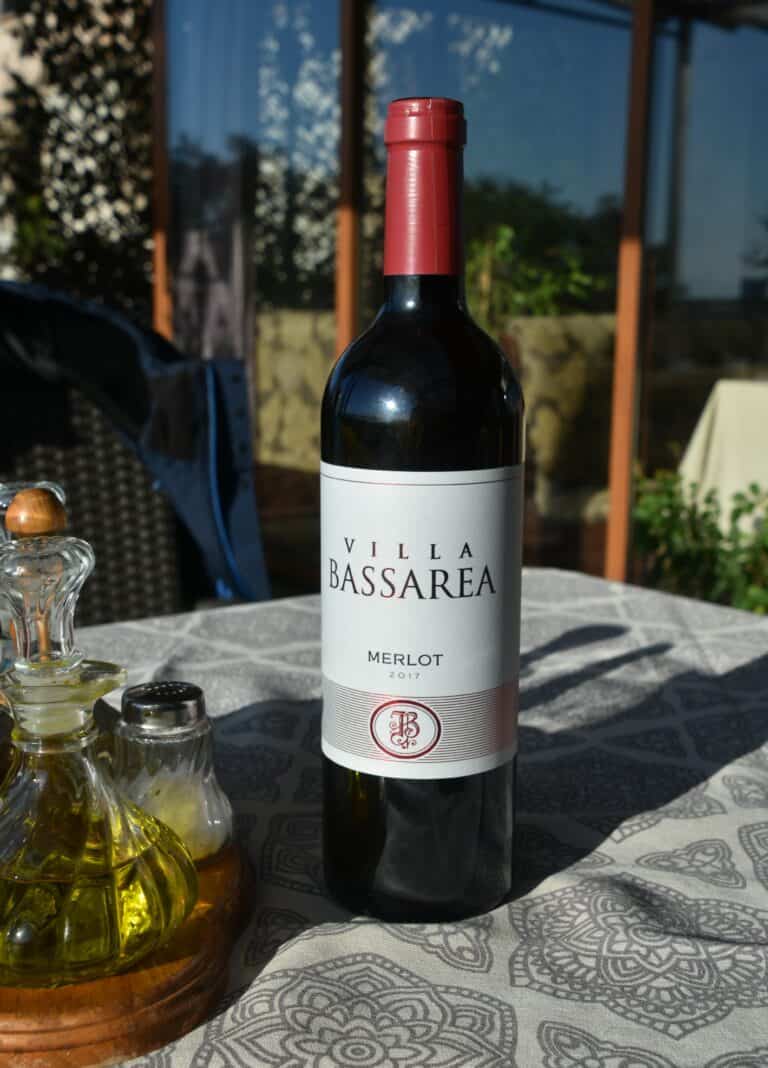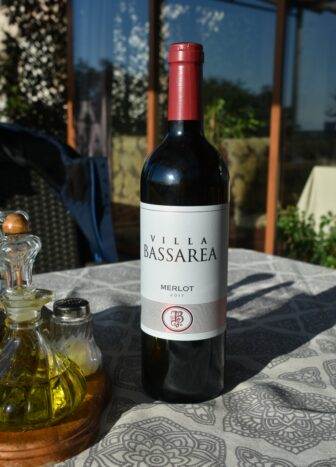 So, when I talked to this person, I was a little nervous, but in fact he was never a bad guy.
We drank the Bulgarian merlot wine that this man confidently recommended, and ate Shopska salad, pork fillet with the sauce of mushrooms, apples and beetroot in a pink + potatoes.
We shared everything.
Also, lightly baked (fried?) Bread with cheese called Palenka was served.
Everything must have been prepared by that sleepy wife.
Especially, the pink sauce was delicious.
We had this meal while receiving the full afternoon sun, but I was quite satisfied.
The price was 95.50 Lev (about 49 euro), which was not cheap, though.