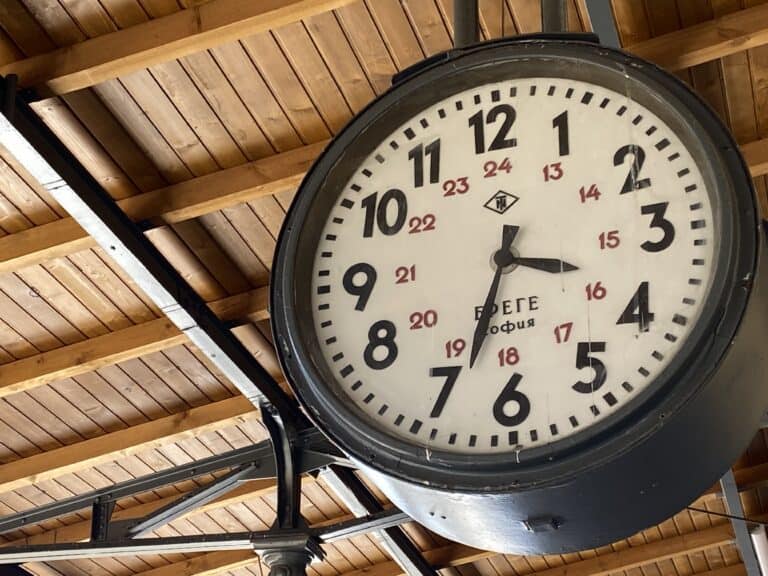 [April, 2022] The last thing we saw during our sightseeing in the old town of Plovdiv in Bulgaria was the Roman Theatre.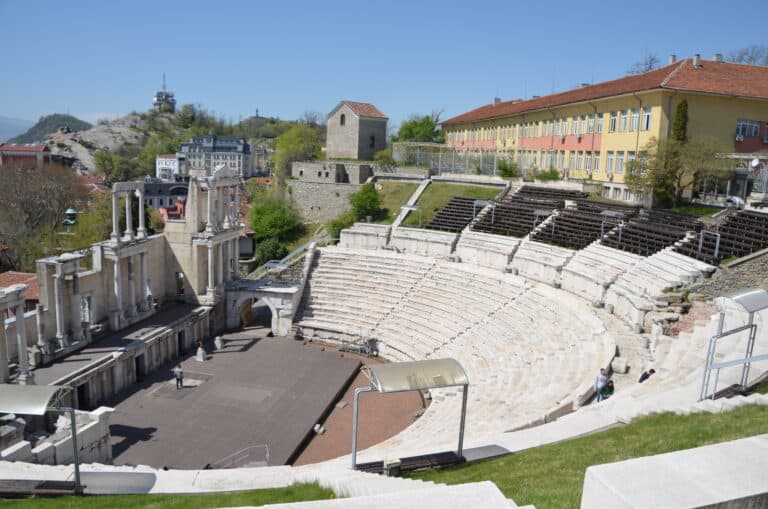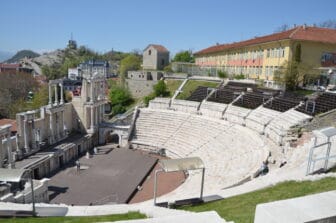 This Roman Theatre can be said to be the centrepiece of Plovdiv sightseeing, and when I came to this town on a strange ruins tour last time, they took us only here.
Built by Emperor Trajan in the 2nd century AD, it was discovered in 1972 after a landslide, according to our guidebook.
It was quiet on this day, but when I came last time, some kind of festival was being held on the stage and there were great many audience.
It is wonderful that the Roman theatre is still used as a theatre here.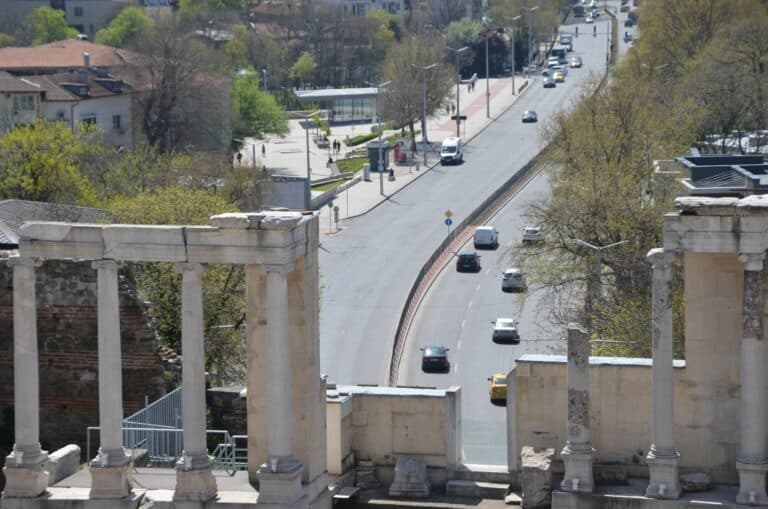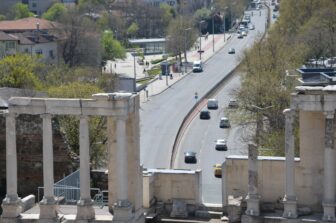 Romans are great, aren't they.
This time, we didn't go inside and just watched from the outside fence.
The university's biology department and art academy were located right next to the ruins.
I could hear the sound of solfeggio being played from this academy, and it was interesting that the melody line was a little Middle Eastern style.
Well, that's all for Plovdiv, and we were going to Sofia, the capital.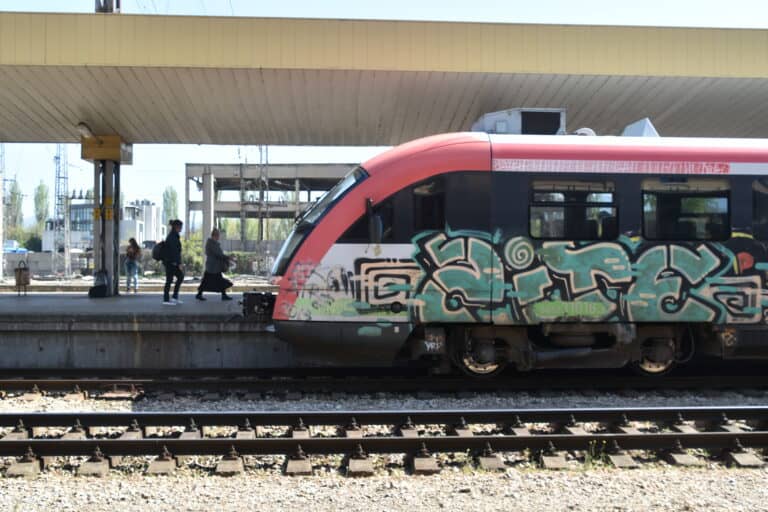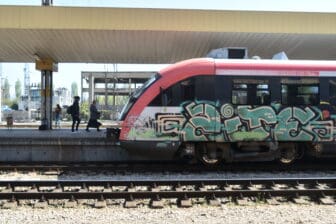 When we came here from Sofia, we took a taxi and paid 180 Lev (about 92 euros), but this time we were taking a train.
The fare from Plovdiv to Sofia for two people was 18.50 Lev.
Ten times less than a taxi!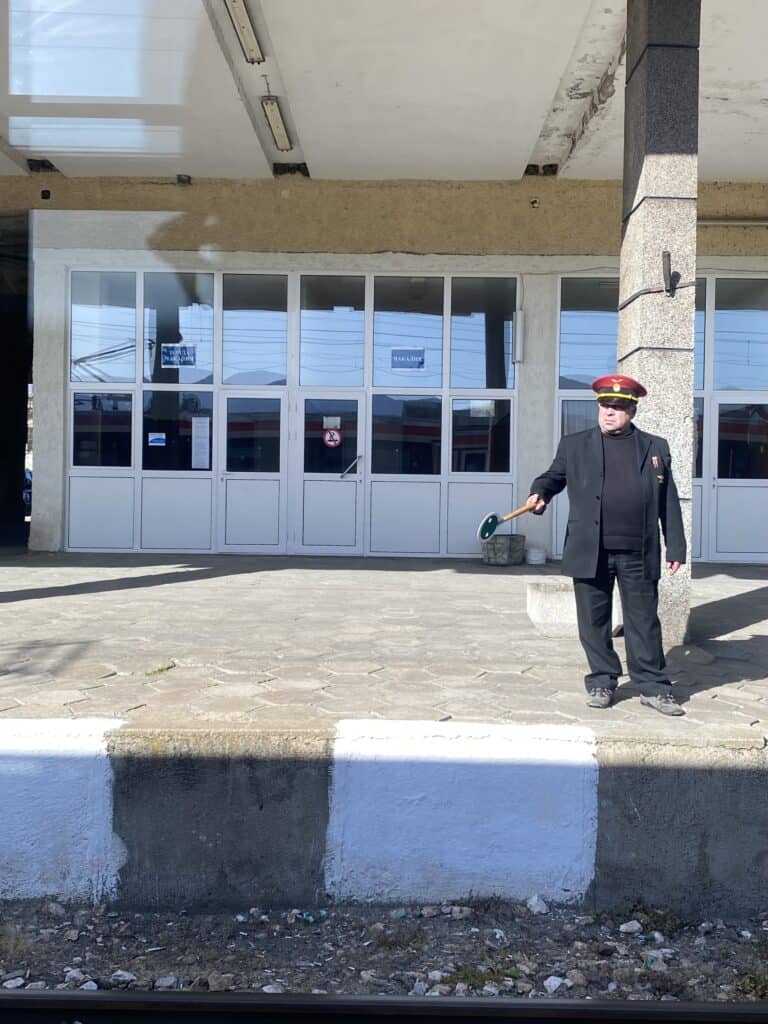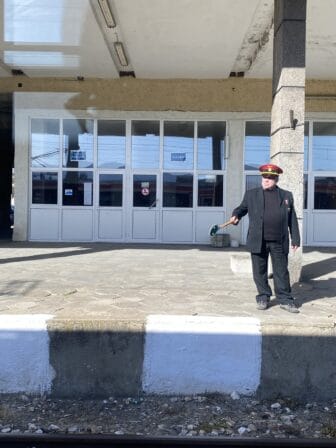 Instead, it took very long.
It ran slowly and stopped at humble stations for nearly an eternity.
Well, this is what "time is money" means.
It took a total of 3 hours to get there, instead of an hour and a half by taxi.
The train was the same type as the commuter train from Milan, Italy to Switzerland, but it was full of graffiti.
The scenery from the train window was not particularly beautiful, but it was impressive that white flowers were blooming all over the place.
Also, I saw that the station masters at each station all wore red hats.
Sometimes there are female station masters, but they were wearing miniskirts.
I thought it was an Eastern European aesthetic sense.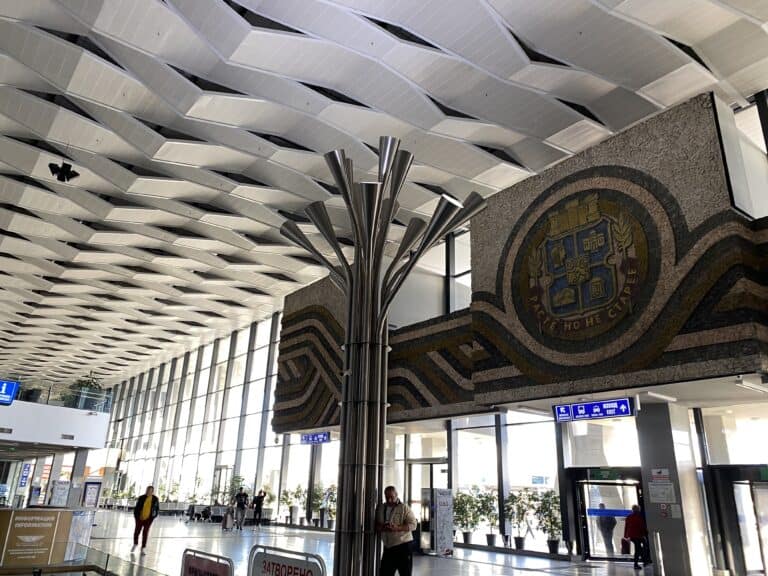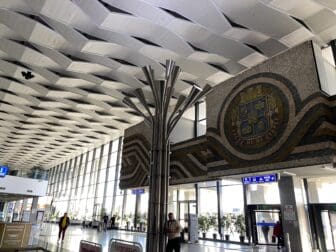 The Sofia station we arrived at was on the outskirts of town.
The area was a mix of decayed factory ruins and half-built buildings, and I didn't think it would be the central station yet, but it was the central station.