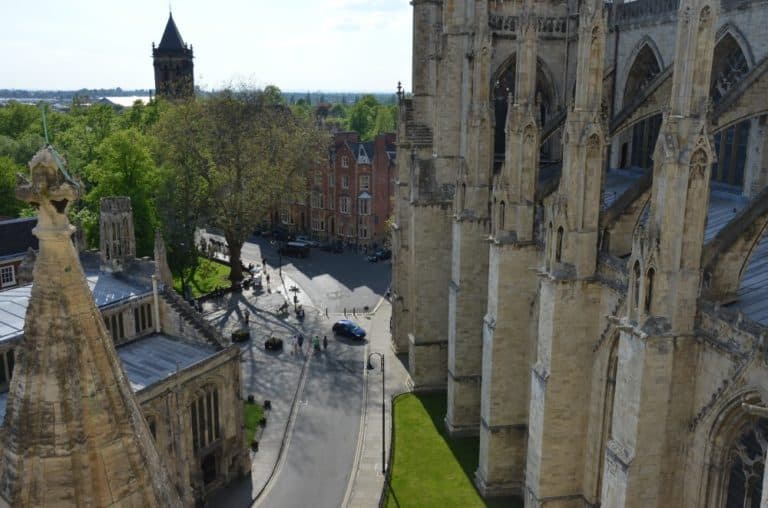 [ May, 2013 ] In York, England, We went up to the top of Central Tower of York Minter (Cathedral) which is the main feature of this city.
Just the other day, we climbed 306 steps in Munich and did not have any trouble, so I thought it is easy to go up this staircase which has got 275 steps.
But soon after I started, I regretted a bit, because it was a very narrow spiral staircase and there was not a space to have a rest.
Also one step was quite big and they were not even.
Only thing was there was a breezeway on the way, where I could have a break.
The height of the tower is 60m.
After catching my breath, I could see the old houses just below there and also typical row of British houses with chimneys and a power station far away, which made me feel happy that I made an effort.
The oldest part of this current building was built in 1220 and the newest was completed in 1472.
When you enter from the front and go ahead, there is a route to go left-hand side into a room called The Chapter House.
Here the ceiling and the floor are wonderful.
They look like something new, but in fact it is more than 700 years old.
They still have executive meetings in this room apparently.