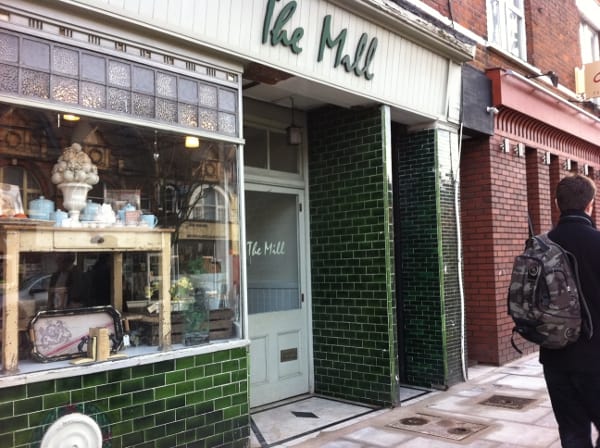 [February, 2012] In the UK, particularly in London, the shops in high streets and big shopping centres are all chain stores.
The shop assistants there are paid hourly and cheaply.
So they show their feeling, ' I just have to be here from X o'clock to X o'clock' very clearly.
When a customer comes in, it is just a nuisance for them.
Of course some are more polite than others,  but generally they do not seem to care if customers buy something or not.
That is the difference between them and the shop assistants in European continent or in Japan.
But even in the UK, there are still very small number of individual shops run by the owners, like the one in this photo.
They would give customers advice or sometimes give them some discounts.
And for customers, those shopping experience is 100 times more enjoyable.
These local shops are easily getting swallowed by big chains, but I hope they survive in some ways.